Reading. Yesterday I turned off the laptop and spent 4 hours reading a great book. I used to do that all the time before the advent of computers and blogs. Rest assured I will be doing it more often. Nothing better.
Making more garland flowers – these are in a pretty coral – soon to be listed.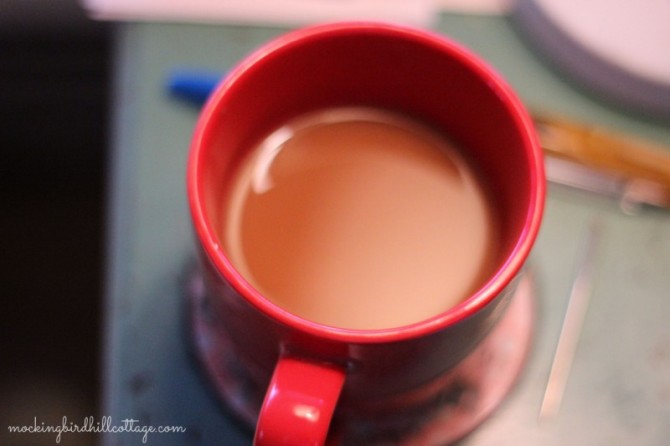 Drinking coffee. I've recently started adding half and half to my coffee, after years of drinking it black. Oh my. I'm a convert.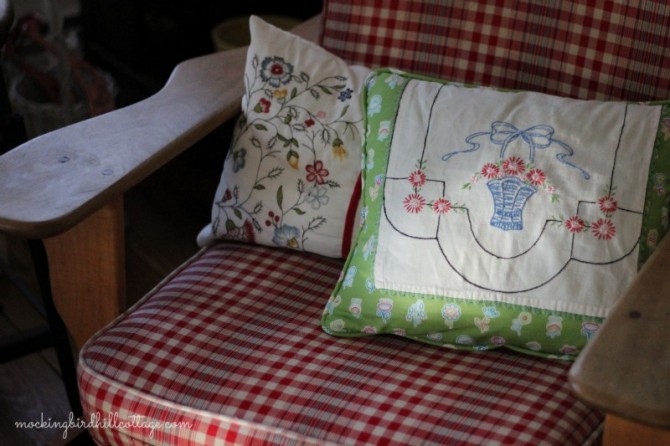 Looking at the morning light in the living room and remembering a recent conversation with Don.
D: Is that pillow new?
C: What pillow?
D: The green one.
C: It came before you left for California. Remember? (He doesn't.) It was made by Judy and Gail bought it for me.
D: I like it. It's cool.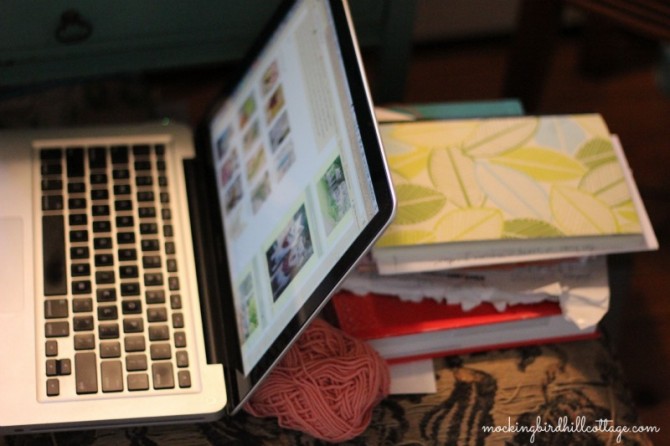 Preparing to visit everyone participating in this week's A Favorite Thing.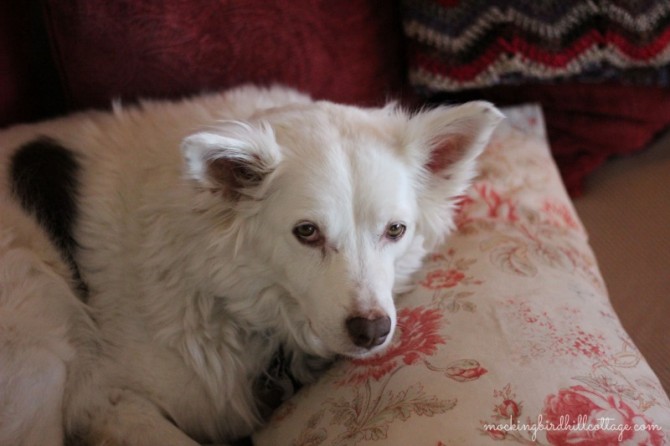 Taking pictures of a clearly unappreciative Scout.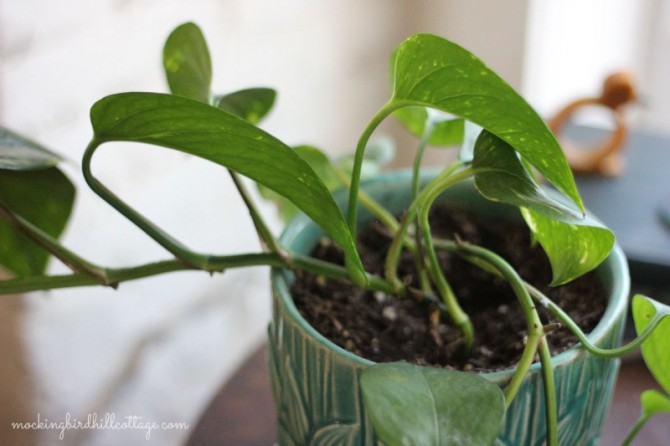 Watching the 50° temps melt most of the snow that fell on Friday. Thinking of green things growing – inside and outside.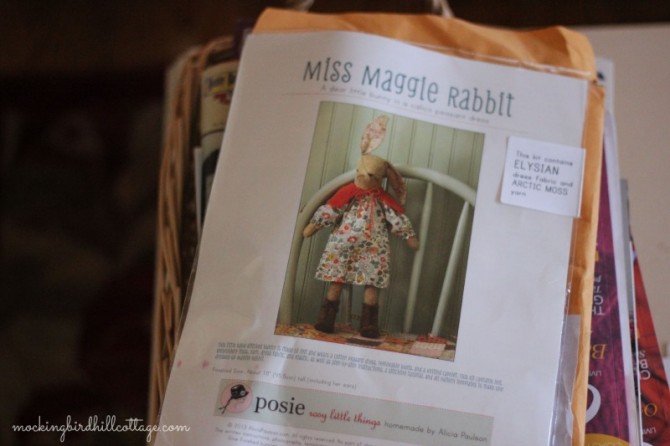 Feeling excited about this project. I ordered this from Alicia Paulson of Posie Gets Cozy. Alicia is one of my favorite bloggers. I've been reading her since I first discovered blogs. Not only is she an enormously talented crafter and designer, she is an extraordinary person. And she writes like a dream. She designed Maggie Rabbit and will be designing all sorts of accessories to go with her.
I couldn't resist.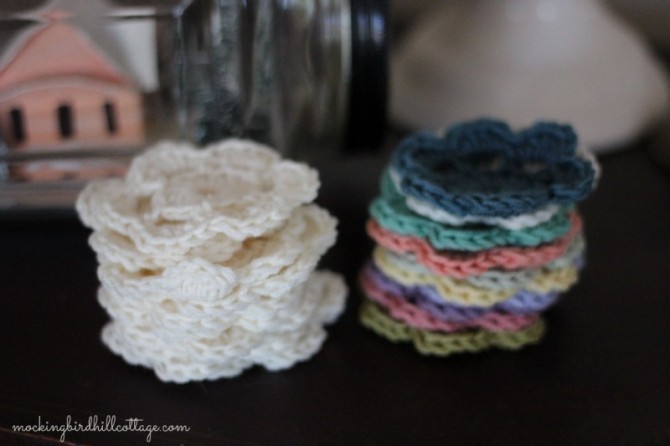 Taking pictures of even more flower garlands for the shop. Thank you to everyone who purchased a Springtime Crochet Flower Garland!! I will be packing and wrapping today and they will be on the way to you early this week.
The winner of a copy of No Mark Upon Her is Nancy Blue Moon. Nancy, I've sent you an email. Send me your mailing address and I'll pass it on to TLC Book Tours. I have another review set for tomorrow – this one is non-fiction – and I think you'll like it.
Linking to Elaine's Sunny Simple Sunday and Karen's Sunlit Sunday.
Happy Sunday.