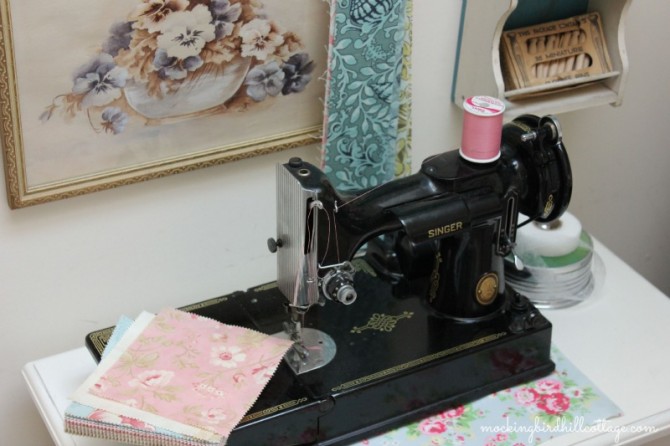 Mabel was looking dusty. Her glossy black finish seemed a little less than spiffy.
She wasn't happy. She complained. Rightfully so.
So I, not a seamstress by any means, grabbed some fabric. I encouraged Mabel to help, too. I measured and cut and then Mabel took over with her nifty straight stitch.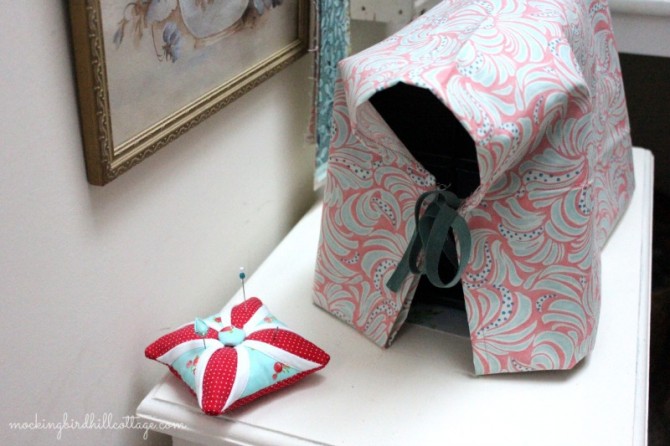 I found some vintage suede ribbon in a pretty shade of blue and made ties for each end.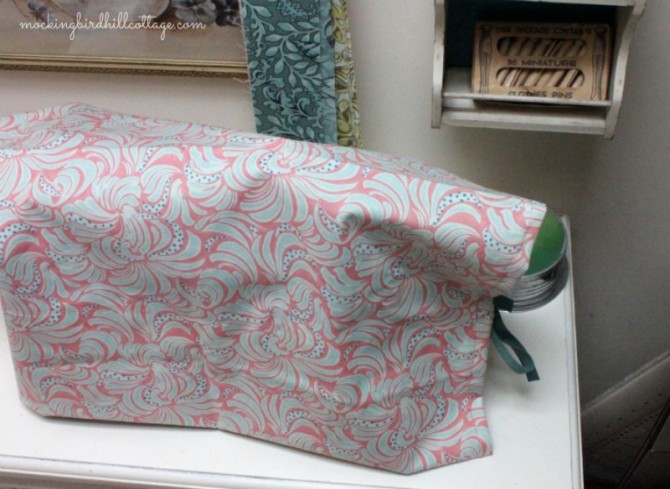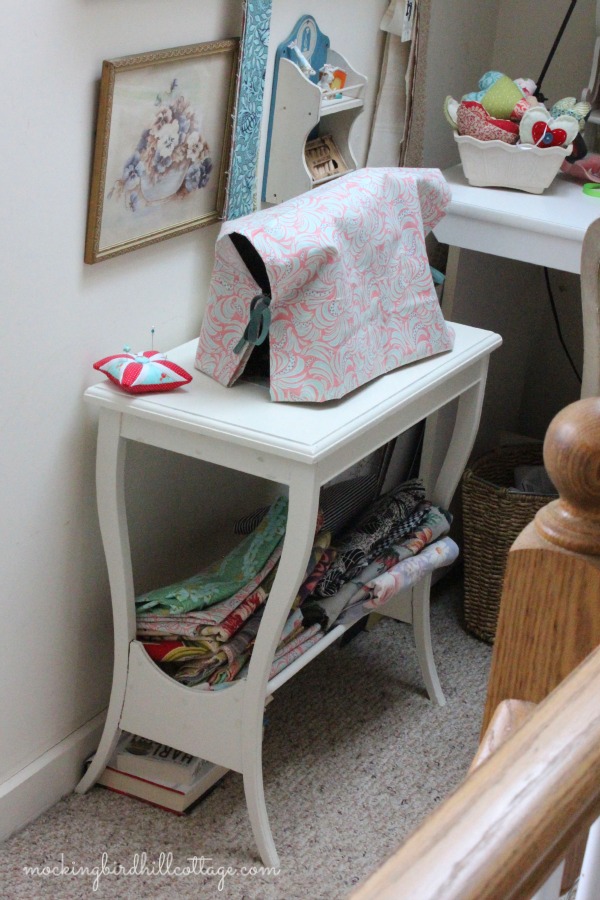 I like it. Mabel likes it. But something needed tweaking and I let that idea simmer overnight.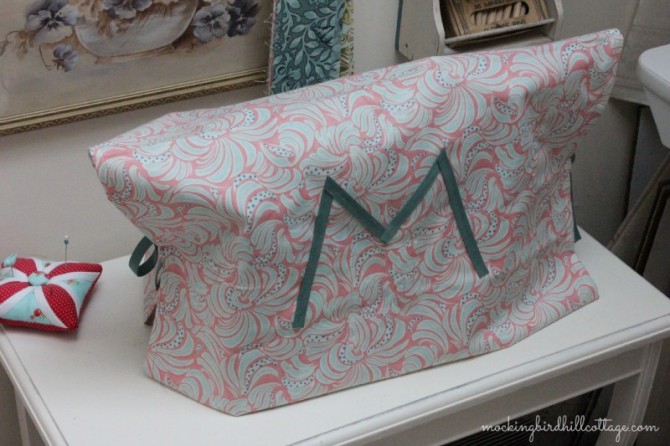 There! Mabel's initial in more of the suede ribbon.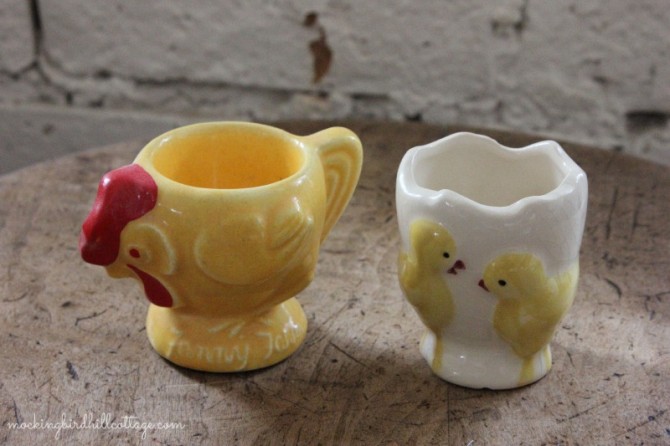 Today's egg cups:
On the right is the very first egg cup I ever received. It was given to me by my godparents when I was a little girl. It was made for Fanny Farmer candies – part of an Easter series. I held onto that egg cup for years and years. It wasn't until we moved out east that I found out there was a whole world of egg cups out there.
One of the first egg cups in my newly begun collection was the one on the left – also made for Fanny Farmer. And readers, here's the best part: It was made by McCoy! McCoy and an egg cup – what a great combination!
And no, I don't like soft boiled eggs, though my mother surely served them to me in my first egg cup. I remember that distinctly. Especially when I was sick.
More tomorrow.
Happy Sunday.