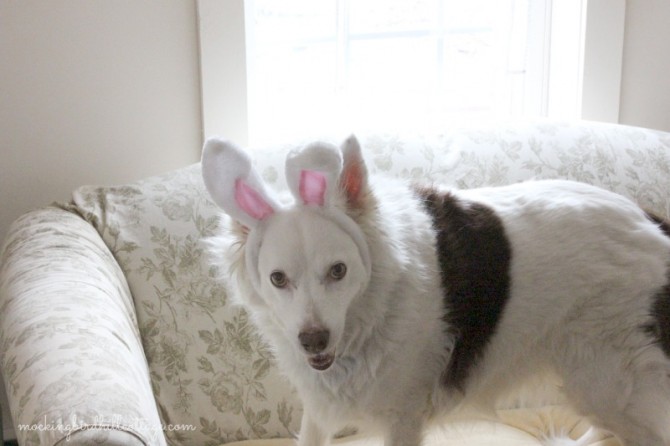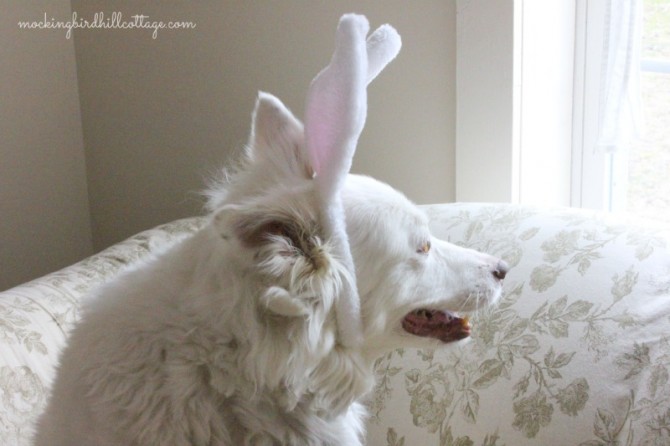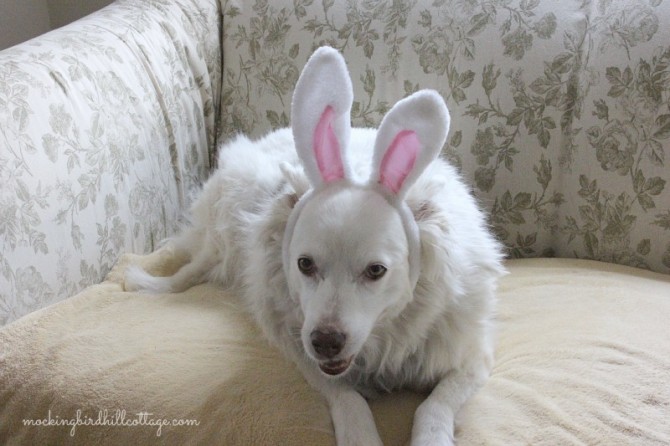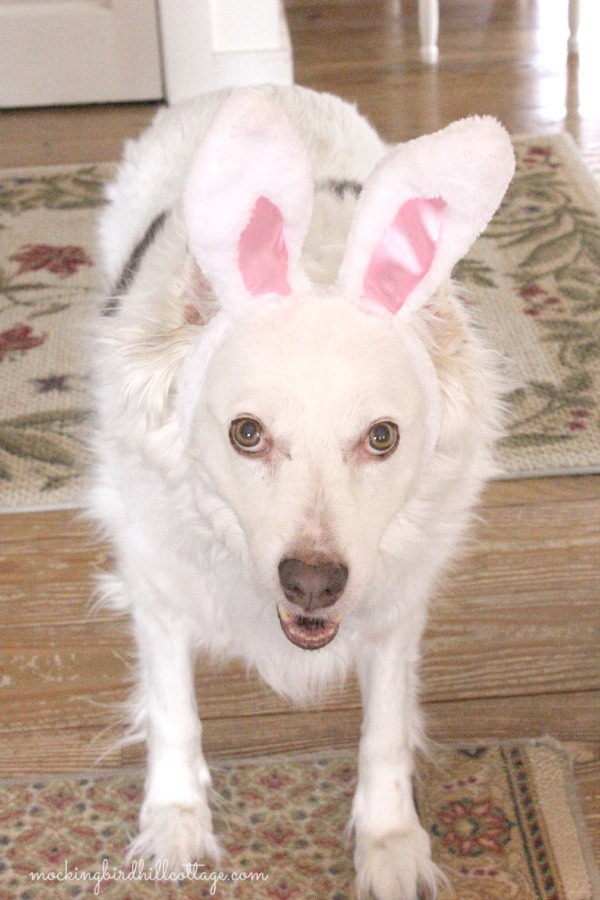 Oh, the indignity of it all.
This is the time of year that Scout has to put up with me chasing her around the room, while she repeatedly shakes the bunny ears off her head and I put them on again. Over and over.
How do I put it? She dislikes it all intensely. She isn't happy with me.
But come on, can you blame me? Scout has very pink ears. The bunny ears are pink. It's a no brainer.
I got them at Target a couple of years ago for a dollar. Well worth it, I say.
She needs a bath. Next week.
Thanks so much for all your thought provoking responses to yesterday's post. Wow. You women are amazing and inspiring.
More egg cups: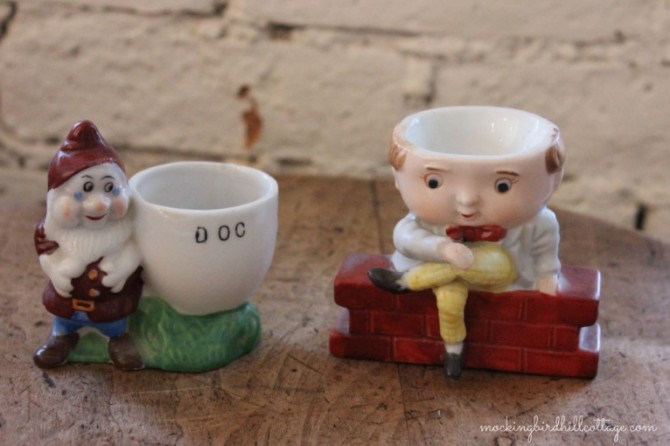 Left: My most valuable, in terms of price, egg cup. The stamp on the bottom says ©1937 W.D. Ent, Made in Japan. I have seen some of the other dwarfs and Snow White online, but they come up for auction very rarely and they go for a lot of money. It's a dream of mine to get the whole collection someday. I can't remember now how I managed to acquire Doc. I know it was on eBay and the price wasn't outrageous, so I assume it was all in the timing.
Right: Humpty Dumpty from Mansell Porcelain/England. I love this one and I had to stalk eBay repeatedly until I finally managed to snag it.
I have one more that will be shown on A Favorite Thing later today. Thanks so much for letting me share this collection with you.
Pocillovy: collecting egg cups
Since I've been running this series, I've been scanning eBay and I'm thinking of expanding my collection. Perhaps souvenir egg cups? Or more transferware egg cups? Or beautiful china pattern egg cups? Or all of the above?
Happy Friday.