It's the end of the work week for some of you and that means it's time for A Favorite Thing! Number 32, to be precise. I hope you've all had a good week and are seeing some signs of spring in your neighborhoods. Goodness knows, it's been a long time coming!
Let's look at some highlights from last week: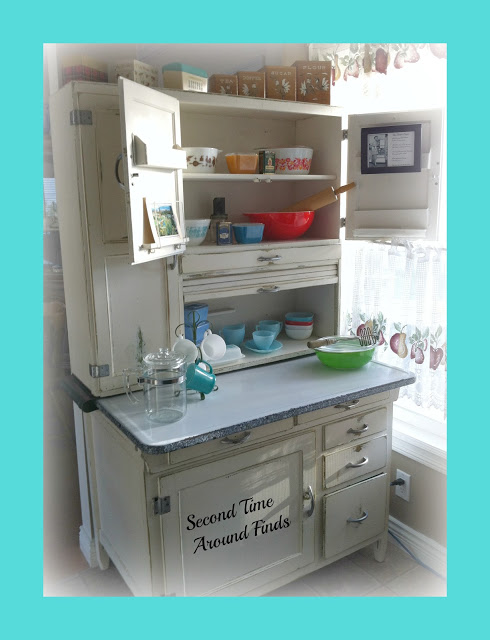 Denise, of Second Time Around Finds, showed us her latest find: a Hoosier Cabinet. I've always wanted one of these and her cabinet looks particularly nifty. Denise also collects vintage pyrex – doesn't it look great in her cabinet? She's a girl after my own heart.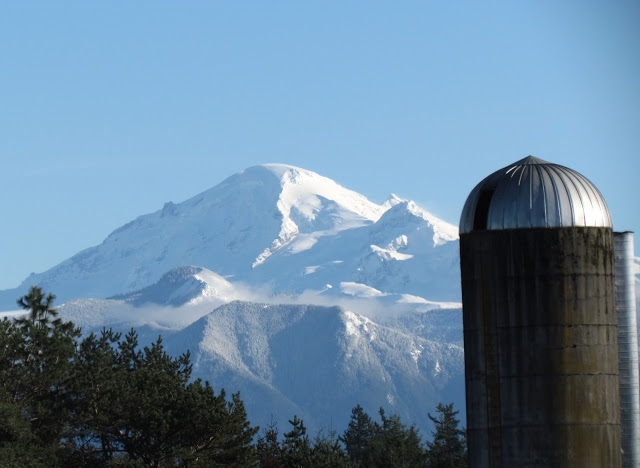 JoAnn of Scene Through My Eyes, shared many different views of one of her favorite things: Mt. Baker. What a glorious mountain! Lucky JoAnn, to have this view close at hand.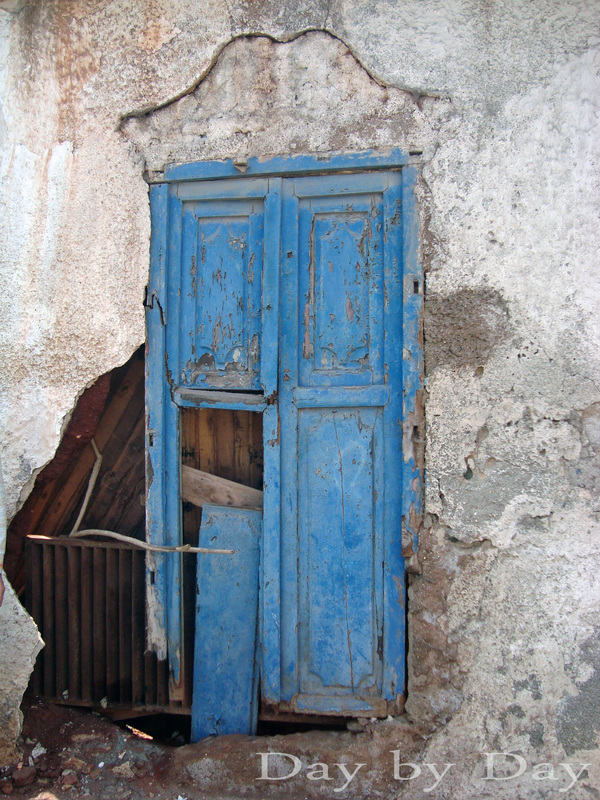 Leisa, of Day by Day, shared one of her favorite photographs from her travels. This was taken in a little beach town in Venezuela. Her post is entitled, Beautiful Decay. And it is beautiful.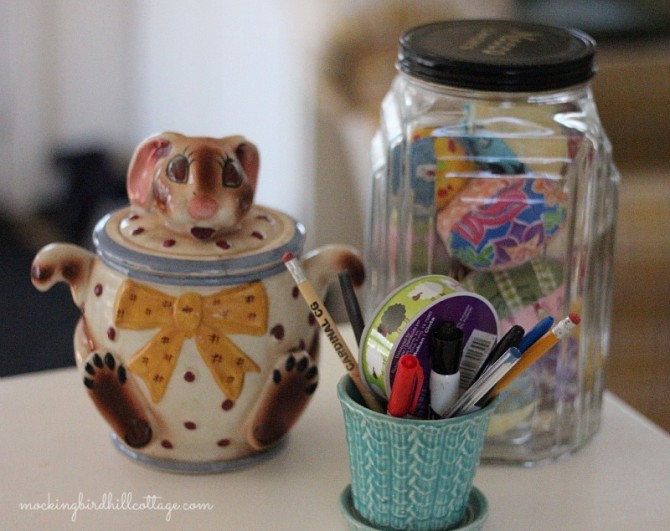 This week I'm sharing one of our favorite things. I say 'our' because Don and I found it when we were looking through a tiny antique shop. We both stopped, stared and promptly fell in love with it. It's the Bunny Rabbit Cookie Jar on the left. I'm crazy about rabbits. (And sheep. And all animals.) And we're rather fond of the rabbits that share our property with us. But it was the quirkiness of the design that drew us in: the legs that are handles, the legs at the bottom of the jar, the slightly crazed look in the bunny's eyes, almost as if to say "How did I get turned into a cookie jar??" And then there's the bow tie, the polka dots and the wonderful colors.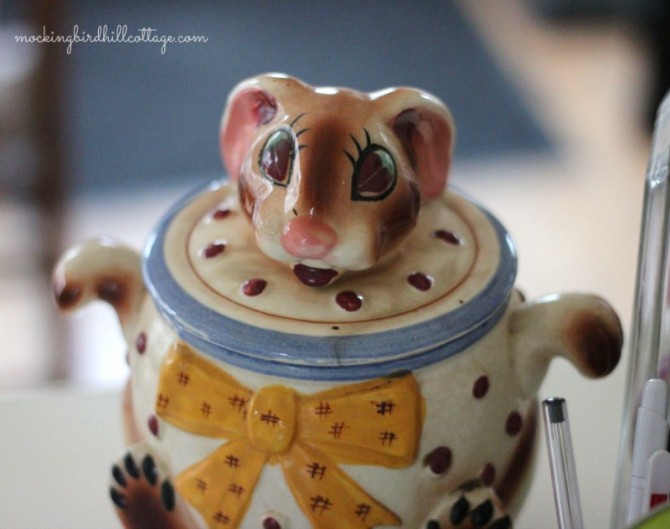 I've never seen another one like this. By the way, I didn't take a picture of the back, but there's a cute little cotton tail back there. The antique dealer agreed with us that this particular piece might be English in origin. It just has that look to it. But, alas, there are no markings, so we can't be sure.
Now it's your turn!
You can link up anytime from this evening through Sunday. Make sure you enter the URL of your post. If you're unsure how to do that, just click on your post title after you've published it and copy the information in your browser address window. Come back here, paste the URL into your link entry and there you go! If you have any problems, drop me an email and I'll help you out. Please link back to this blog on your post. That way, those that read your post and are interested in reading more can do so.

One of my concerns about link parties is that the very reason for them has somewhat gone by the wayside. They've become so big and there are so many of them that many bloggers don't take the time to visit any of the other participants. Link parties are a way to meet new bloggers and share with each other and the only way to do that is to visit each other. So, please, take some time to visit everyone over the next few days. No rush. Stop by, introduce yourself, and leave a comment. It's the neighborly thing to do. It's also nice if you leave a comment here, as well.
Have fun!