Clearly, Don's a hit. He's a charmer, my guy, and he's a good writer. Part 2 is coming, but he had to go into the city yesterday and didn't get back until late, leaving no time to compose his post. But take heart: Part 2 will most likely be on Sunday, as A Favorite Thing is always scheduled on Saturday. I'm so glad you're enjoying his take on Prague and filming in Prague. Wait until he reads your comments! This all might go to his head. There will be no living with him.
Don is the type of guy that everyone loves. Including this girl: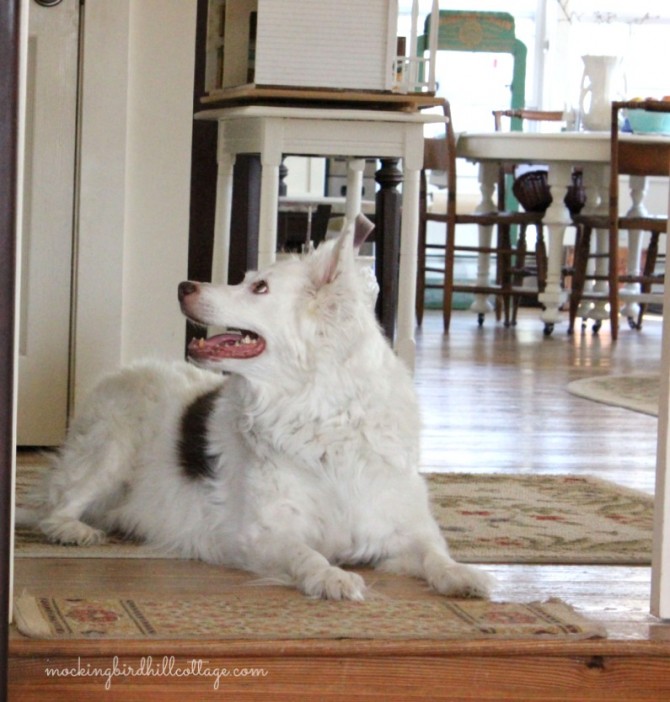 Waiting for Dad to get up. Is it him? Oh, please let it be him! Sounds like the old Vicki Carr song – do you remember it? "Let it please be him, oh dear God, it must be him, it must be him…"  A little over the top, Vicki; you might want to think about therapy. Nevertheless, I remember it vividly.
The last couple of days here have been rainy and gray. Today? More rain. April showers are alive and well here in the Northeast. But I won't complain – at least it's not snow. I clipped a few branches off of the forsythia bushes that are in our woods and brought them inside to force a cheery yellow bloom.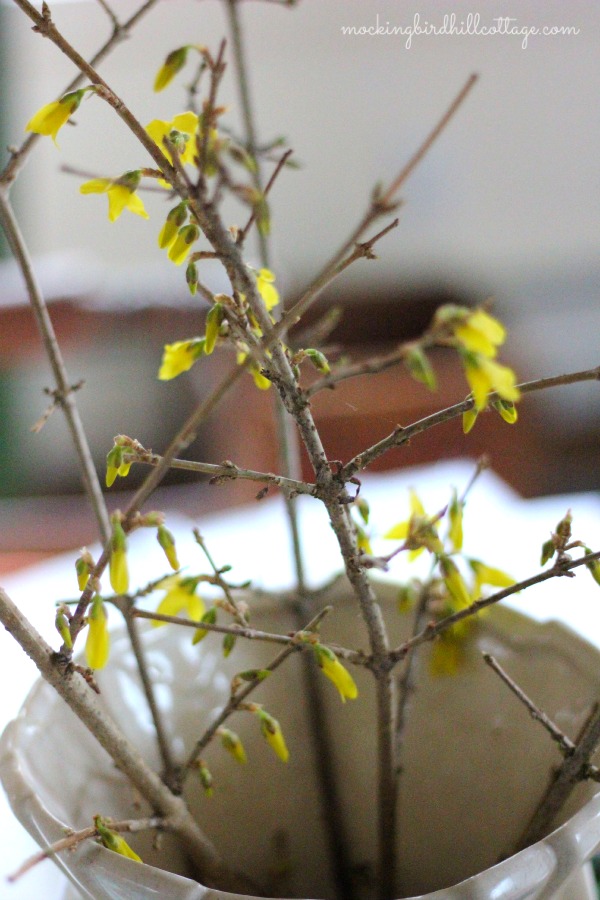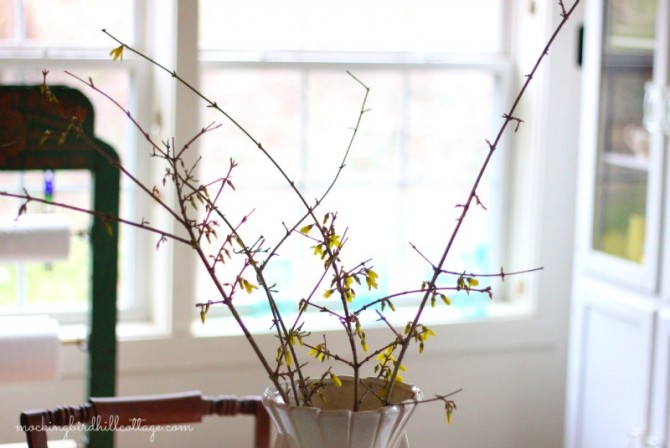 We need some flowers around here.
I'm leaving in less than a week and have to start making lists of what I need to pack. Thank goodness we can get there by car and I don't have to worry about packing and shipping boxes. I get excited about the work, but sad about leaving my family. There's always a push-pull nature to our kind of work, which often involves going out of town for extended periods of time. This summer will be especially tricky. I get back at the end of May. In June, Don leaves for 5 weeks in Williamstown, MA. He returns at the end of July and will be home for one day when I take off for Hartford again for 6 weeks. I'm glad we're both getting some work and I'm certainly glad that someone will always be here with Scout, but it ain't easy.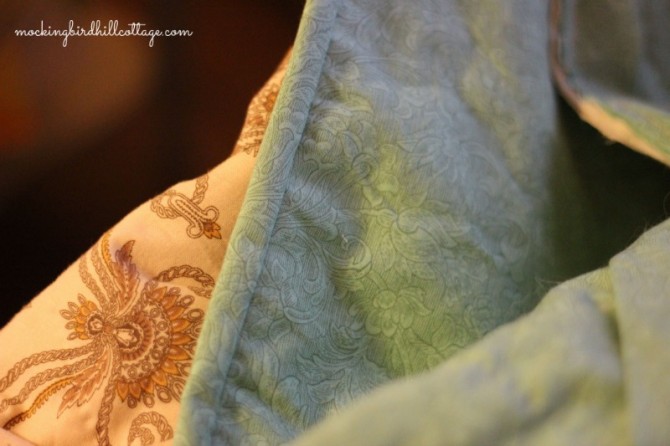 I sewed all the binding on yesterday. Bulky queen sized quilt in my little sewing space = a pain in the tush. It took some intricate maneuvering and more than a few curse words. But I did it! Now I'm hand sewing the binding to the back of the quilt.
Then it's done! Ta da!
Happy Friday.