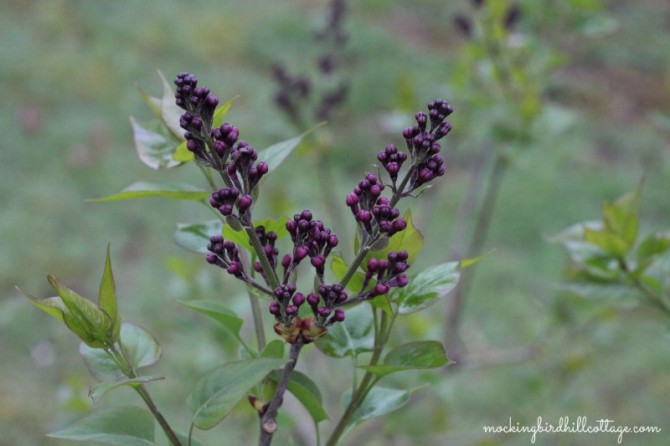 Sweet lilacs. Sigh.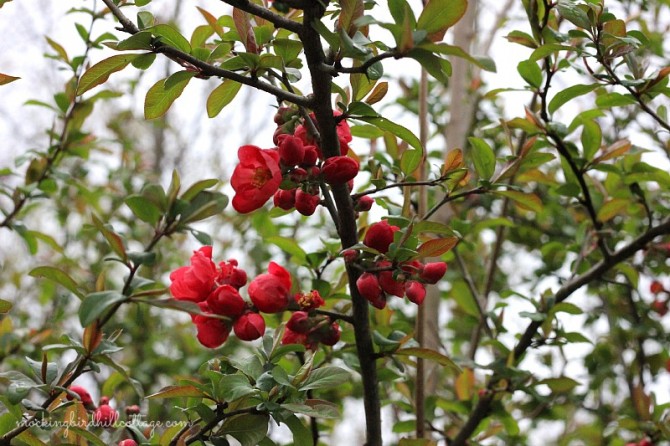 The orange-red blossoms of the weigela are adding a splash to the green landscape.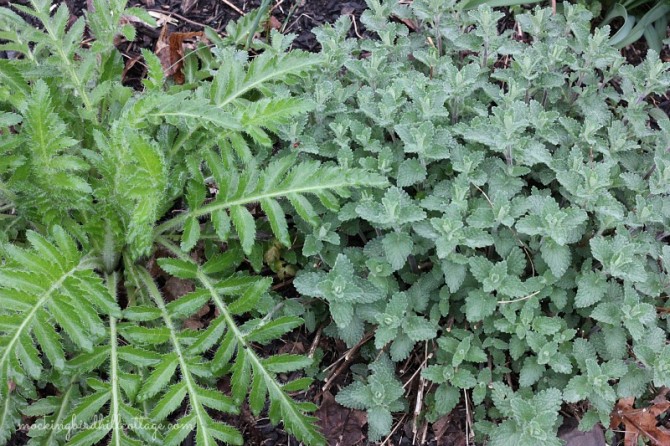 Poppy and catmint. A study in texture and color.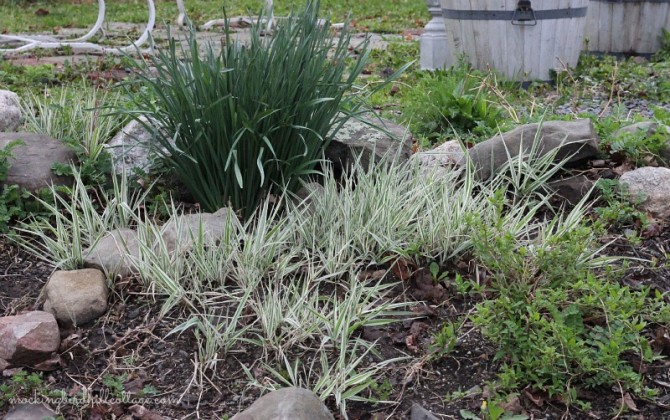 Daffodils, grasses, yarrow (in the background.)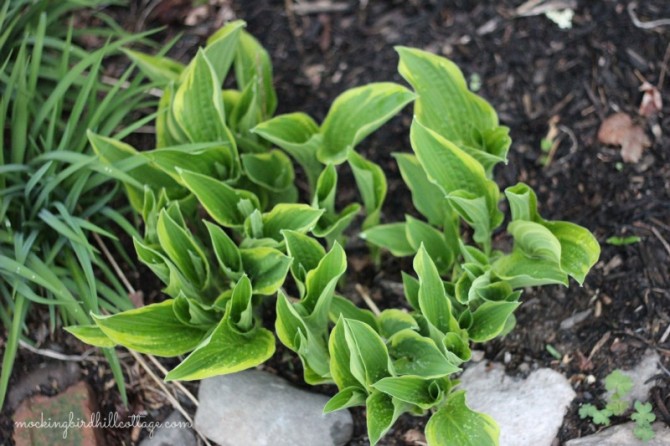 Hostas unfurling their leaves.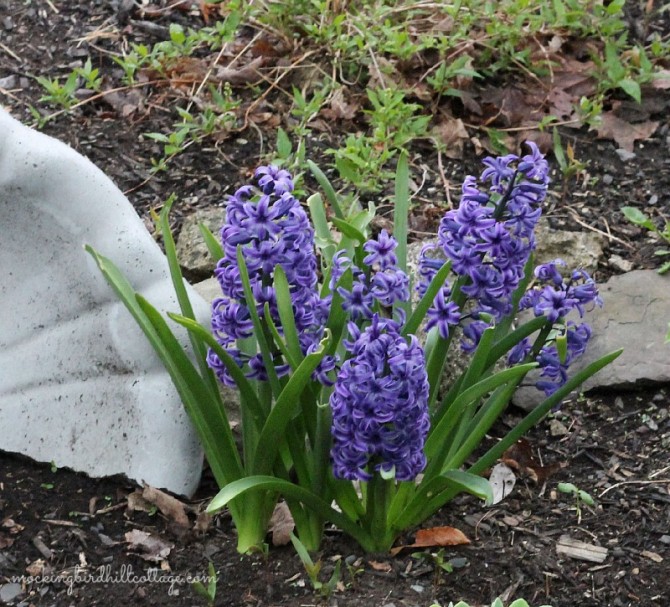 And my mysterious miracle bulbs, long buried under too much soil, rescued and replanted – aren't they gorgeous? Such beautiful hyacinths they are.
I haven't mulched, nor do I have the time to do that. Which means I will be doing a lot of weeding when I get back. I haven't planted any of my seeds because I usually wait until after May 1st. Since we had such a cold, long winter, I think I'll wait a few weeks to be on the safe side. And frankly, mowing is taking up a lot of my time. Don and I both took turns with the mower yesterday – all of the front lawn (which is huge) is done, along with the dog corral. Today I'll tackle the back forty. The grass isn't as long back there but if I wait until I come back for another visit to mow, it will be.
All that mowing equals some sore muscles. The first few mowing sessions in the spring are always tough, but so worth it as we gaze at the newly green expanse of front lawn. There's so much to do around here but I have to pick my battles with only 48 hours at home. Next time? Mulching, pot and window box planting, hanging plants, porch arranging. I can't wait! This is my favorite time of year because I love to garden, I love being outside and losing all sense of time while tending to my garden beds. It makes me very, very happy.
Don made my favorite dinner last night – Crab Cakes without the crab. I can't remember the exact name of the recipe but as a former crab cake lover who is a vegetarian, I have to say these taste so much like crab cakes that I would never know the difference. Actually, I think they taste even better! Ummm mmmm good! We watched A Few Good Men, which is such a great movie. Jack Nicholson is brilliant.
There's much to do today before I head back to Hartford tomorrow morning. Priority one: cuddling Don and Scout. Time goes by so quickly!
Happy Tuesday.