Be sure to check out my Poise Feminine Wellness Line Review. If you leave a comment you can be entered for a chance to win a $100 Visa Gift Card! Just click here.
Thank you so much for all the great comments on the quilt. It is far from perfect, but I love it. One thing that finishing this quilt has accomplished is to get me excited to start another one – which I will do once I get to Hartford. This next quilt will not be queen sized, however!
I'm in the midst of making lists, running errands and getting ready to pack tomorrow for the trip to Hartford on Thursday. Between books to read, craft supplies, a sewing machine (still to be determined), my iron, all my reference books and script, clothes and food, computer, camera and lenses – yikes – you see what I'm up against. But five weeks is a long time. And I'm a nester. Fortunately, Trader Joe's is on the way to Hartford – we'll stop there for food and some fresh flowers. This time I'm taking the pink hobnail vase along with me. A touch of home. And fresh flowers. All this stuff will have to be carted over to the apartments when I move there at the end of the month which only makes things more complicated.
Some signs of new growth in a spring that has been a long time coming: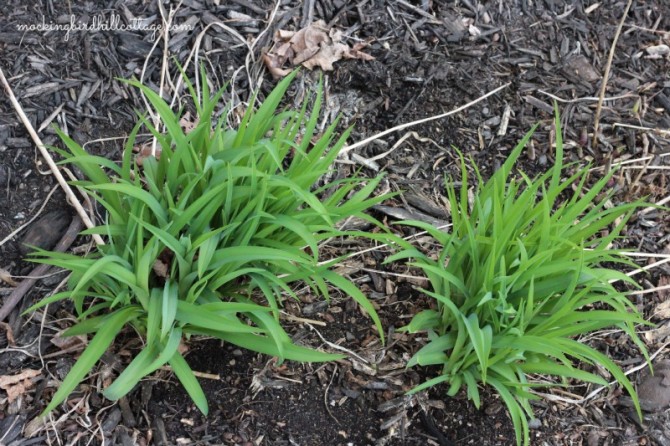 Day Lilies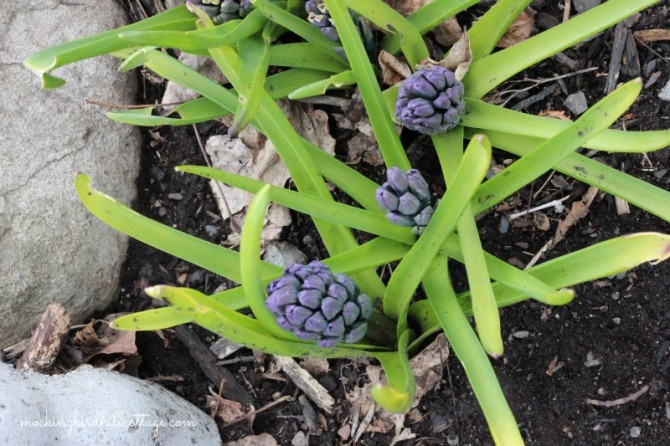 My miracle hyacinths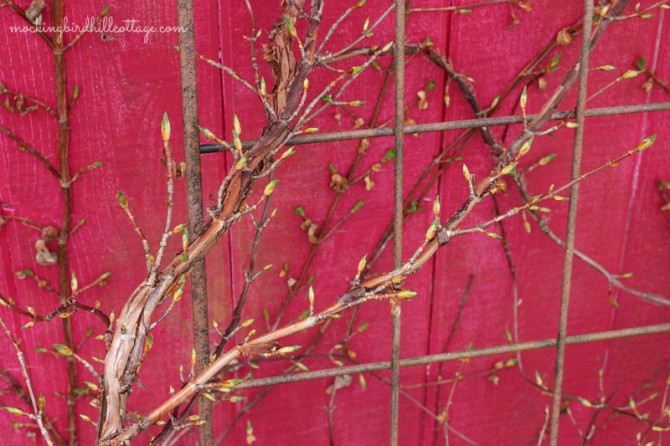 Climbing Hydrangea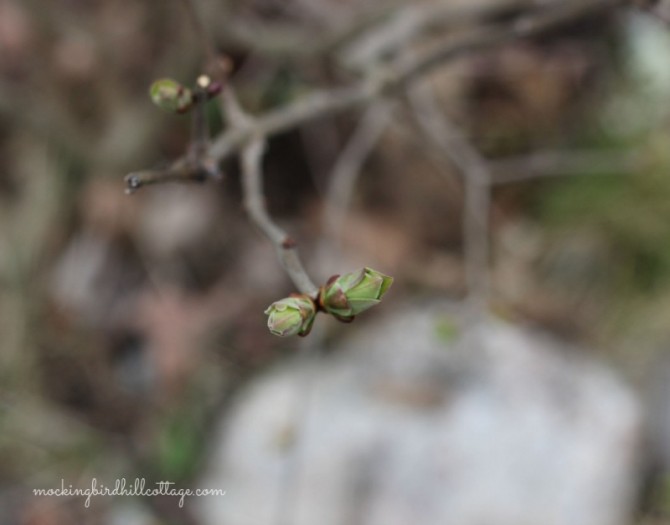 Lilac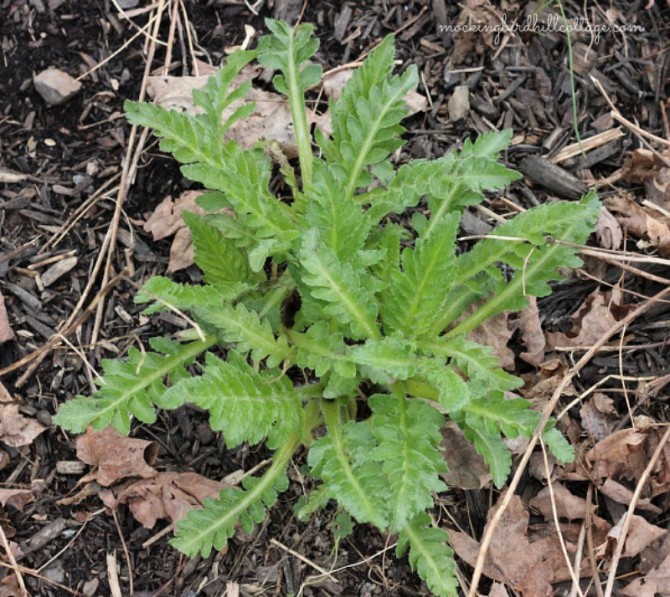 Poppy
It is April 16th and it looks like it should be March 16th out there in the garden. I'll miss the tulips blooming and perhaps the lilacs. I plan on coming home for a few days right after the first of May, so that I can mulch, plant seeds and fill my pots with flowers, none of which I can do at the moment. It's been too darned cold. I haven't touched the porch yet. Did I mention it's been cold? Yesterday, in the late afternoon, it finally seemed like spring. I could smell it in the air. But now I'm under a deadline and I don't have the time to do much more outside. Ah well. It is what it is.
Don will be back tomorrow with the final installment of his Prague series. For all of you who have suggested he start a blog: he has started a couple of blogs in the past but it's just not his thing. He gets bored. And yes, he is a wonderful writer. I'm always trying to get him to write a novel. If you want to see and hear his writing at its best, listen to the incredible lyrics he writes for his songs. He's a poet, my husband. That he is.
My heart is heavy for my beloved Boston. Such heartbreak, such a senseless act.
Happy Tuesday.