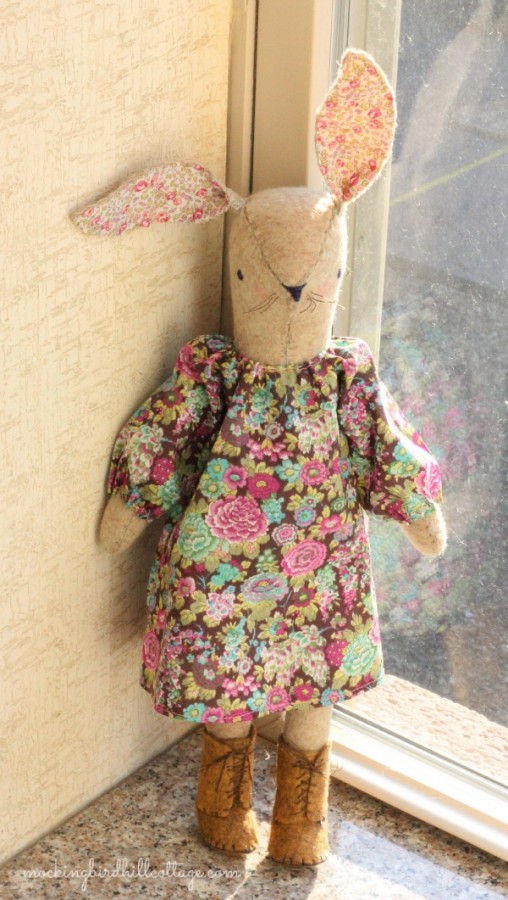 I'm more than a little in love with this creature.
She seems to have sprung up as if by magic from a Hansel and Gretel-y type woods. I can imagine her playing with the bunny rabbits on our property. Surely they would get along?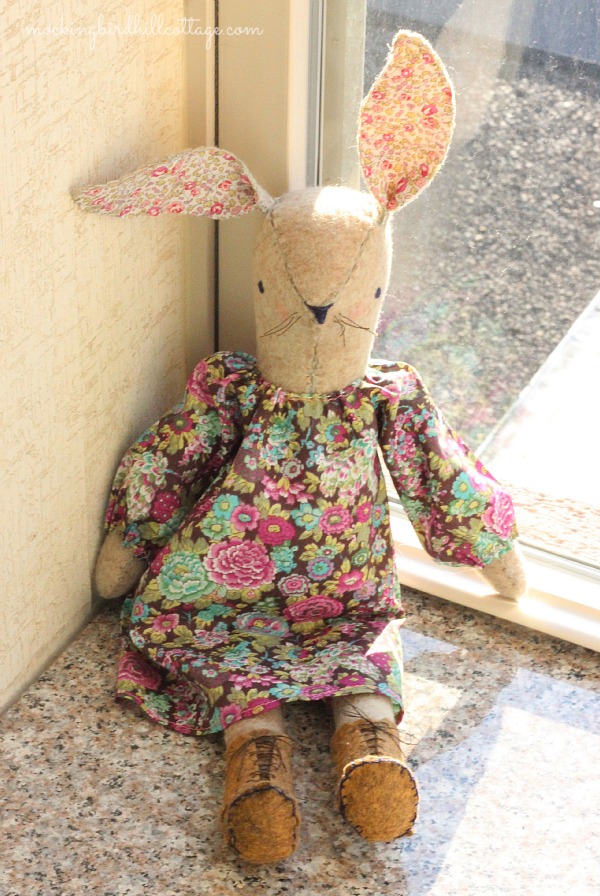 She's not perfect, but I'm not either. When I make another one, and I will, I will do things a little differently. I learned a lot on this project. And let me say that there's a reason I don't make my own clothes. Enough said.
Nevertheless, I'm in love with her. Alicia called her creation Maggie Rabbit and I thought to myself, I must change her name. But then I thought about my great-aunt Maggie who died in 1920 during the terrible flu epidemic and remembered that my mother's middle name is Margaret in honor of Maggie. So Maggie it is.
I hesitate to share this with you as she might be embarrassed.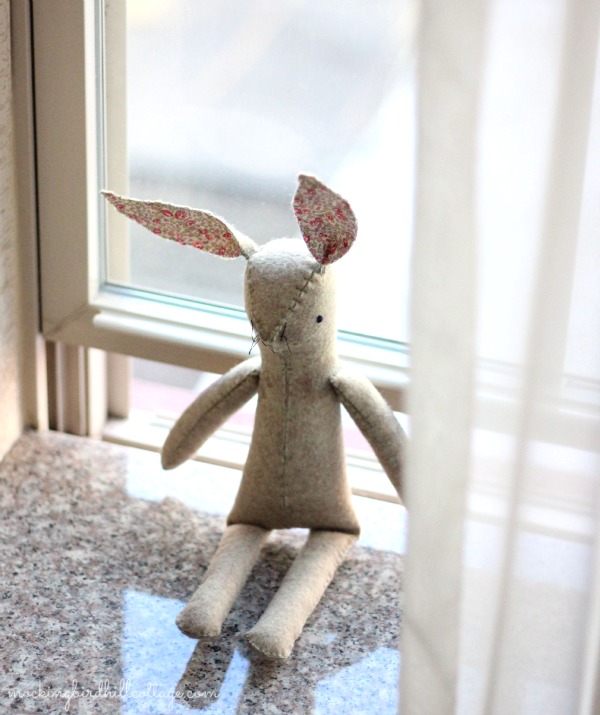 Here she is, sans clothes and pre-nose. Don't tell her I'm posting this on my blog. Years from now when she's older, she'll be mortified.
She and Wayfrum immediately bonded.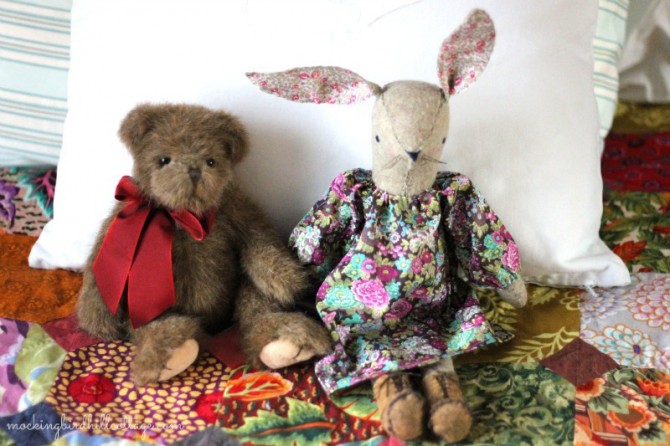 See? They're holding hands.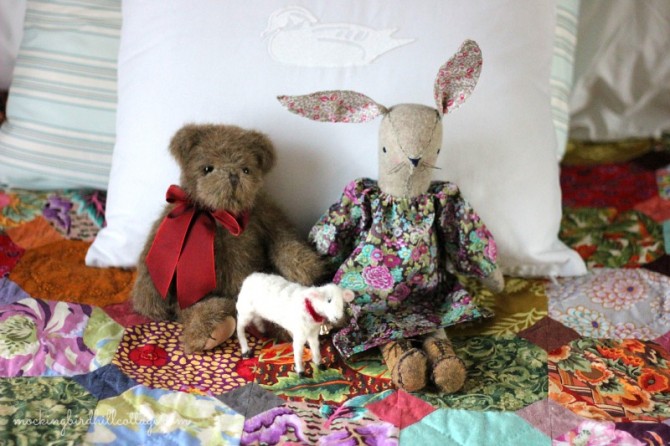 Then Little Lamb joined in.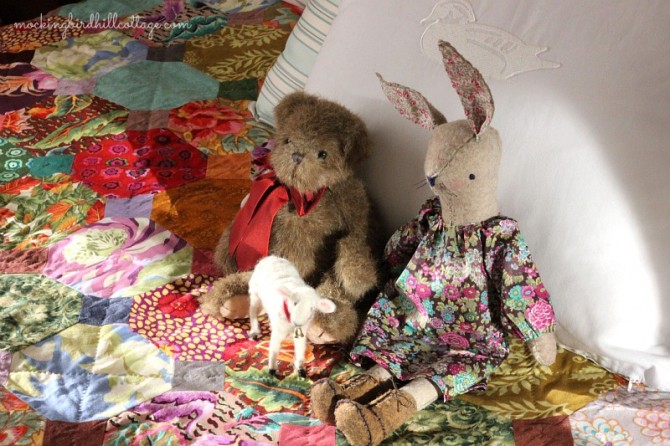 Meet my housemates. On the left, Wayfrum Holmes, with Little Lamb in the center and Maggie Rabbit on the right.
This project was so much fun! I'm not the most patient or even remotely adequate hand sewer in the world and there was a lot of blanket stitch which took me a bit of time to master. Heck, I didn't master it, but I did get better at it.  I want to make another one out of fabric. I've saved all the pattern pieces and the directions for future use. I know that Alicia plans to offer these kits again, so keep your eye on her blog for the details. If you're at all interested, jump on one. I guarantee they will go quickly – she sold out of thousands of these kits in the blink of an eye.
I'm feeling better – that headache was the all day kind that increasingly got worse as I tried to coach and fulfill my other obligations. I used to get those headaches more frequently, but thankfully, I rarely get them anymore. Still stuffy, still sneezy and have watery eyes – but this, too, shall pass.
I have rehearsal this afternoon and then Don is picking me up for 2 days at home. Since Tuesday and Wednesday are going to be days where I can't really do any one-on-one work, I figured this would be a good time to snag a few days back at the cottage. On Wednesday I'll come back and move from the hotel to the apartment. (I'll miss the hotel. I'm settled in here and am not thrilled with packing everything up and moving it all – again.)
The winner of a copy of Margaret Fuller: A New American Life is Janice Murphy! Congratulations.
Be sure to stop by and leave a comment on my Poise Feminine Wellness products review. You could win a $100 Visa Gift Card! Click here.
Happy Sunday.