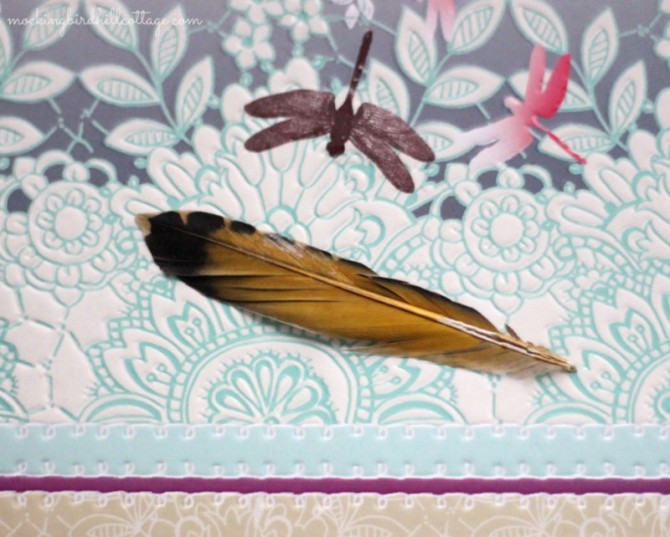 I found this feather smack dab in the middle of a city sidewalk. It's about 4 inches long. Is it from a Finch? A Baltimore Oriole? What do you think? It's going home with me.
Edited to add: It's from a Northern Flicker (Yellow-Shafted) – which is in the Woodpecker family!
Oh my! Thank you, thank you for the incredible conversation we had yesterday. For those of you who missed it, you can read it all here. I had no idea as I was wrangling with this topic yesterday morning that it would elicit such a strong response from all of you. Obviously, it struck a chord. The blogging world is ever changing. Some of the changes are wonderful; some not so wonderful. I've always compared blogging to being in high school and I've said that time and again on this blog. Wonderful friendships can be made, creativity can be encouraged and rewarded. But there are cliques. There are the 'popular' girls. There are mean girls. There are those who do their own thing, regardless of what is deemed popular. I had a great time in high school, but I was not one of the in crowd. I was in the theater/music crowd. I was never going to be a cheerleader and that was fine. I thrived where I was and found myself in the process.
Same thing for blogging, don't you think?
Anyway, thank you. I found your comments stimulating and wise and funny and profound. Many of you raised points that I hadn't thought of. What a great conversation!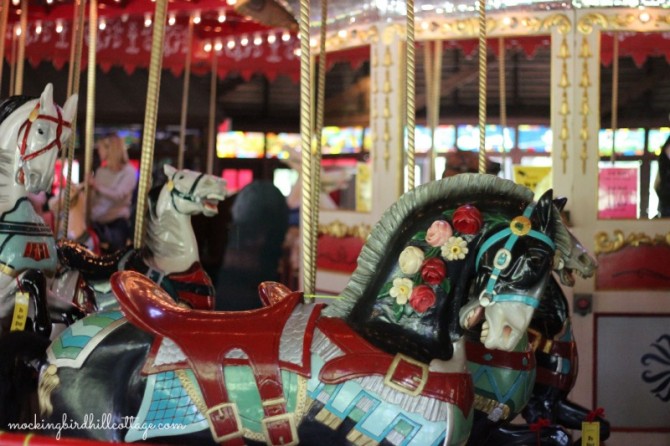 Two more days in Hartford. One last Preview performance tonight and then Opening Night tomorrow. Once again, I failed to ride the carousel. What can I say? And once again, I didn't tour Mark Twain's house or Harriet Beecher Stowe's house. But, I'll be back again in about 7 weeks. I'll do all of it then. (Fingers crossed.)
Today I have to find a pair of shoes to wear tomorrow night. (I really hate shopping for clothes or shoes.) I'm hoping that I find something quickly because I have to be at a short rehearsal at 2:30. All I want is a comfortable pair of black shoes. I'll let the younger members of the cast wear the strappy high heels.
It feels like a Friday to me, but Happy Thursday.