I spent most of the day yesterday being a slug. It was still a little rainy, the skies were gray, I couldn't get motivated. By mid-afternoon, Don felt we needed to get out of the house, so the three of us got in the car and went for a ride. We stopped at a charming family-owned nursery that's about 10 miles down the road from us. I'm trying to find something other than impatiens to plant in the barrels by the funky patio. Couldn't make up my mind. Any ideas?
As we toodled around the nursery we met up with these guys: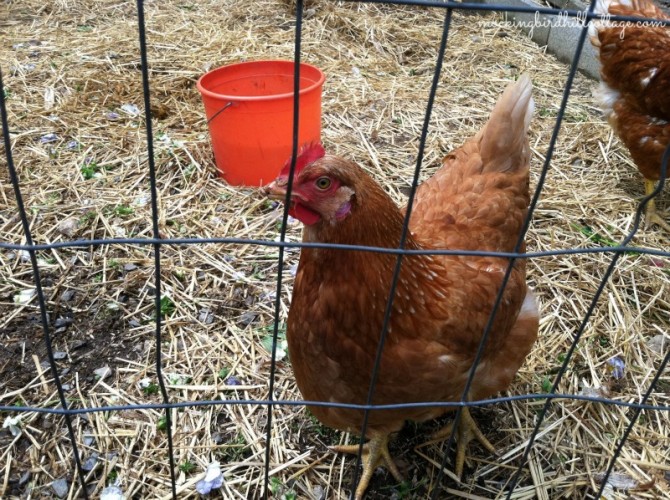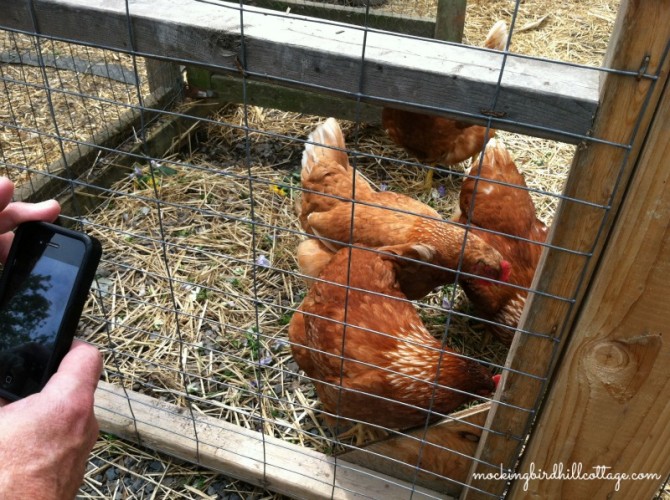 Dueling iPhones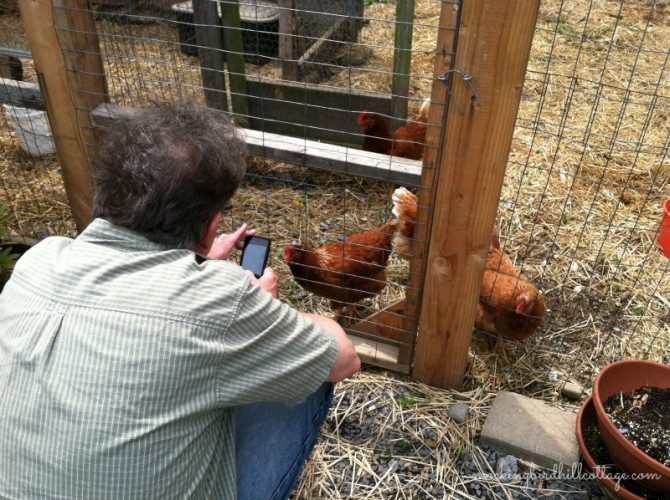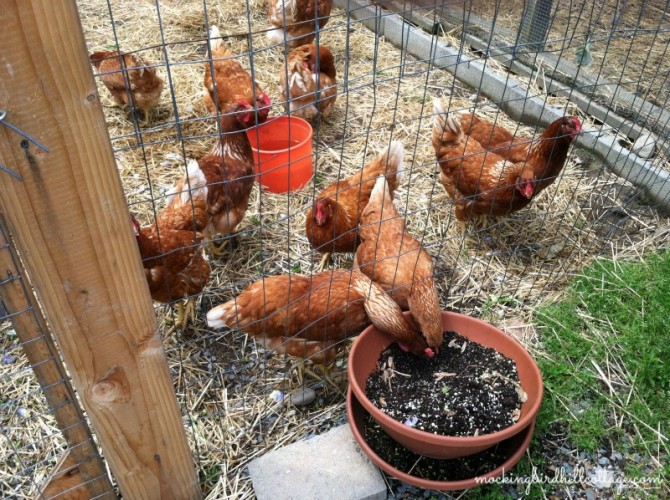 The minute they heard our voices,  more and more chickens appeared.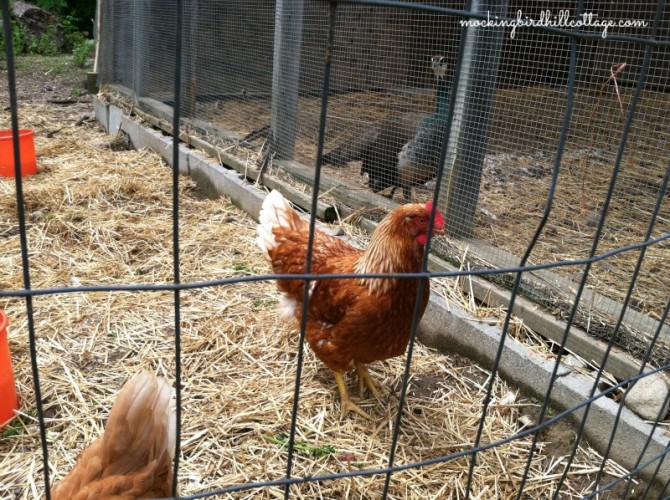 That's a peacock in the background. There was another gorgeous male peacock in the pen but it was too dark in there to get a good photo. I'm well aware that every blogger out there seems to be raising chickens, so if you're suffering from an overabundance of all things chicken, forgive me. And don't ask. No. I'm not going to be raising chickens. I would get too attached and there are too many predators around here. I'd never forgive myself if something happened to one of them. And, in typical me fashion, if everyone is doing it, I tend not to.
We returned home and then, as if someone zapped us with a burst of energy, we mowed, weeded, planted seeds and, seeing that we are due for 90 degree temperatures for the next few days, put in three window air conditioners.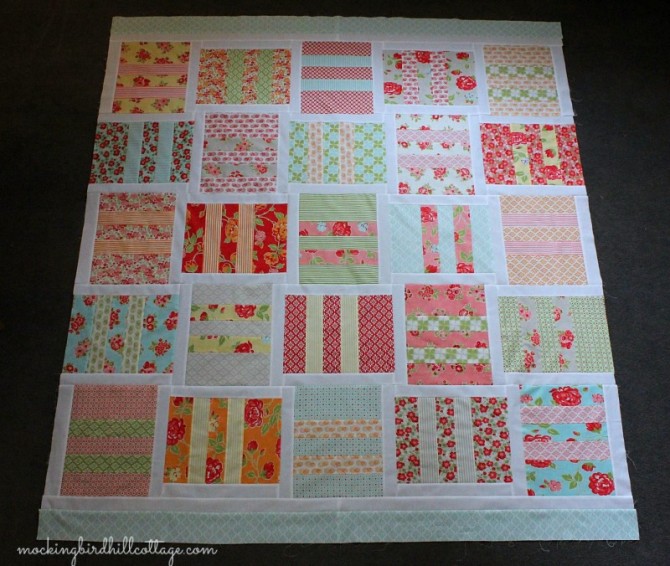 By the way, the day I came home from Hartford, Don and I checked to see if the quilt top will fit in the place I had in mind for it – the stairway wall. Hurrah! It fits perfectly.
Don loves this design so much that he wanted to hang it right away. I explained that it isn't a quilt yet, that I have to add batting and a quilt back.
Then I have to quilt it.
His disappointed reply: "How long will that take?"
Happy Thursday.