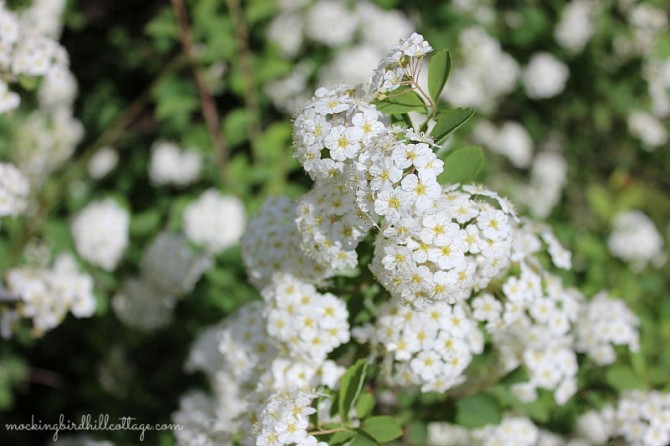 Our white flowering bush, which I at one time knew the name of, is abundant with blossoms this year. It looks like something from the Spirea family. Some previous owner of the house planted it down by the road and it blossoms in the springtime. Oh, pretty.
Overgrown is a word that seems inadequate to describe the state of things here at the cottage. Don has been good about keeping up with the mowing. It's a full time job in the spring as we have lots of grass on this almost 2 acre property. I didn't get around to mulching the big garden bed before I left and it shows. Clover and other unknown weeds are everywhere. Yikes. I have lots and lots of work to do around here.
Today is windy after three days of rain and storms out here in the East.
I can't wait to get outside.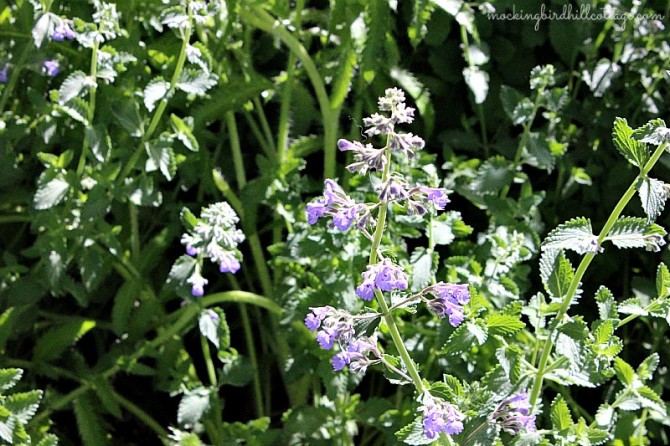 Happy to be home.
Happy to be with my husband and my little scamp, Scout.
Opening night was a big success, with a wonderfully responsive audience. The biggest treat for me was seeing a former colleague from my days as a faculty member at Boston University. Jacques Cartier headed the directing faculty when I was there and I was the coach on several of his productions. I liked him enormously – he is a keenly intelligent director. But here's the serendipitous thing: Hartford Stage is beginning its 50th Anniversary Season this fall and Jacques was the guy who started it all. He founded Hartford Stage. So he was the honored guest for opening night. When I stood in front of him at the pre-show reception, he did a triple-take. (I hadn't seen him in twenty years!)
Lovely. Old friends, new friends, happy actors, happy director. And now, home.
Happy Sunday.