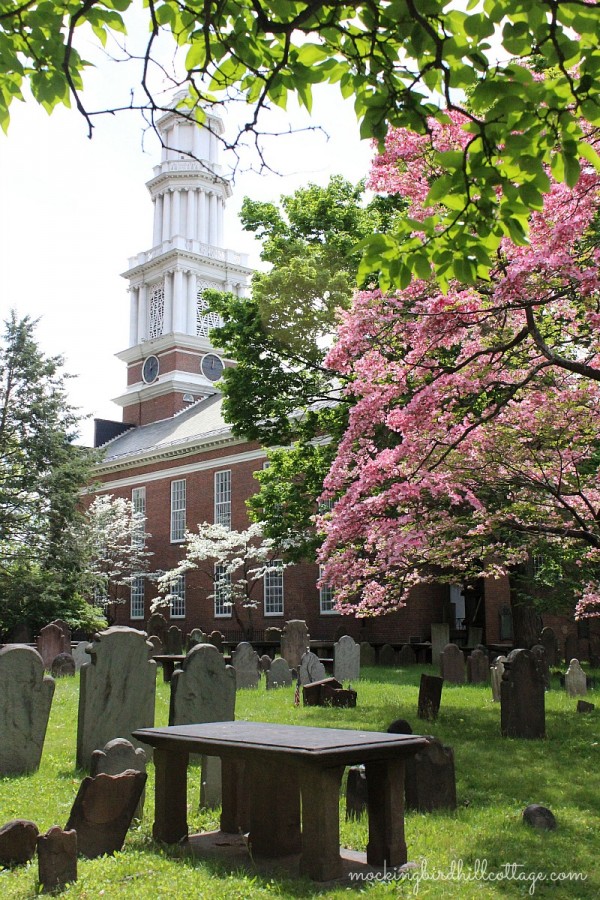 The Ancient Burying Ground is just a block or two from my apartment. The city has grown up around it, so it is surrounded by tall buildings, the hustle and bustle of city life, horns honking, sirens blaring. (I call Hartford the City of Sirens. Honestly. I've lived in several big cities and I've never heard as many sirens as I do here. Even in Manhattan.)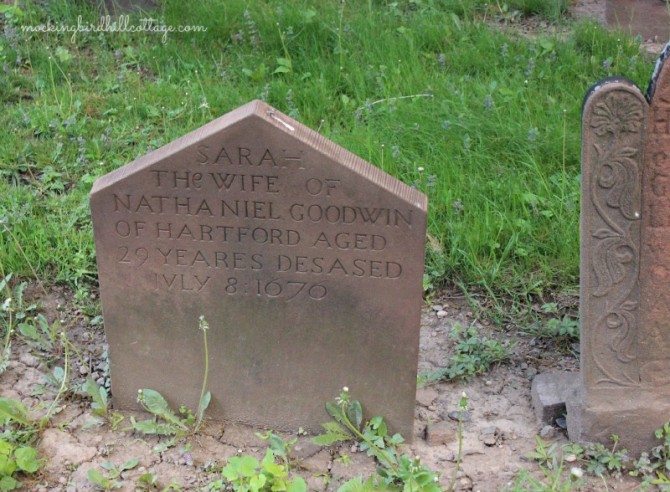 I visited another graveyard much like this one last year. I'm fascinated by these sacred places, by the stories that the old and crumbling headstones tell. The Ancient Burying Ground was in use from 1640 to 1803. It was also used as a grazing pasture for horses, cattle and sheep. As in England at the time, graves were dug and people buried, not in family plots, but anywhere a space could be found. As the numbers grew, people were buried on top of each other. Eventually, a church was built on the land – over many graves – but this was the custom in England, where many were buried within churches and that was considered an honor.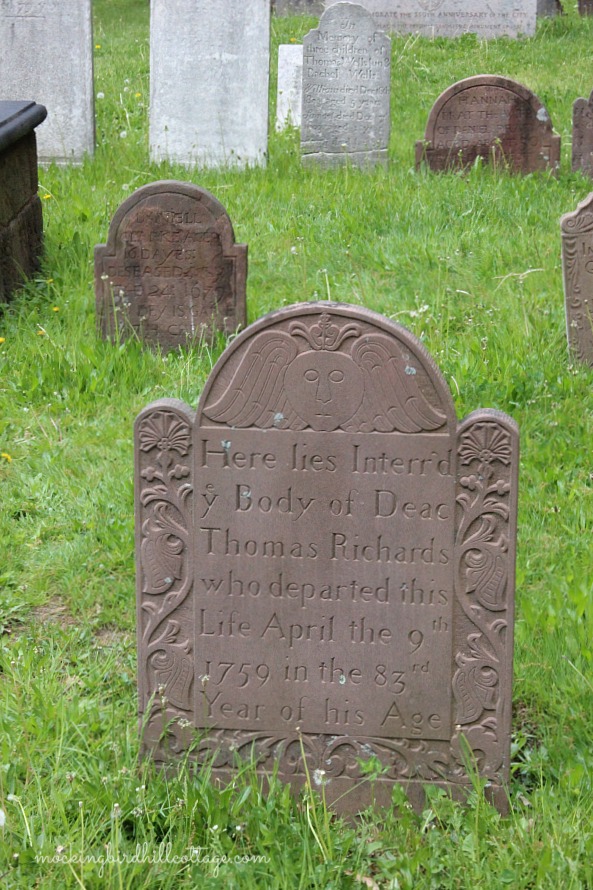 What I find remarkable is that this plot of land has over 6000 graves. Only a few headstones have survived. I imagine most people couldn't afford a headstone.
The church you see is Center Church, erected in 1807. It replaced the original church, which was built in 1636.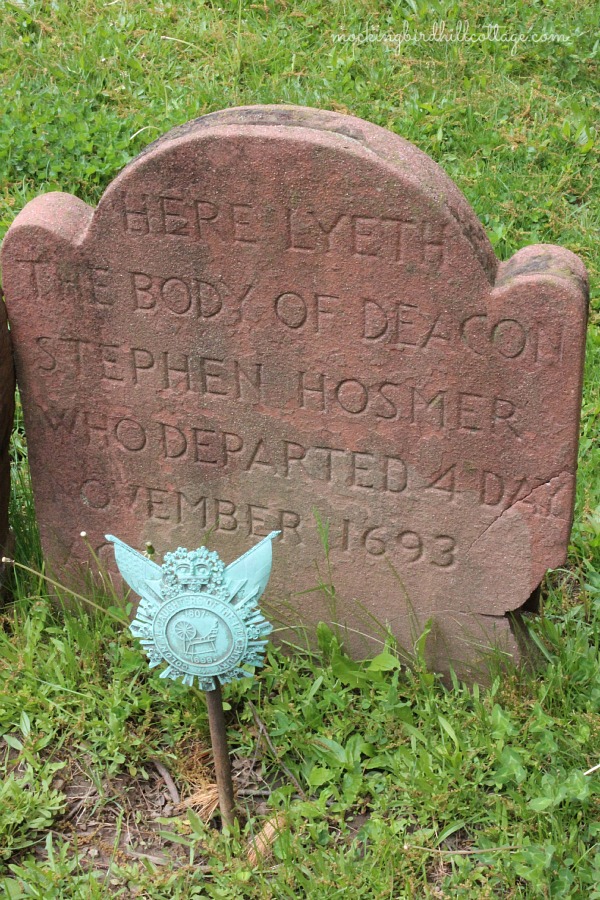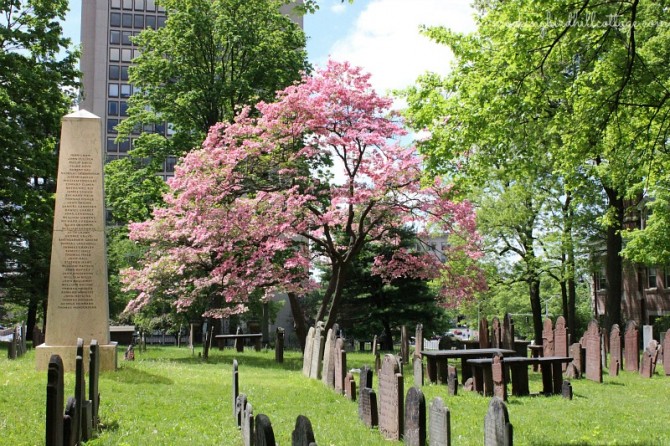 That obelisk honors the founders of Hartford.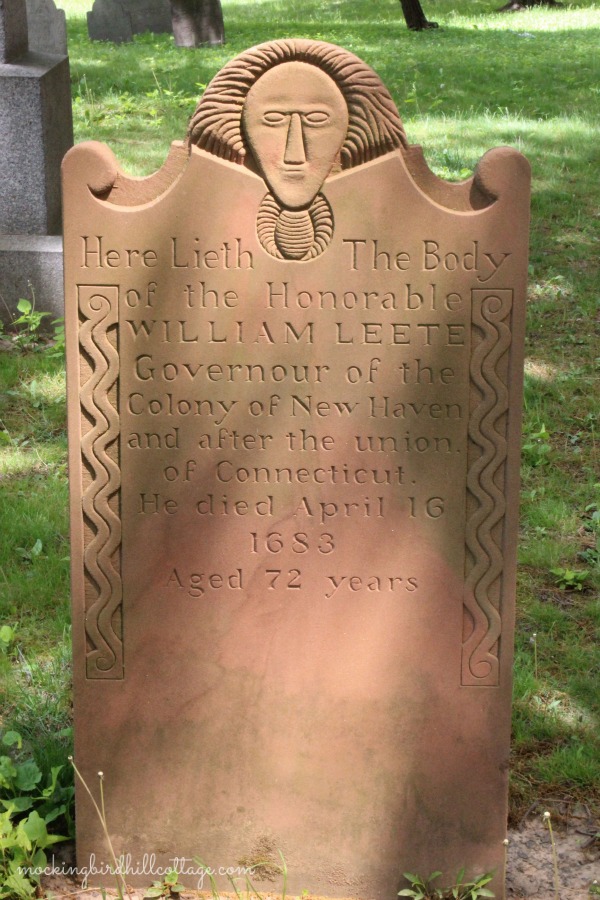 I love the carving on the stones. As is often the case, many of the stones commemorate women who died young, most likely in childbirth.
This story is especially poignant.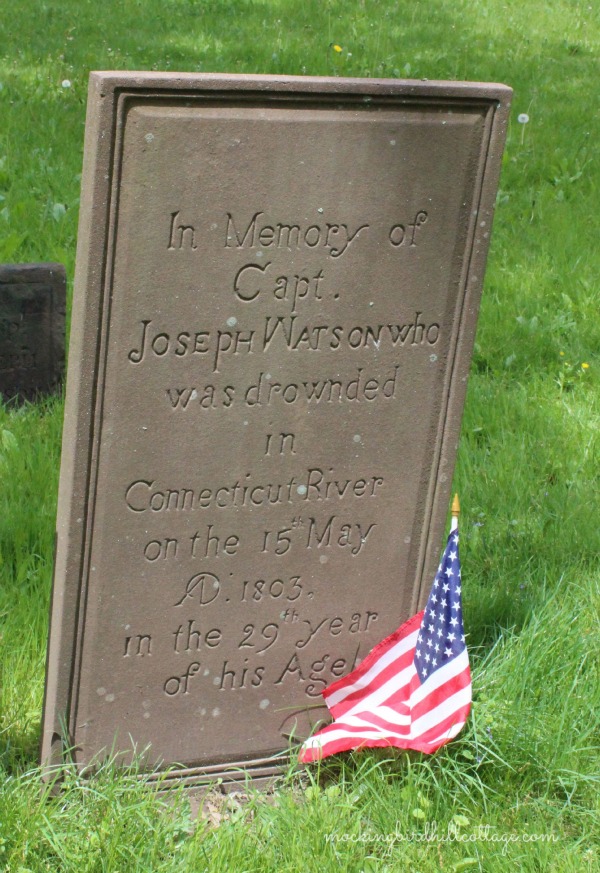 Here lies a young man who died at the age of 29 in 1803. He drowned in the Connecticut River. (Note the spelling of drowned at the time – drownded.)
Then you look to the left of the stone, and you see this: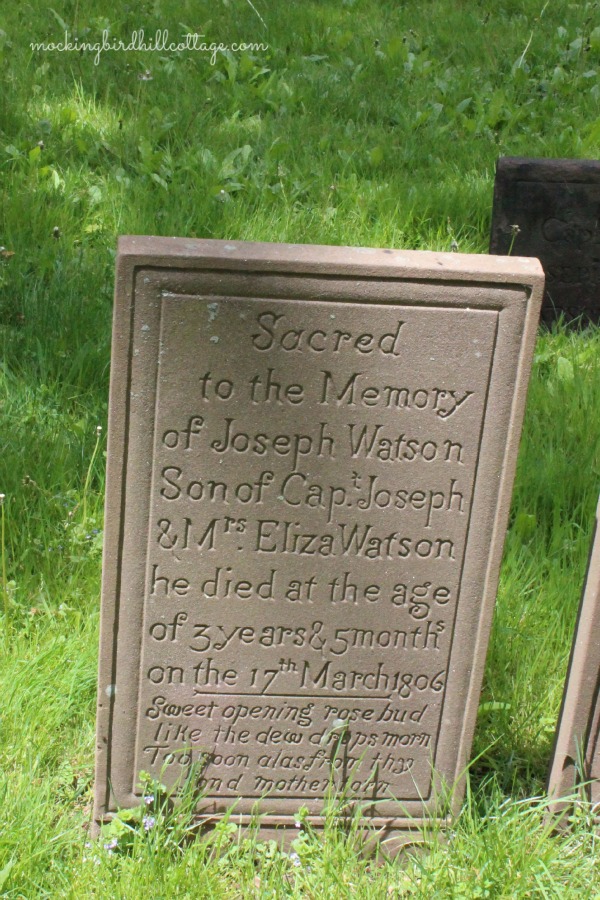 His son, just a baby when the father drowned, died 3 years later. What a terrible loss for Eliza Watson.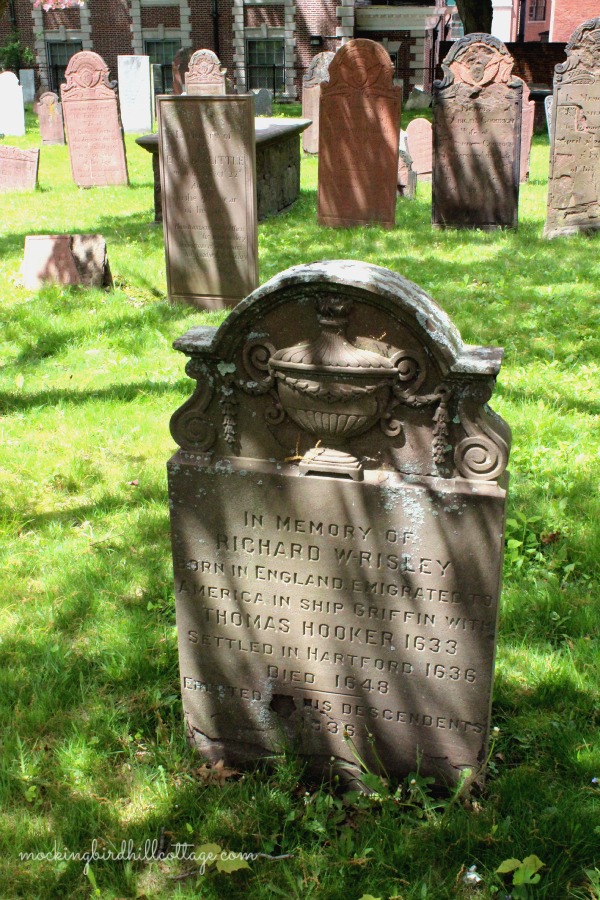 As you stand there in the cemetery, birds chirp and fly among the headstones, trees are in bloom, grass grows.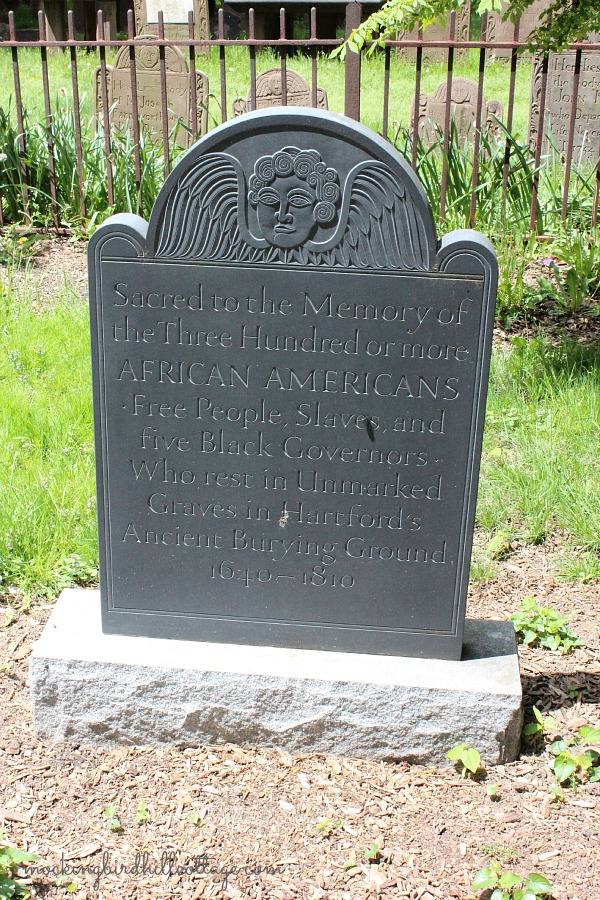 I had no idea, as I took these photos, that there were 6000 people interred in the grounds.
You can read more about the Ancient Burying Ground here.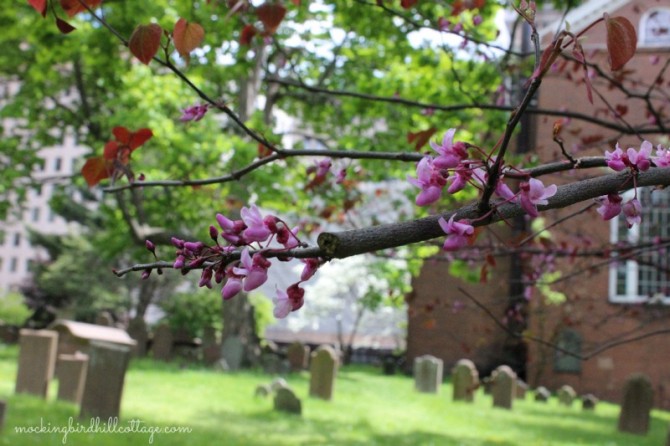 A little bit of Hartford for you.
Happy Thursday.