I have two posts up today. Scroll down for my book review of the mystery Restrike or click here.
Since it's garden time here at the cottage, you know I have to share some pretty pictures with you.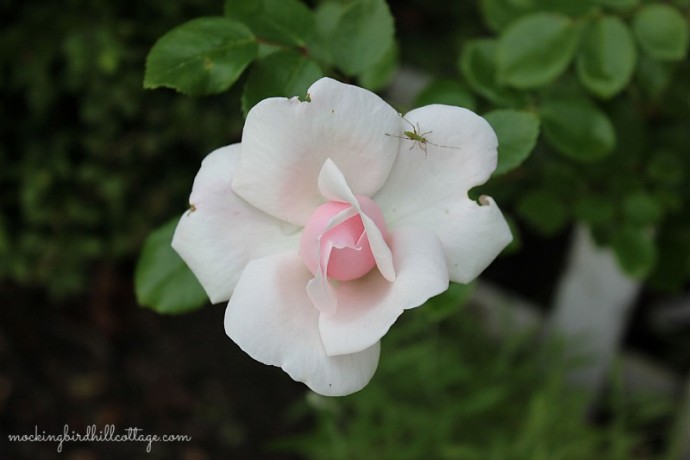 Was there ever anything prettier? This particular bloom is on the smaller New Dawn rosebush I bought at the end of the season last year. It's nestled between boxwoods in the bed that is in front of the house.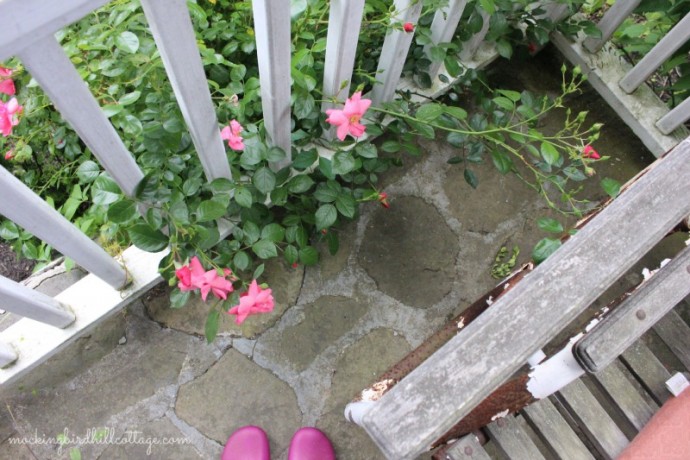 Those buds that were poking their way through the openings on the porch railing have started to bloom.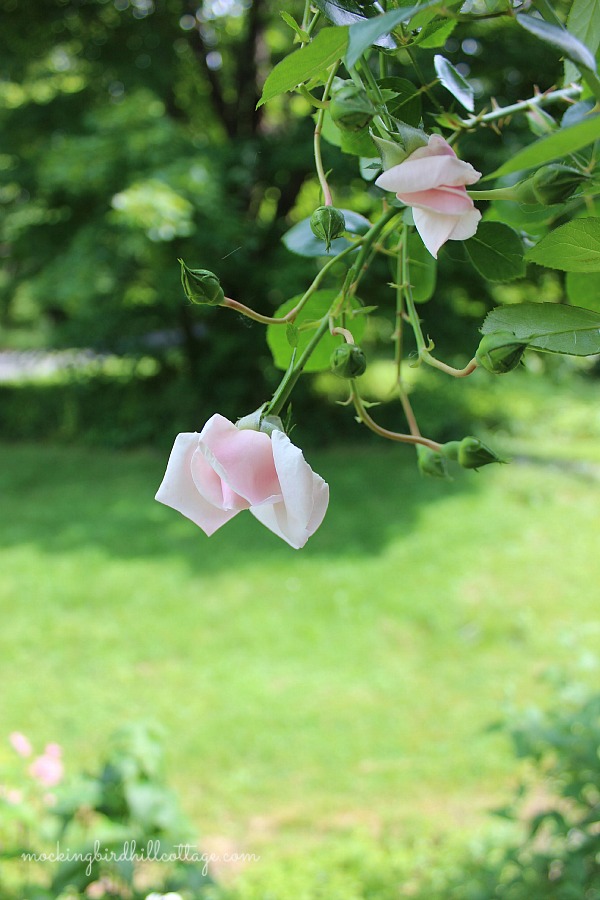 The climbing New Dawn rose.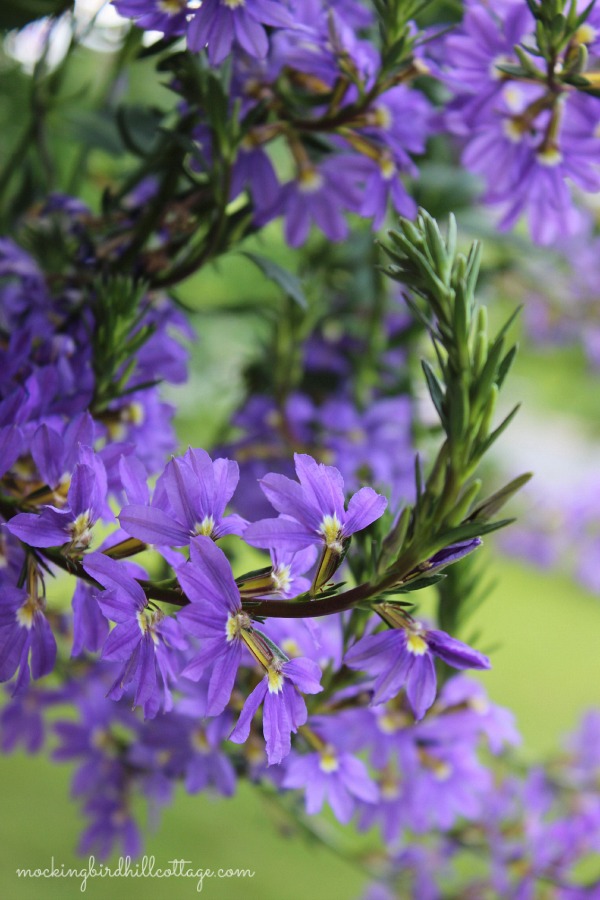 My hanging plant.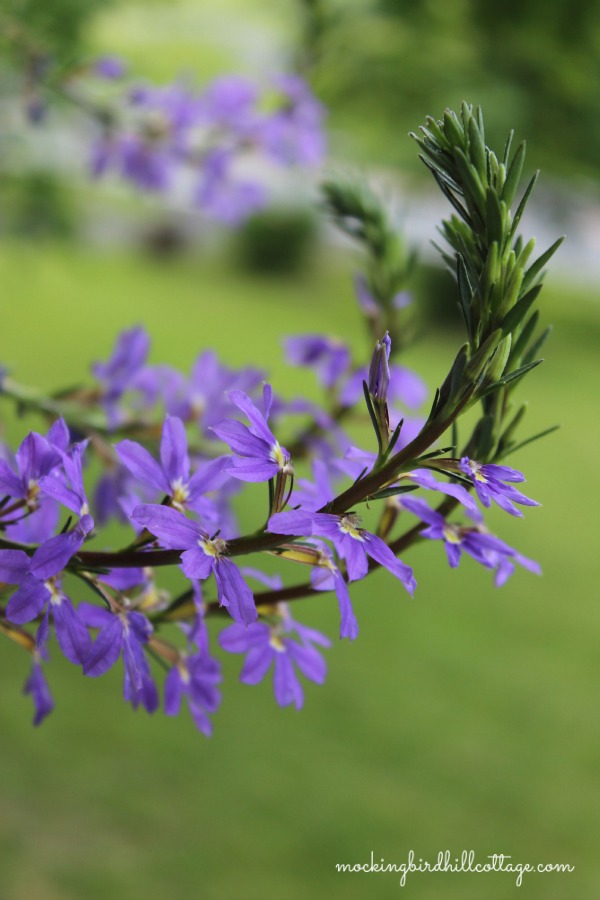 Gosh darn it, I planted a bunch of seeds 3 weeks ago and …. nothing. What the heck? I think I will have to go out and buy some more. I was so proud of myself for planting them earlier this year. Ah, well.
Lastly, the girl barking.
Looking very much like her wolf relatives.
I have a phone conference later this afternoon with the director I met with in NYC on Monday, though I'd rather be outside. It's gloriously sunny out there.
Happy Wednesday.