Welcome to week number 44 of A Favorite Thing. I'm so glad you're here.
Before we move on to highlights from last week, I want to let you know that I will be taking next week off. I have two long days of work in Manhattan on Saturday and Sunday, which will involve about a 12 to 13 hour day both days. I just won't have the time to prepare the post and/or visit you. So we'll take next week off and resume again on July 20th. Thanks!
Let's look at some highlights from last week: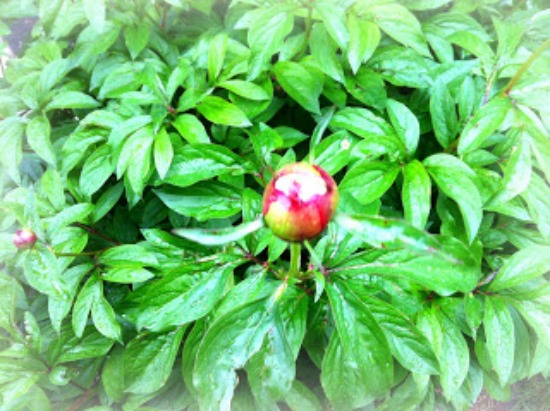 Chy from Our Little House in the Big Woods, shared her peony buds with us. Chy lives in Canada and her peonies are late to bloom this year. She knows how much I love peonies! Thank you, Chy, for giving me another glimpse of these beauties.
Daphne, of Ivy, Phyllis and Me, shared her beautiful orchids with us. Not only that, she also gave some great tips for growing them. I love orchids and I just might try my hand at growing them. Thanks, Daphne!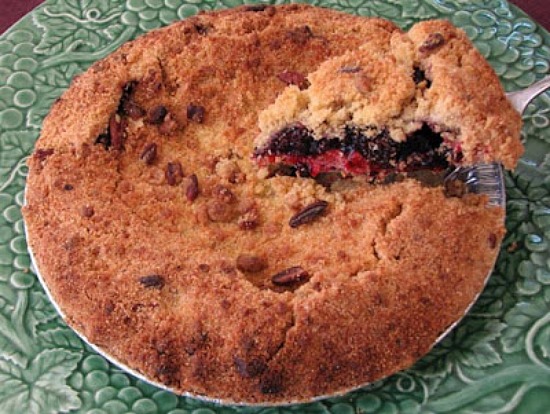 And finally, Michelle of The Bashful Nest shared this incredibly tasty looking pie with us. It's Blackberry Crumb Pie, made by a bakery in her town called Mom's Apple Pie. Isn't that the best name for a bakery? I am a certified pie lover – I'll always go for a pie instead of cake. I would like a piece, Michelle. Pretty please?
This week I am highlighting one of my favorite things in the world. In fact, I have it every day. Like clockwork.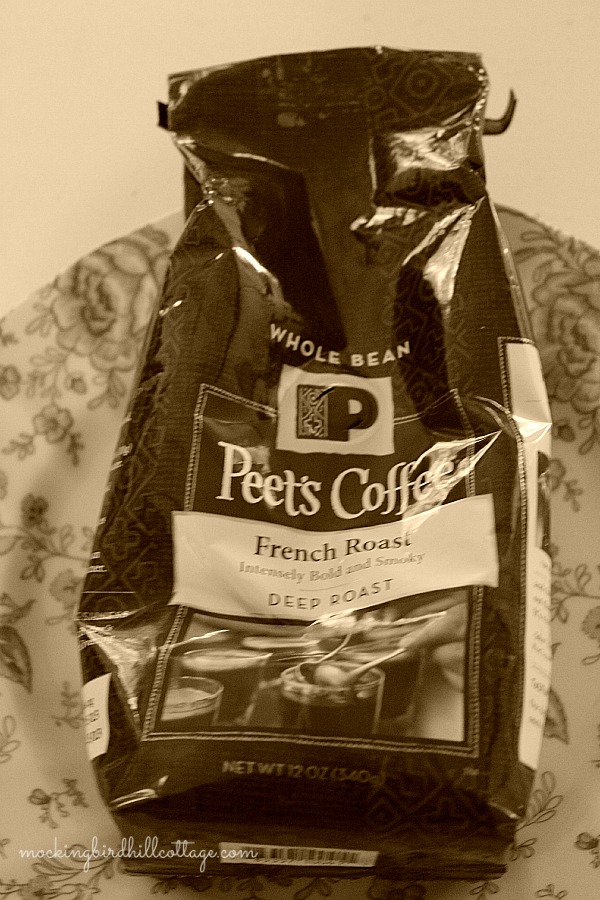 I love coffee. I love this coffee – Peet's French Roast. It's the only coffee I drink. If I can't get it already ground, I buy the whole beans and grind it right there in the grocery store. I buy a bag of it to take with me on the road. If I'm only going to be gone 2 or 3 days, I measure out the precise amount I will need and put it in a plastic container. 3 scoops. 6 cups. Which really equals about 3 mugs full. I only drink it in the morning, never after 12 noon. If I drink it later in the day, I have trouble sleeping. To me, it's the best coffee in the world.
Now, it's your turn.
You can link up anytime from this evening through Sunday. Make sure you enter the URL of your post. If you're unsure how to do that, just click on your post title after you've published it and copy the information in your browser address window. Come back here, paste the URL into your link entry and there you go! If you have any problems, drop me an email and I'll help you out. Please link back to this blog on your post. That way, those that read your post and are interested in reading more can do so.

One of my concerns about link parties is that the very reason for them has somewhat gone by the wayside. They've become so big and there are so many of them that many bloggers don't take the time to visit any of the other participants. Link parties are a way to meet new bloggers and share with each other and the only way to do that is to visit each other. So, please, take some time to visit everyone over the next few days. No rush. Stop by, introduce yourself, and leave a comment. It's the neighborly thing to do. It's also nice if you leave a comment here, as well.
Enjoy!