Due to a reaction to the overabundance of staged home photos out there in blogland (as well as a lack of energy) I am more and more inclined to show my rooms 'As Is.' A healthy dose of reality never hurt anybody. Let's wander the kitchen on this Wednesday morning.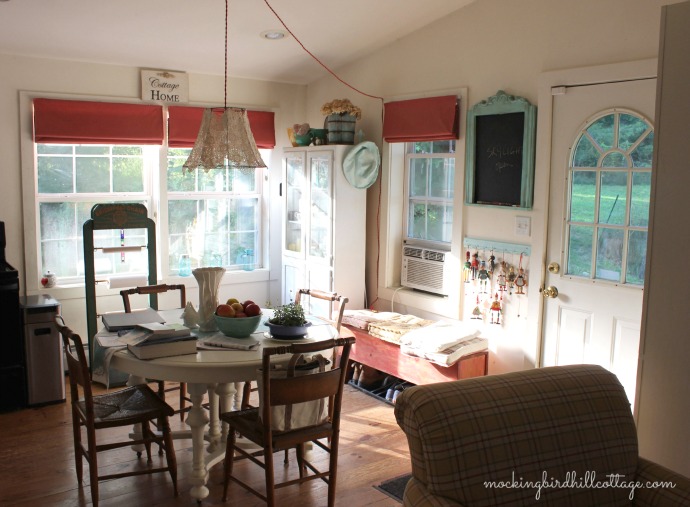 As usual lately, the table is covered in research, along with pottery and Riley's Dish Garden. Don's shoes are under the red bench. The mail is hidden on one of chair seats.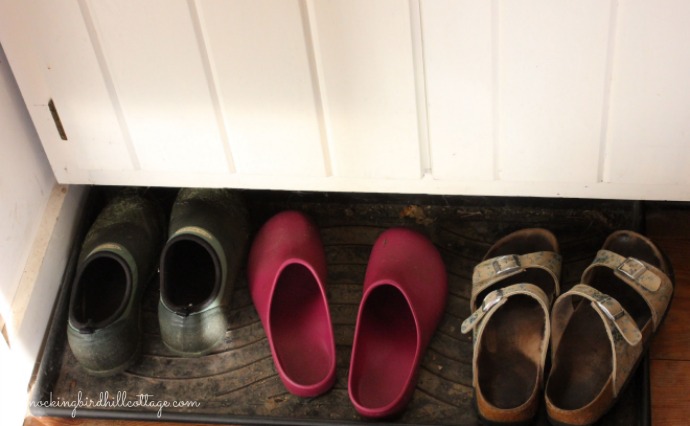 My shoes are right next to the door, under the pantry. No mudroom or entryway here. Open the door? Boom. You're in the kitchen.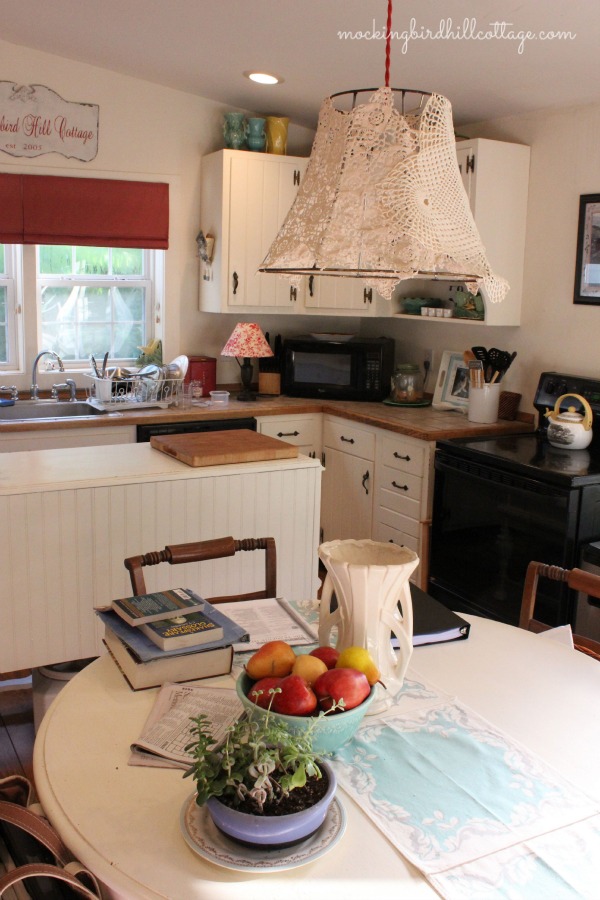 Not a fan of the black stove. But it came with the house and it works. So it stays. Not a fan of the black dishwasher, either. It doesn't work and hasn't for 8 years. That's why you see dishes in the drainer. I'll get it fixed someday. Or, maybe, I'll just buy a white dishwasher, which is what I want anyway. Also not a fan of the huge black microwave. Again, it came with the house and it works. End of story.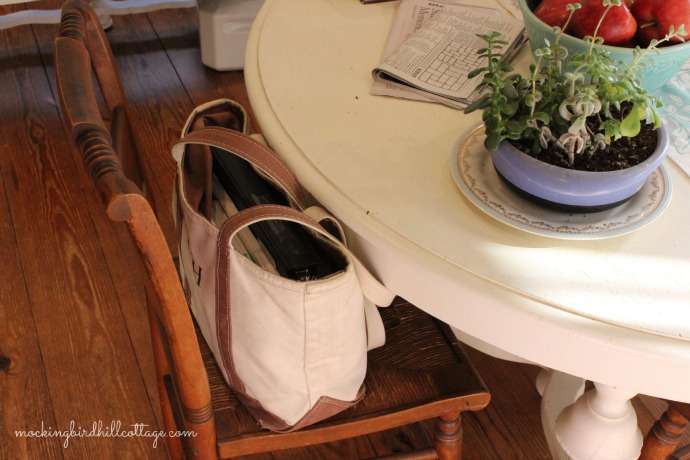 My bag. I plopped it there when I returned from NYC on Sunday night. And there it sits.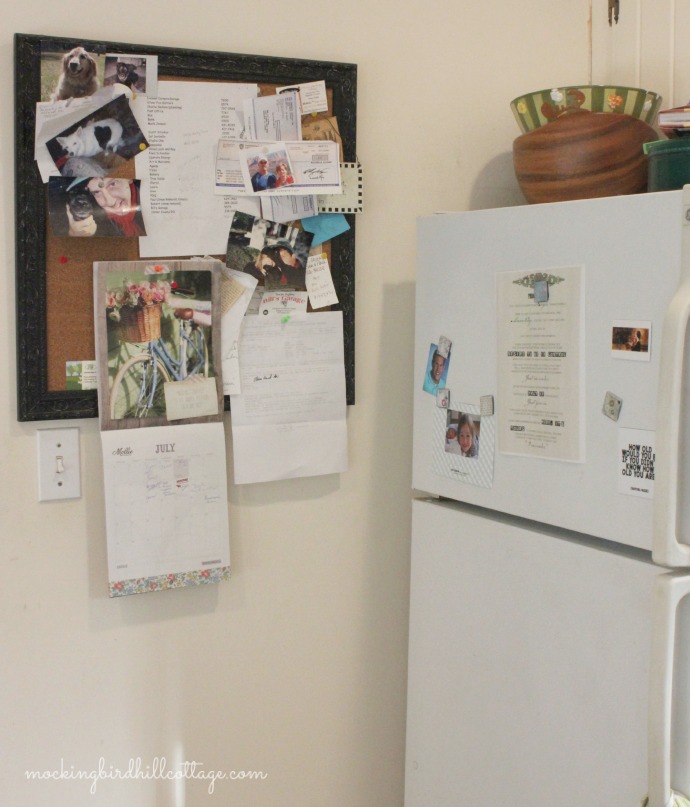 I don't know if I've ever shown this corner. Standard refrigerator and the bulletin board, because that's what it is really. I could give it a prettier name, but heck, it's a bulletin board. Beautiful wooden bowl given to us by my parents. Inside that bowl is the hideous popcorn bowl that Don insists we keep. Photos of my handsome nephew David and my great-niece Emma with her brand new baby brother.
Let's look at some photos.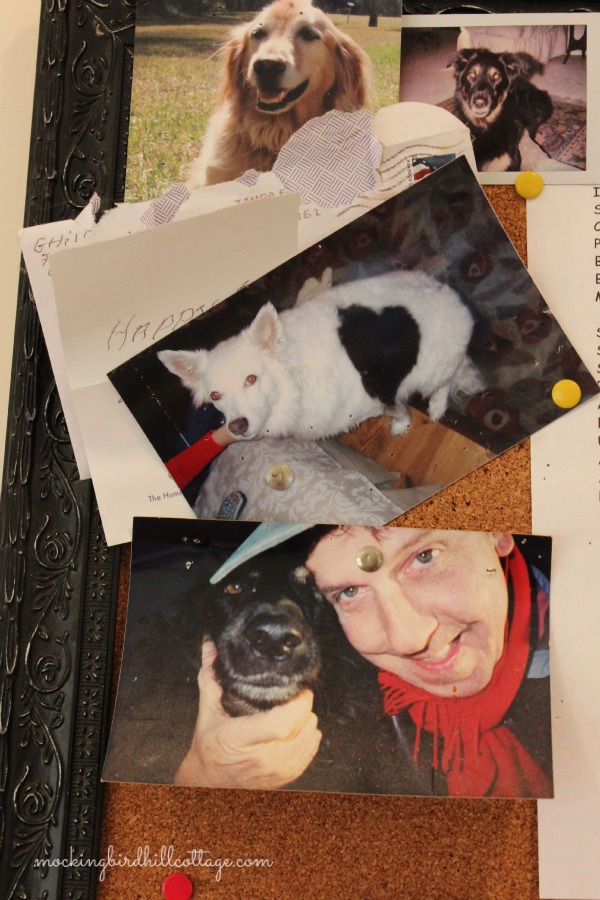 I call this 'Dogs I have loved.' These photos are from the days when I actually had my photos developed at the neighborhood drug store. The black dog is Winston, the first dog that Don and I adopted from the shelter. We moved into our rental house and brought Winston home a week later. The golden retriever is Max, my nephew. His mom is my sister Meredith. And of course, Ms. Scout, reluctantly displaying her heart marking. Riley is represented elsewhere; he came into our lives in the era of digital cameras and iPhoto. That note is from my dad, written in his increasingly shaky handwriting, which touches my heart.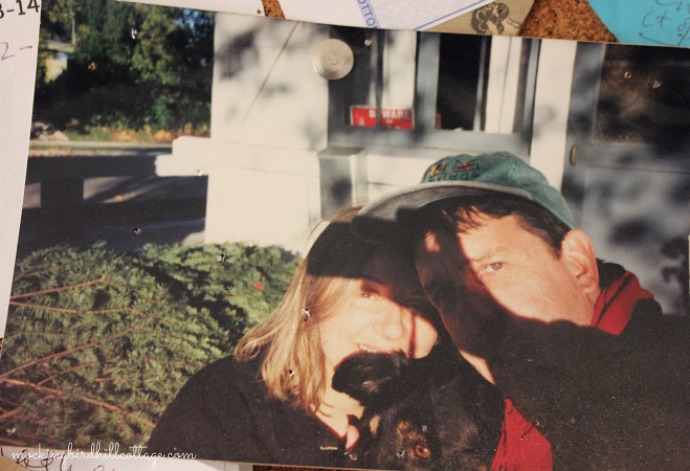 Look at these youngsters! Oh, wait, that's Don and me. Yikes. We're sitting on the steps of our Craftsman home in San Diego, having just bought our Christmas tree. That's Winston nestled between us. Winston had a fearsome bark, hence the Beware of Dog sign in the window.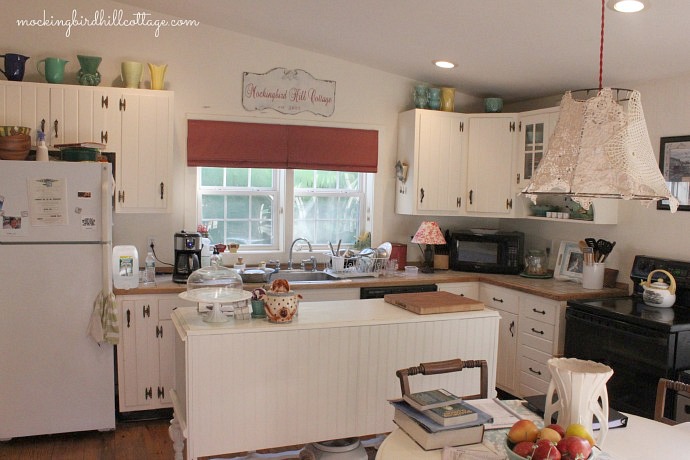 The view from just inside the kitchen door. The lighting in the photo isn't that great; I took it early this morning. As Is, remember?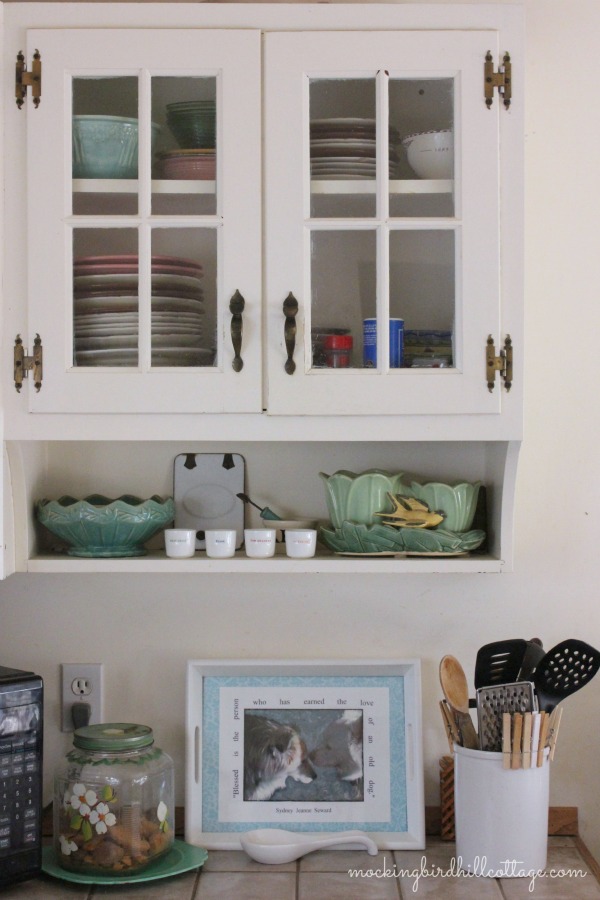 It looks like we collect clothespins, doesn't it? We use them to secure things that have been opened: bags of chips, bags of cookies, etc. Don't ask me about the tile counters, which I truly detest. Someday: butcher block.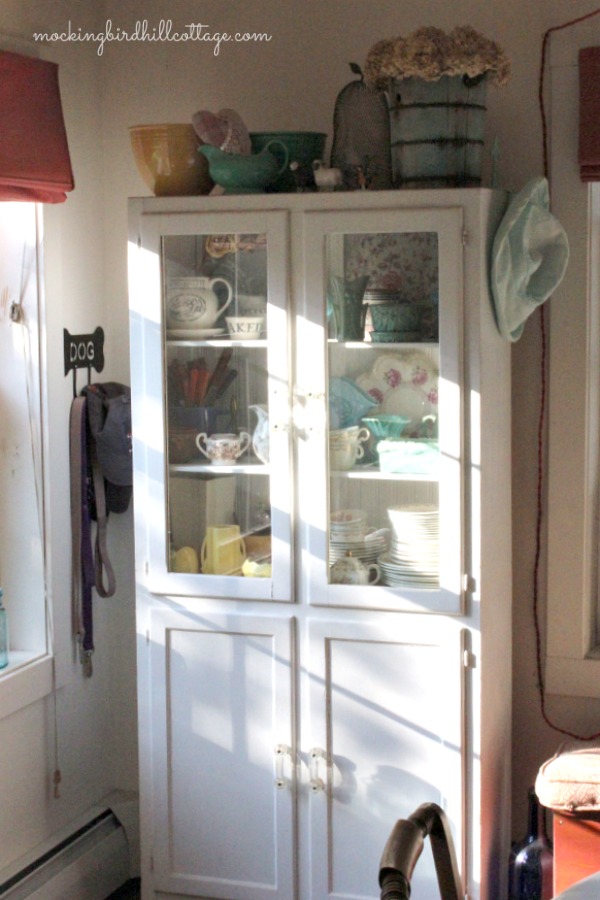 Morning sun shining on the hutch. Sort of grainy, sorry, but much of this shot was in shadow and I had to tweak it.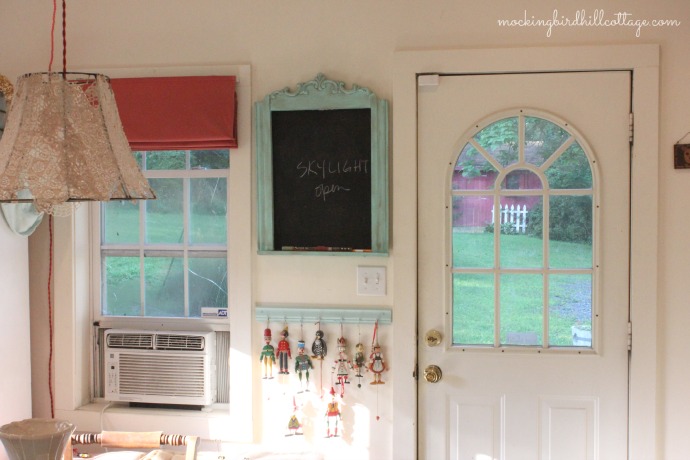 And we're back to the kitchen door. That window on the left is double-paned, thank goodness. Because that crack you see is from an unfortunate mowing incident that took place as I mowed the grass just beyond that window and hit a rock, which flew up and cracked the window. Obviously, we have yet to get the glass replaced.
There you have it. I like 'As Is' shots. I also like pretty, staged shots. But this is the reality here and a good representation of our daily life as we live and work in our little cottage.
Happy Wednesday.