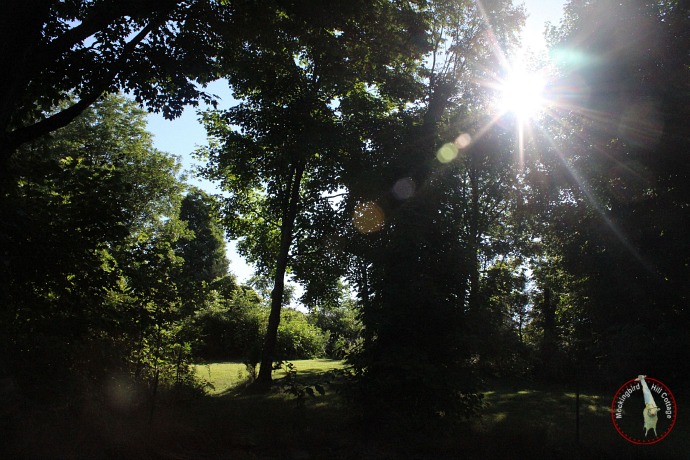 I walked around the property a couple of days ago. It was a gorgeous early morning on one of the few humidity-less days we've had this summer. I wanted to capture the grass, the trees and the gardens so that I could take them with me as I head for Hartford. Then I sat on the bench and cried.
Silly, I know. I should be used to it by now. This time seems especially tough, however. We're going to try to swing things so that I can come home for a couple of days every week or so but I also know that is entirely dependent on the rehearsal schedule. Don's home. He'll take over. If work comes for him that necessitates a lot of time away, he'll bring Scoutie to me.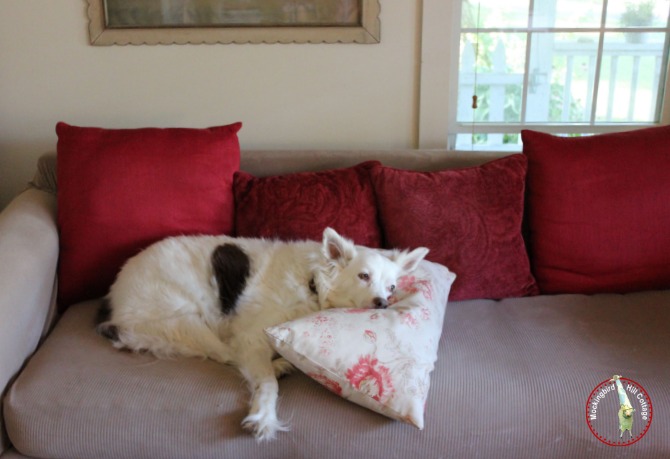 My girl. She'll be confused again. Too much coming and going. I feel like I've  just finished getting her settled down and in a routine and that wasn't easy because she was missing Don. Now it will happen all over again.
Anyway, here I sit, blogging away. As soon as I finish this post, I'll be moving around the cottage, grabbing last minute things to pack, checking and re-checking lists, taking one last walk in the garden. It's a foggy, misty morning, we've had some rain the last couple of days.
I'll see you on the other side.
Happy Monday.