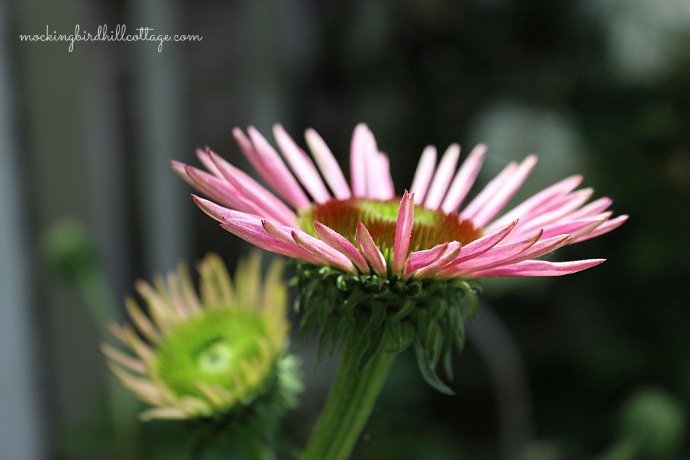 I'm certifiably coneflower crazy.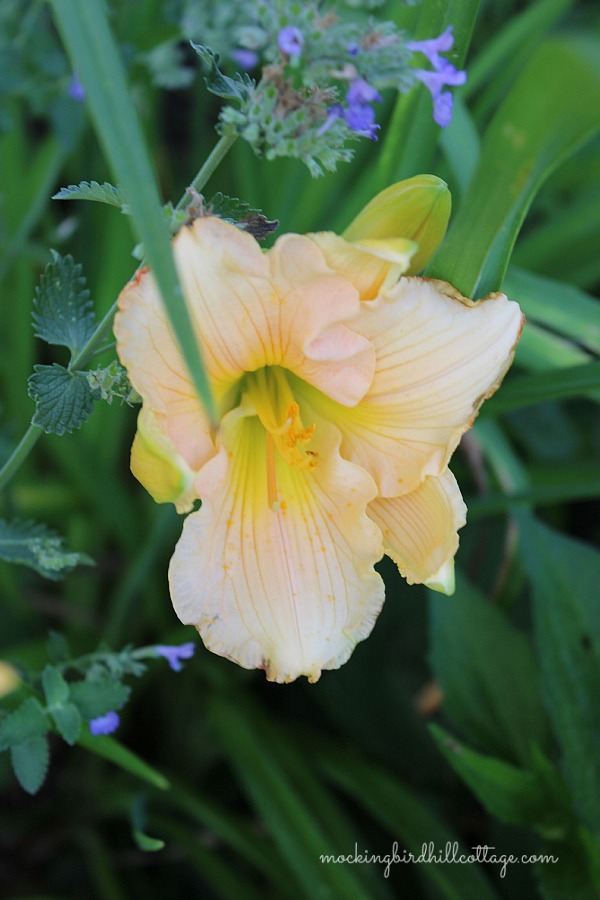 And more than a little daylily crazy.
But if we were holding some sort of contest, coneflowers would win. Daylily blooms, true to their name, last a mere day and then they're gone. Gorgeous, especially the one pictured above, but fleeting. Coneflowers are beautiful, grow taller and taller each year and last for most of the summer. Then when winter comes around they provide food for the birds. And they spread. I mean, how can you not love these guys?
The three of us – Don, Scout and me – are enjoying a couple of days together before Don returns to Williamstown tomorrow. I know from experience that, after being away a few weeks, it's a bit jarring to suddenly be back in your cozy permanent home for a couple of days after having lived in your not-so-cozy temporary home. When Don got home he kept saying, "It's so colorful here. There's so much color!" After living in the white-walled, stark rooms of his 'dorm' he was struck by all of the color that I take for granted here. Half of the time I don't even see it because I'm so used to it.
But it's a good reminder how powerful color can be. And you know that I love color; not for me the all white and neutrals look. Here we have splashes of red and turquoise and green and yellow and cream. Pottery is everywhere, some of it in sherberty McCoy colors, some it in the deeper blues and greens of Roseville. There's a vintage laundry basket full of colorful yarn in the den. We balance it all out with the golden tones of our pine floors and oak coffee table, the darker finishes on the piano, sideboard and music cabinet and the creamy colors of some of the painted furniture. And that's just the main floor.
Don's been living in a dorm with a common room. No decorations, nothing on the walls, no air conditioning in this never-ending stretch of high humidity and high temperatures. Then suddenly, he's back in our cottage, air conditioner whirring, color everywhere. A bit overwhelming, I think. I will be living in a neutral environment when I head back to Hartford. I understand. I, however, always pack pops of color that I can add to the rooms I'm living in. Don doesn't. He's a guy.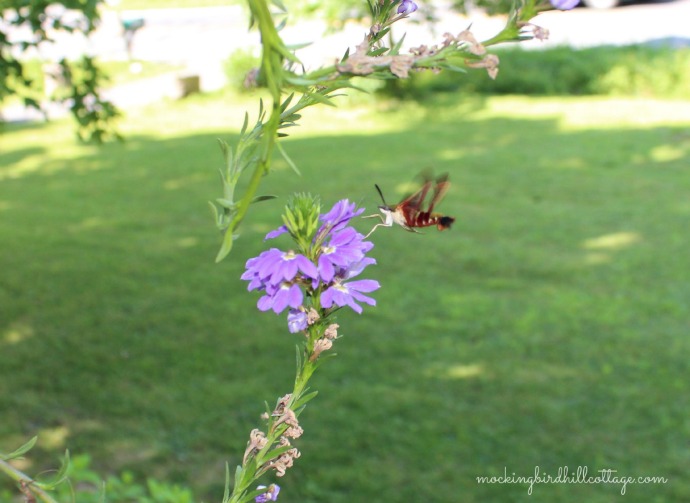 Changing the subject, yesterday I stood in front of the hanging plant on the porch and snapped dozens of pictures, all the while trying to capture the elusive hummingbird moth. He darted so quickly from flower to flower that I could barely keep up with him. This is the best of the bunch.
And I heard a little tapping way up in the catalpa tree and saw this beauty.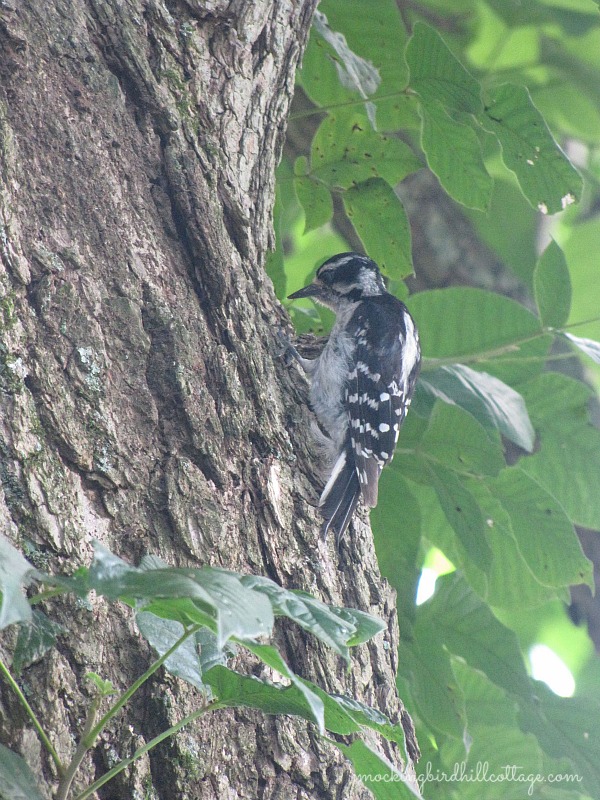 A downy woodpecker. Thank goodness I have my old camera, which has a telephoto option on its single lens. I keep it on the kitchen table just for opportunities like this one. This guy was way up in the tree.
A telephoto lens for my newer camera is on my wish list, but in the meantime, this does very nicely.
I'm also camera crazy.
Coneflower, day lily, color and camera crazy. That's enough for today.
Happy Monday.