It's a holiday weekend, but not for me. I work today and tomorrow. Monday is just another day off, since it's always our day off. So I will continue to merrily tap away on the keyboard of my laptop and write posts to share with you.
I suppose if one wanted to call it that, I have a logo. Or to use Big Bloggers' Speak: a Brand. I'm talking about that little lamb with the party hat that you see in my header and on my watermark. It's also on my blog/etsy business card. I certainly didn't create it with a plan in mind. I just took a picture some 4 years ago of a little lamb and the party hat I created for her.
But she stuck. She wormed her way into my heart. She landed in a couple versions of the header I used on the Blogger version of this blog. When I made the move to WordPress, I decided to go with clean and simple and there she is, right there among the letters that spell out Mockingbird Hill Cottage.
Well, all this recent talk about that little partying lamb got me thinking. Look what arrived yesterday: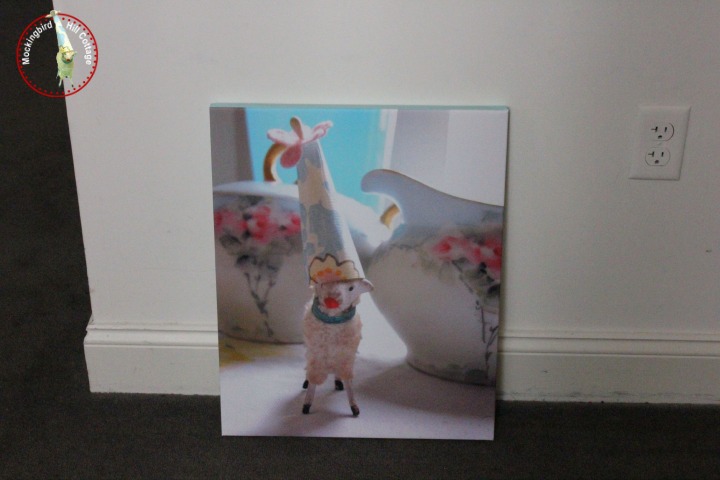 I ordered a wrapped canvas version of my photo.
My stars! I'm in love.
It's 16 x 20 inches. There was a special offer from this particular company and I got it on sale. At deep discount.
I like whimsy. This, to me, is exceedingly whimsical. I might hang it in my studio at home. Or in the den where I blog. I'm not sure. I just know I thought it would be really cool to have a canvas version of My Little Lamb with the Party Hat. I've never had a canvas version of one of my photos. This might well become addictive.
I decided to hang it on an already established hook here in the apartment. I'm sure the landlord here wouldn't appreciate me adding a largish hole to the wall. Little pinholes, fine. Big ones? A no no.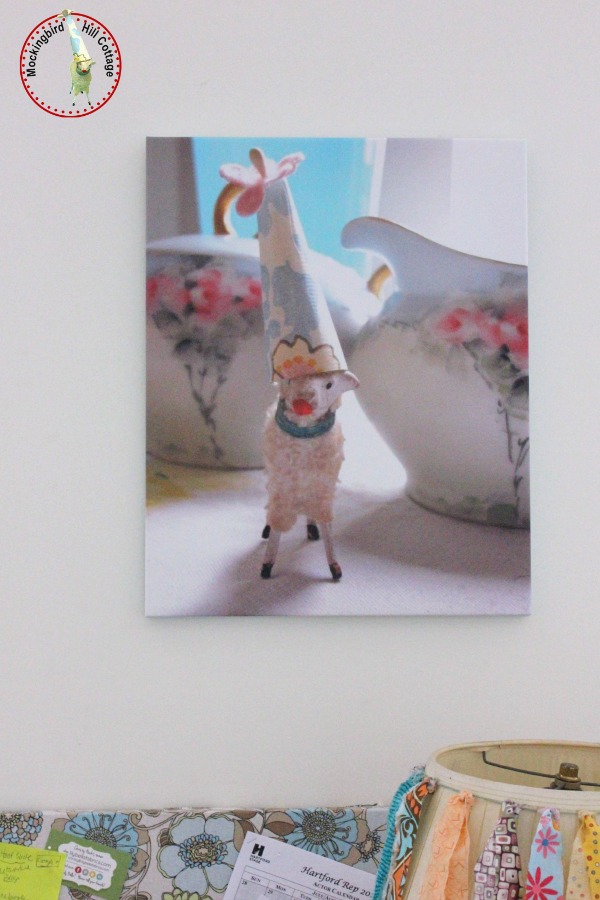 She's hanging above my desk, where I can see her as I blog and surf the web and type up notes for the actors. She is making me smile on this early Saturday morning and that's no small thing. I'm still groggy with sleep and I'm in the midst of my morning coffee ration. As Don knows, getting any sort of reaction out of me when I first get up is tricky at best.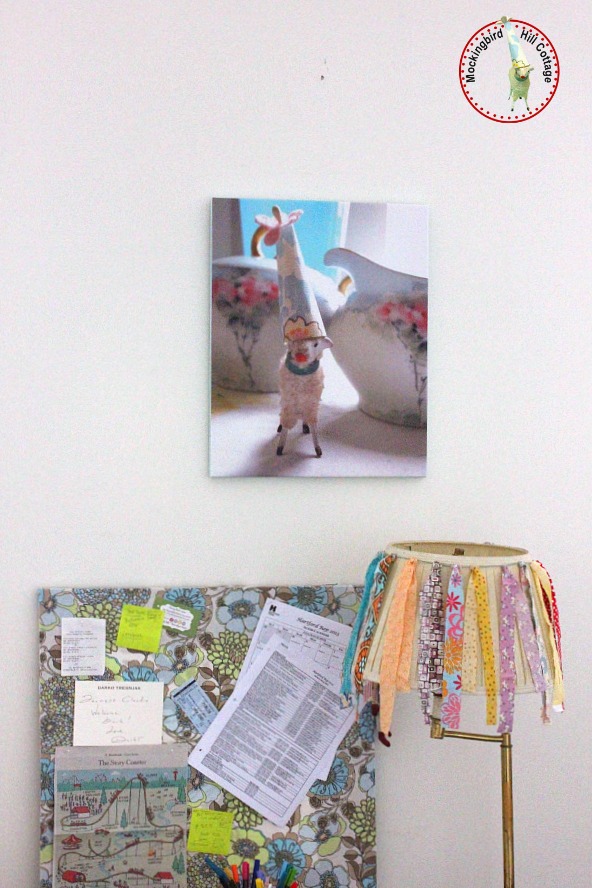 Love, love, love this canvas. I ordered it from this company. It was created and shipped within a couple of days of placing my order. It took about 3 days to arrive here in Hartford.
Here she is this morning: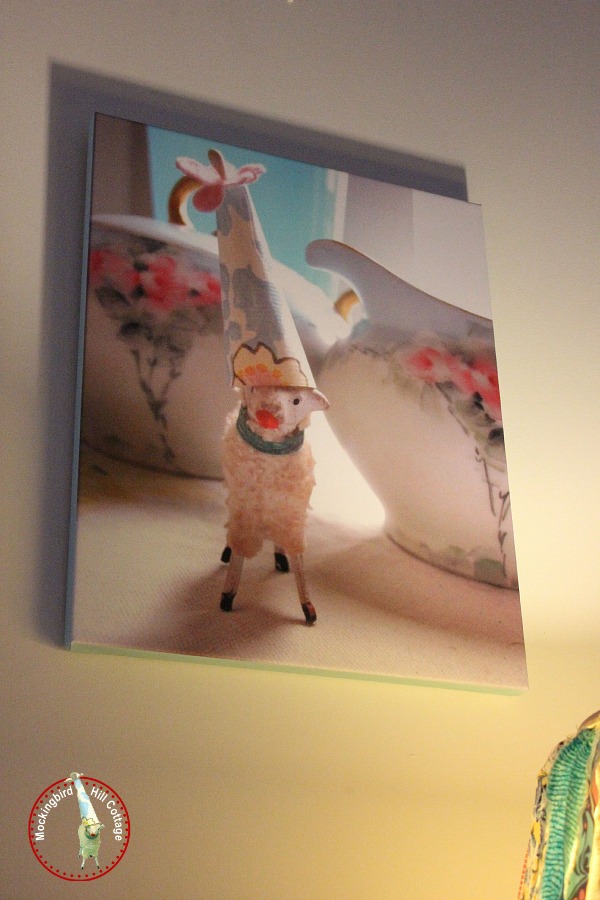 There are different options available as to the actual wrap, but I chose to have the photo on top of the canvas and to have the sides wrapped in aqua.
Is this temporary apartment in danger of becoming too warm and cute and cheery?
Nope. I need all the warm and cute and cheery I can get.
Happy Saturday.