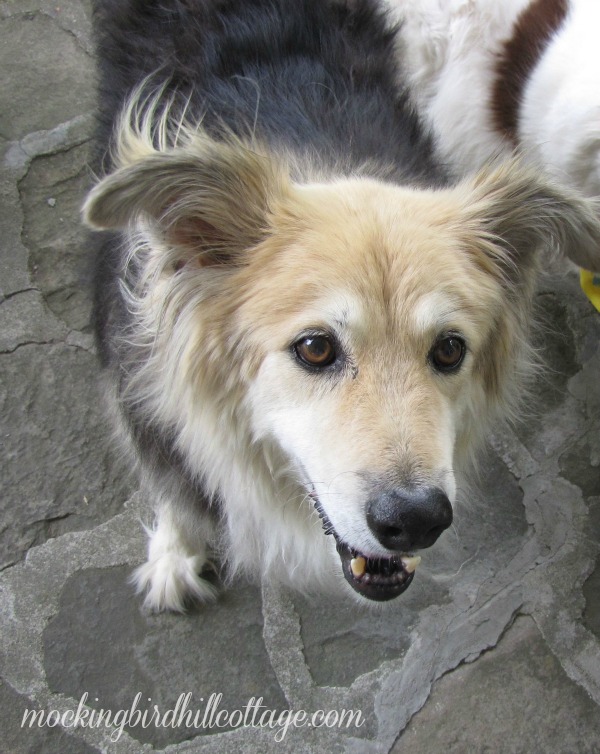 On this date, one year ago, we said goodbye to our sweet Riley.
How can it be that a whole year has gone by since that day?
A year without his deep, beautiful brown eyes gazing at me. A year without his silky soft thick coat of hair that I loved to stroke. A year without his gentle, loving presence. A year without his joyous bark, accompanied by Scout's, creating a doggie symphony. A year without that face. A year where the all-consuming hours spent taking care of him no longer exist but are faded, like a dream.
If you asked me if I would go through it all again if I could have him back, I would shout 'Yes!' No question.
Because, you know, the joy he gave us, the lessons he taught me about living with dignity and sweetness and grace in spite of a debilitating illness, the sheer blessing of his presence, are gifts that I will treasure forever. He was a challenge from the first day he arrived at our house and he pushed my buttons many, many times. I had a choice. Either grow and learn how to show him love unconditionally, no matter what he might do, or give up on him. Giving up on a living being that we had adopted was out of the question. He'd been abused and ignored in his previous life. He needed to have love and affection and unstinting commitment and care showered upon him.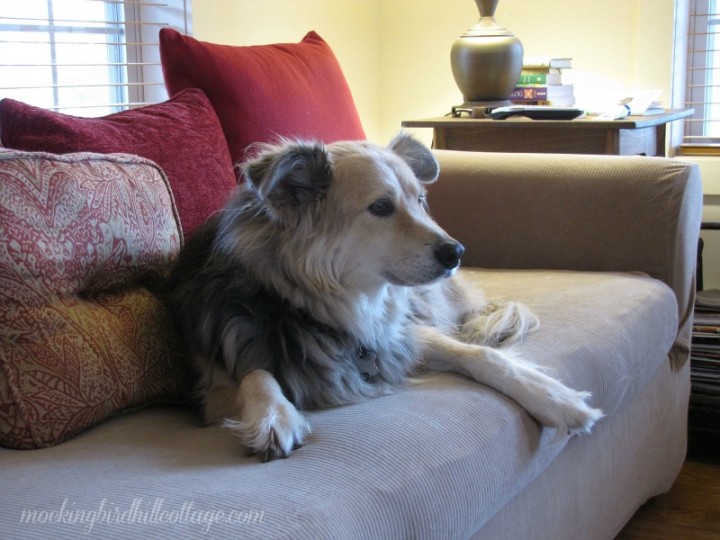 Thank you, my boy, for all the lessons you taught me. Thank you for being my teacher. Thank you for gracing us with your blessed presence for 9 years. Thank you for choosing us as your forever family.
Scoutie misses you deeply. Daddy and I miss you every day, every hour. I'd give anything to have you back again but I know that you are free from pain wherever you are and wanting you back here with me, on this plane of existence, is selfish of me.
But we're all basically selfish at heart, aren't we?
Oh, my dear boy, where are you? What are you doing? Do you visit us? Do you watch over us from some place in the ether? Do you mysteriously appear to rest your head near Scout's? Do you sometimes lick my hand like you used to?
I hope so.
All my love to you, dear boy. Your absence is felt deeply. Painfully. Heartbreakingly.
Thank you for everything.