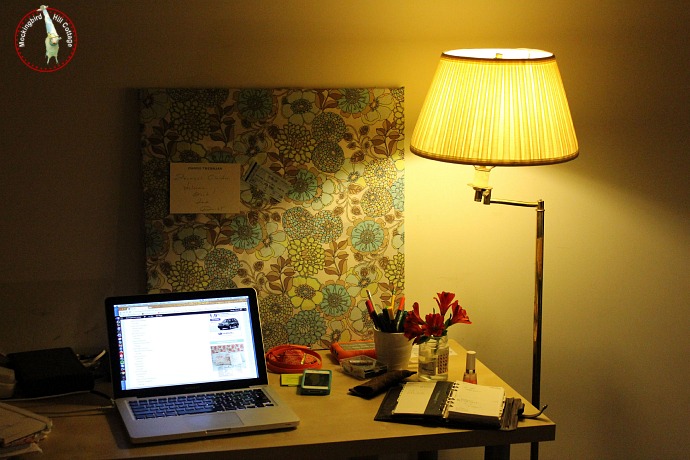 Sitting at this desk an awful lot – when I'm not at rehearsal.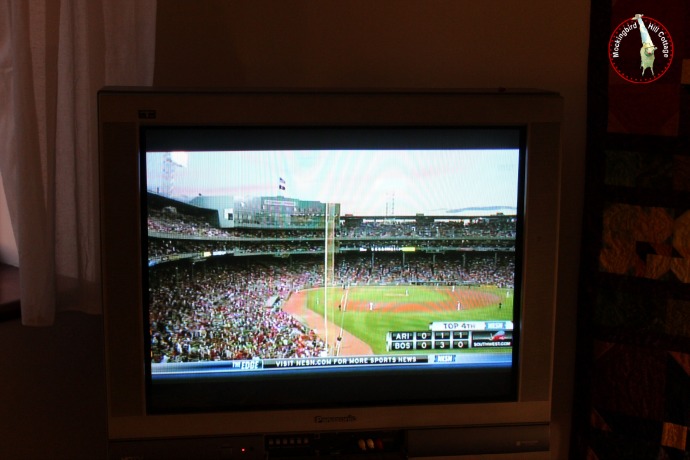 Watching my Red Sox. This is the perk of being in Hartford; I can watch every Red Sox game. (They won this one.)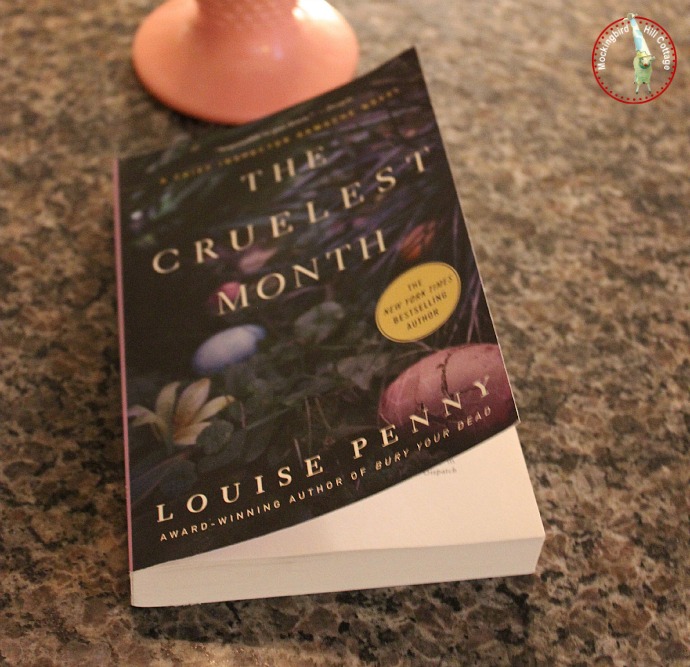 Reading my third Louise Penny mystery. This woman can really write. I'm a big fan.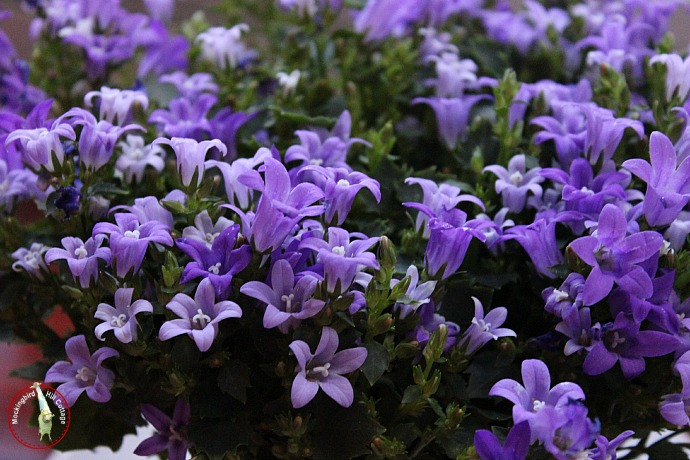 Watering my plant with the purple flowers. It's nice to have something green and thriving in this apartment.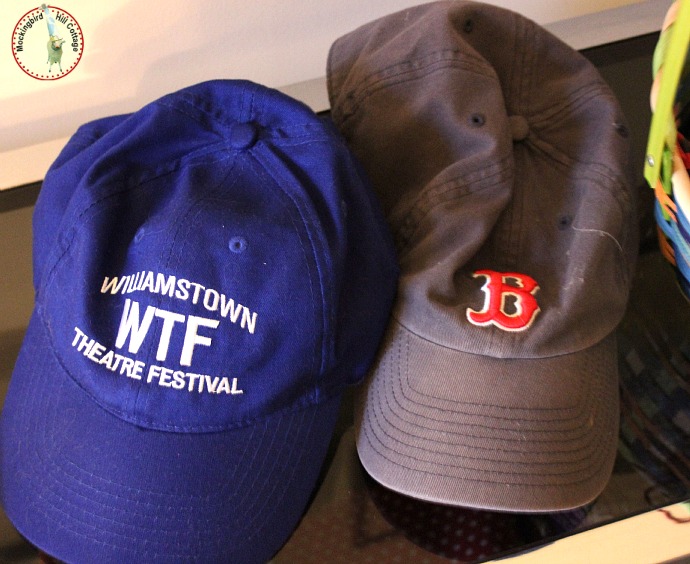 Looking at the acronym for the Williamstown Theatre Festival and thinking how it represents something I say quite often. (Yes, I can use some salty language with the best of 'em.)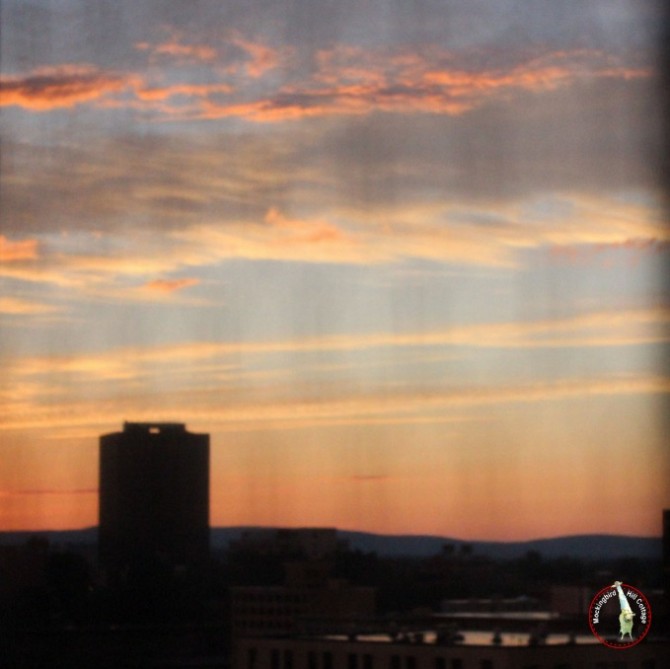 Catching the sunset through my apartment window.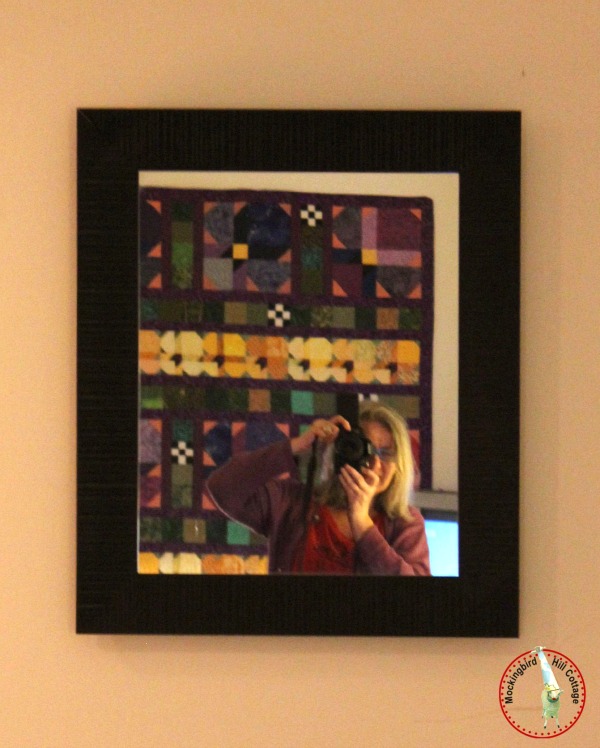 Wandering around the apartment, taking pictures. Notice my haircut? Much shorter.
It's Sunday and I have another full day of rehearsal ahead. (By the way, for those of you who asked, we rehearse 6 out of 7 days a week. Monday is our day off.)  I had been thinking I might go home for a day or two, so when the director said we were to rehearse until 7 pm today, my heart sank.  I wouldn't get home until 9 or 10 and I'd have to return either Monday night or early Tuesday morning. That particular turnaround would be too tight.
So I'm a wee bit disappointed. For some reason, I'm having a hard time being here. Maybe it's because I was just here for a 5 week stretch. Certainly, the fact that Don and I have been apart for over 7 months in the last year plays a big part, along with the fact that he was home for only one day before I had to leave for Hartford.
I'm restless. I haven't worked one-on-one with the actors yet, so I feel curiously detached. All of the table work on the text, something I normally love, isn't doing it for me. I know that will change as we move away from the table and I establish a relationship with the actors. I just have to be patient and know I will soon become immersed in this process.
I'm grateful for the work, that goes without saying. Don's grateful for the work that comes his way. We get it. It's good to have a job and we utter thanks every day. But seven out of twelve months spent apart is kicking my butt to the curb.
Since I'm woefully behind in reading blogs and commenting, I'm trying to use the little free time I have to visit you all. I apologize for my lack of comments and I'm going to remedy that.
Don gave Scout a bath. I wish I could nuzzle my nose in her silky hair.
And I've been eating too many mini chocolate bars at rehearsal.
Must stop.
Happy Sunday.