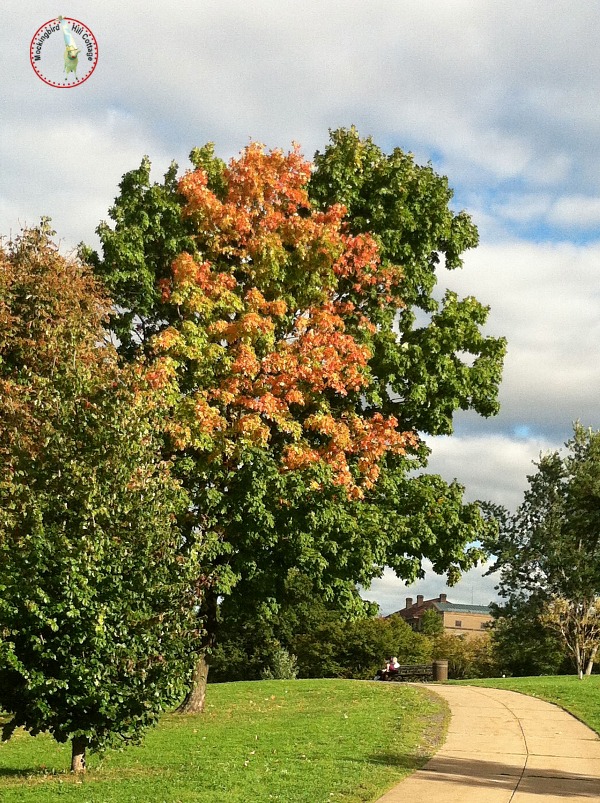 Yes, indeed. Autumn is here. That maple is going to be pretty spectacular when all the leaves have changed color. I took this on my, for lack of a better word, 'power' walk. Why the heck I haven't been doing this the entire time I've been here is beyond me. We don't have sidewalks in my neighborhood back home and it sure is handy to have not only sidewalks, but a park, right across the street from where I'm staying.
That orange/gold/brown color is such a memory-stirrer for me. I grew up in Michigan and autumn meant the beginning of school and one new skirt and sweater that I was determined to wear despite the still-warm temperatures. It meant walking to school amidst the crackle of fallen leaves, the golden light that only comes in fall, football games and marching bands, candy corn and sweaters, cooler temperatures, crisper air. I think that when one is younger, autumn can mean a fresh start, a new beginning – that's what school always meant for me. But as I grow older, the change into autumn can make me melancholy. Same thing for Don. Because I garden, summer has become my favorite season; the advent of autumn means the end of all that. It also means that winter is around the corner. Winters are hard where I live. And they're long. The days are shorter. Darkness comes all too quickly.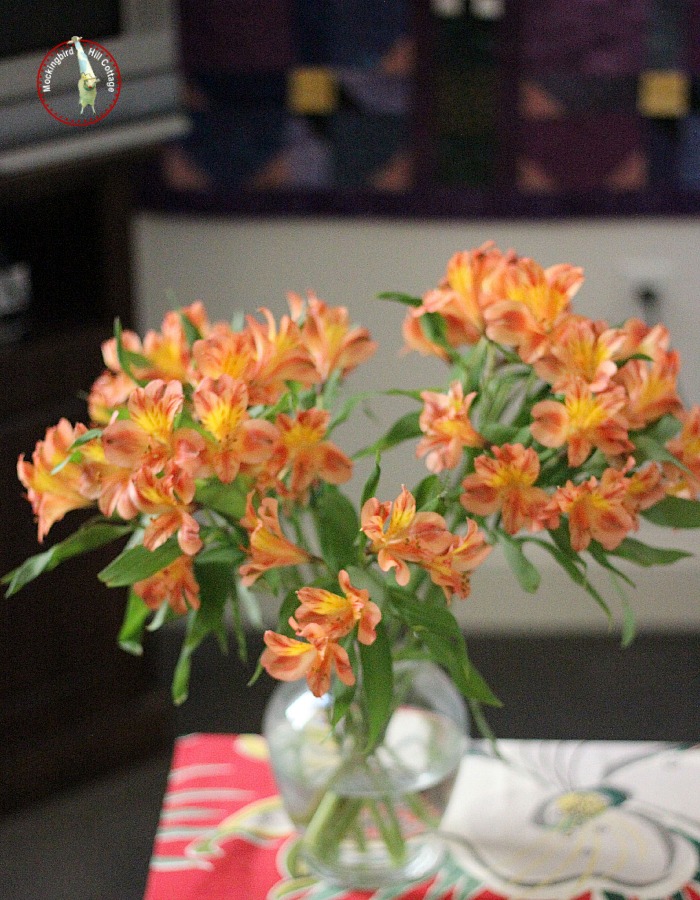 I didn't realize until I was choosing the photos for this post that the flowers on my coffee table are the same color as the leaves on that tree. I must have instinctively chosen a fall palette because I sure didn't think about it when I was buying them at Trader Joe's.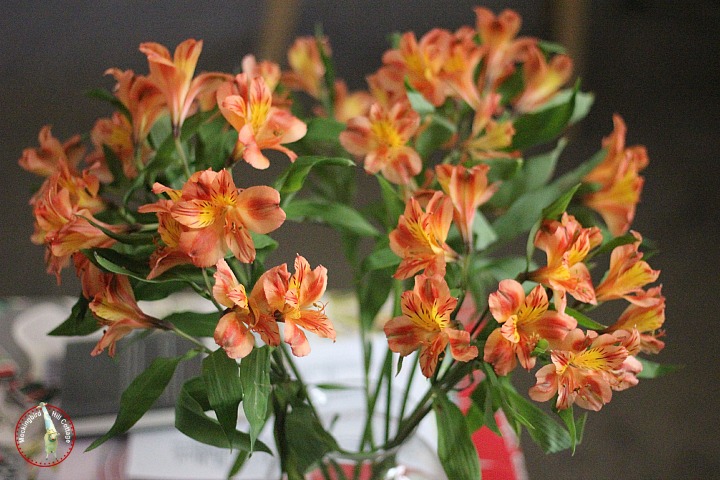 Oh, Autumn, you are lovely but I'm not ready for you. I'm not ready for the relentless march toward Winter. I'm not ready for shorter days, for having to turn the heat on, for the shoveling that lies just around the corner, for boots and cold days.
I'm simply not.
How do you feel about the change of seasons? Is there a seasonal change that is hard for you? Or do you thrive on those changes?
Happy Tuesday.