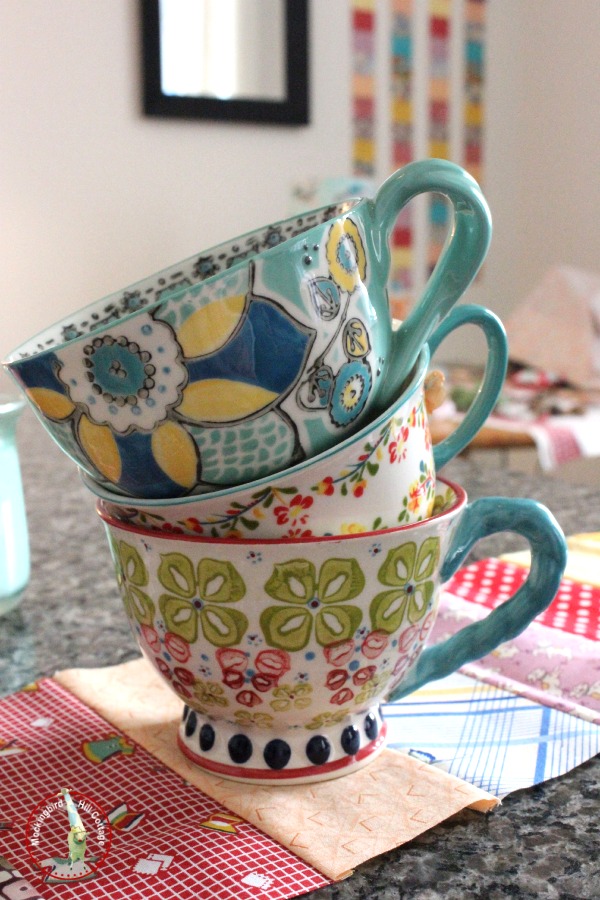 Say what?
Remember me saying I was going to go back to Anthropologie on Wednesday? Because it was in a pretty little shopping center where I could do some window shopping?
Ummm….these came home with me.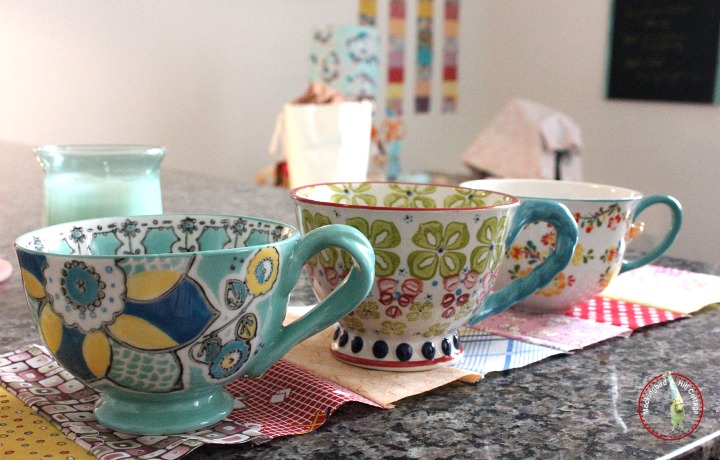 I couldn't help it. They're so pretty. And big, so they hold a lot of coffee or tea or…hot chocolate!
It all started out with me thinking I should get one more like the two cups I bought the other day. For those of you who didn't see the post, I'm talking about the one on the right. Anthropologie has carried that design for a long time and there weren't that many on display and I worried that they might stop carrying them. Can you blame me?
So I walked over to the display and grabbed one more. In aqua. With an aqua handle.
Then I saw more and more beautiful, heavy, wonderful-to-hold cups. I told myself that I would choose one more. Just one.
I went for the one in the middle. With an aqua handle.
But then, right before I was going to head to the checkout, I saw the one on the left. With an aqua handle. And aqua everywhere.
Oh my heavens.
You know the rest.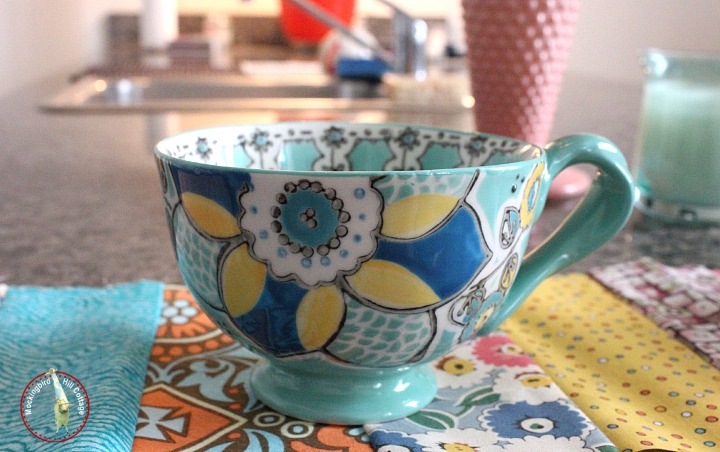 Not only are they pretty on the outside, but they're pretty on the inside. I am in love.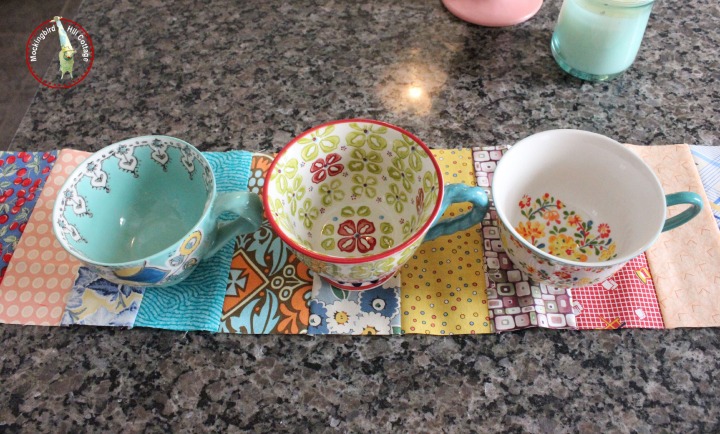 These are my current favorite things. I now have five of them. I have a plan for displaying them. We'll see how it works out.
I hardly ever buy anything new or spend money on what I would normally call an indulgence. Our budget is beyond tight. But…I've been away from my loved ones for nine weeks. It's been very hard to be separated from Don and Scout. So you know what? I'm giving myself a little present. I deserve it.
Everyone deserves a treat now and then.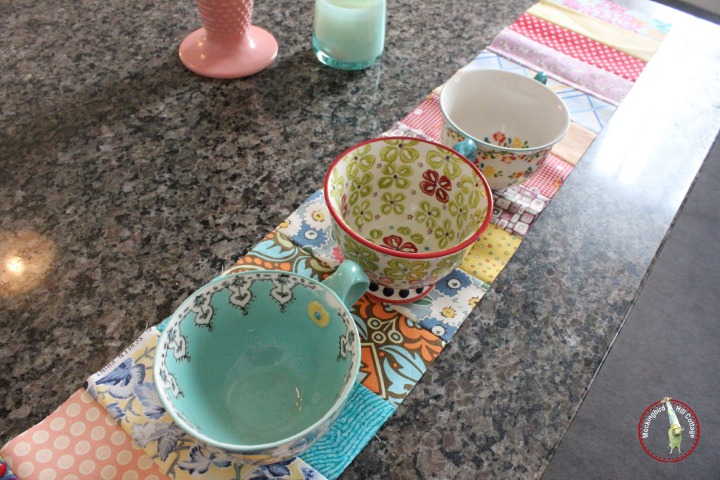 I think I shall start collecting these. I guess I already have.
Tonight is opening night. Tomorrow, I head home. I wrestled all week long with whether I should go home early or stay for the opening. I really shy away from parties now that I'm older. My partying days are long gone. But, I decided to stay. So today I'm going to start packing up my things, take a little walk, and say goodbye to the ducks (I sat in the sun for an hour or so yesterday and watched them. They were napping. It was wonderful.)
A heads up: tomorrow is my dad's 90th birthday. I'm going to write a little post about it and if you dear friends could come back tomorrow and leave a birthday message, I will print them out and send them to him. He doesn't read the blog any more, which makes me sad, but it's too much for him to remember every day. Anyway, is it a deal? Not today. Tomorrow. (I wasn't entirely clear about that on the post, so I edited it to include that info. Tomorrow.)
Thanks!
Happy Friday.