Saturday was Envisionfest Hartford, an all day long Festival promoting Downtown Hartford. There were venues all over town, with music, art, tours, crafts, a bicycle tour, just about anything you might imagine.
I'll be honest here and say my immediate thought was "Crap. There will be loud music coming from the Park all day long." The park is right across the street from the apartment. But, thankfully, I readjusted my attitude and read a bit about the festival on the website. I went over there around 11:00 specifically to see the kids from Breakdancing Shakespeare perform at Hartford Stage's tent. I ended up staying and exploring. Then I went to the matinee of La Dispute. Then I came back to the Festival. Here are some photos from the day: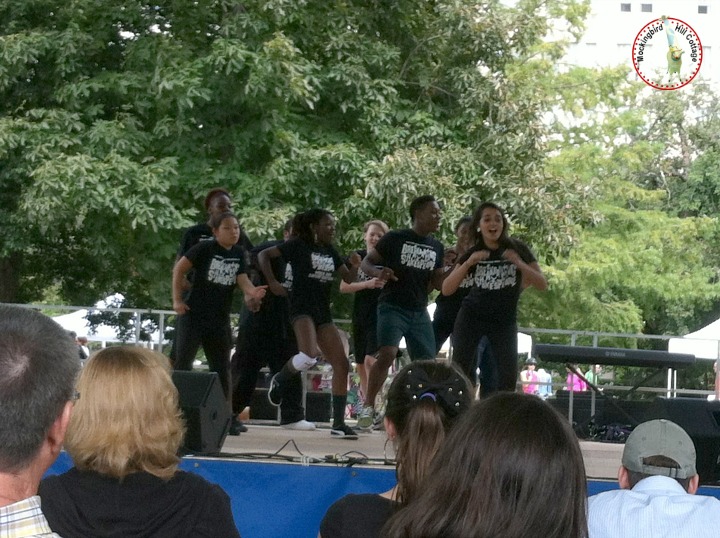 The cast of Breakdancing Shakespeare. This program, in conjunction with the Greater Hartford Arts Council Neighborhood Studios program, is a six-week long summer intensive that casts about twenty local teens in a summer apprenticeship. At the end of the intensive, the kids perform a play by Shakespeare with a 'modern hip-hop twist.' This year's production was Two Gentlemen of Verona. They were fantastic.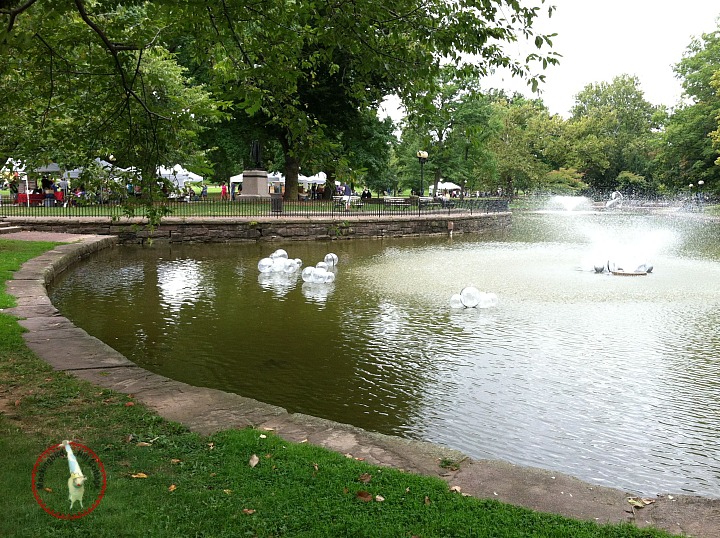 Someone blew up clear vinyl balls and created an installation in the pond.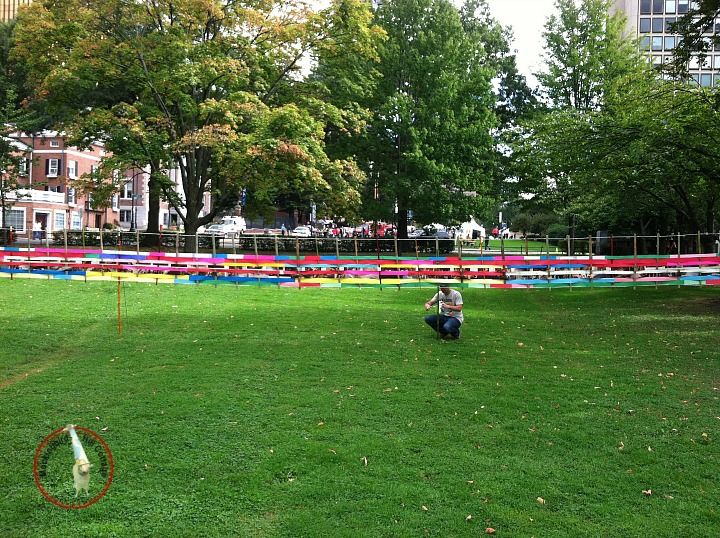 Another on-site installation. Multi-colored weaving. I wonder what it would be like to play badminton using this as a net?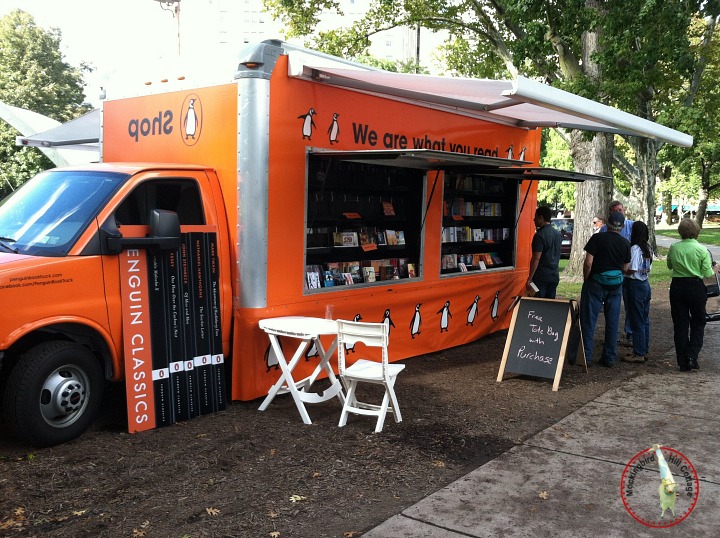 The Penguin Book Truck was in town. Needless to say, I hung out here for quite a long time. Isn't this the neatest idea? There are books on display on both sides of the truck. Oh lordy, I wanted to buy everything. But I didn't. I merely looked, sighed, and looked some more.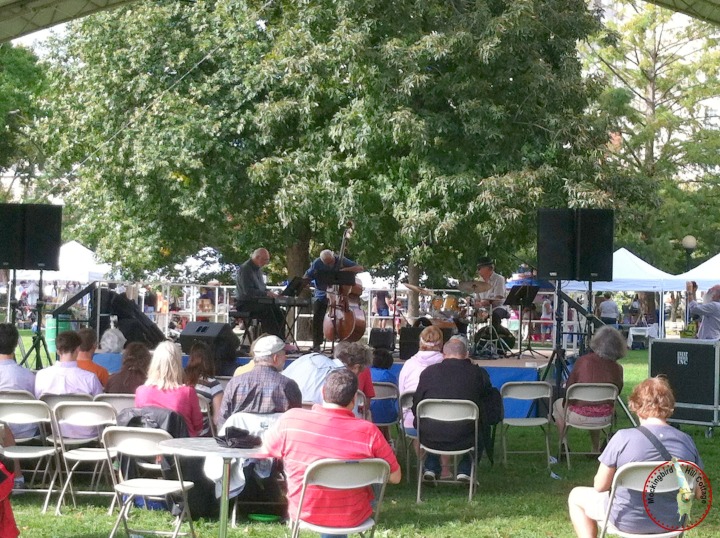 After the matinee, I came back to the park. This amazing jazz trio was performing in the Hartford Stage tent. "Take the A-Train." "S'Wonderful." I was in heaven. I learned later that they are also members of the Hartford Symphony. No wonder they were so good!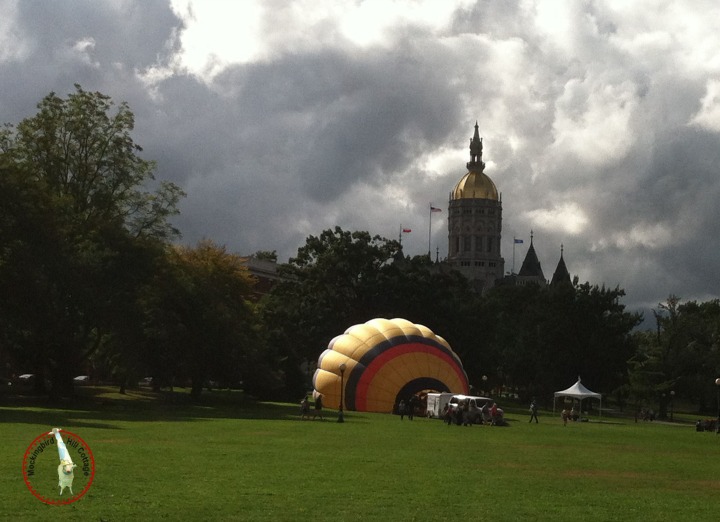 Another Moody Sky Day. A hot air balloon in the park with the Capitol Dome in the background.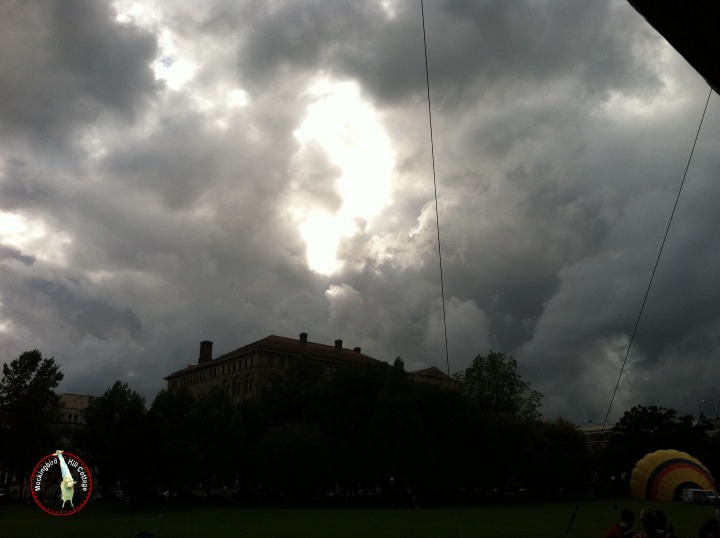 Nothing on the agenda today. Or tomorrow. Baseball, of course. Congratulations to my Red Sox for winning the American League East!
More than a wee bit homesick at this point. I don't have a lot to do this week, which culminates in opening night on Friday. I check in on the plays and stay in town so that I'm available if needed. Darko, the Artistic Director, is in NYC directing his first Broadway Musical, A Gentlemen's Guide to Murder, which originated right here at Hartford Stage last season. I'm so hoping it is a hit! One of my friends is in the cast. Darko just finished directing both the productions in the Rep and segued right into rehearsals for Gentlemen's Guide. I don't know how he does it.
Happy Sunday.