First up, the good news. After sweating it out all afternoon here in CT waiting to hear from Don, I was on the receiving end of some great news. The Sugar Maple is fine. The arborist didn't see any sign of disease.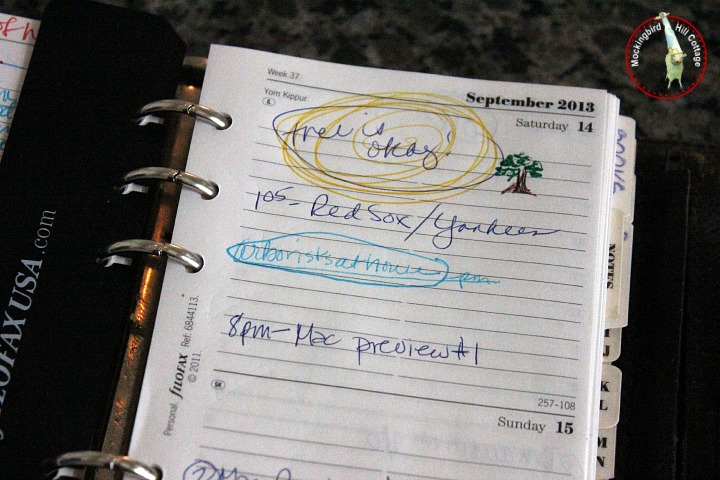 Yay!
He suggested some pruning is in order on that tree, the Catalpa (which sustained a bit of damage from the falling maple limb) and another maple that grows near the dog corral. And we have to have the dead hickory taken down, which I was already planning to do. But, the tree doesn't pose any threat to the house, which I also suspected was the case, since it leans away from the house.
I cannot tell you how happy we are. The arborist said the maple is between 120 and 150 years old. The house was built in 1891, which makes it 122 years old. I like to think that the people who built our cottage planted that tree. We feel very strongly that we are its current caretakers and that we are entrusted with its health and safety. So we will gladly have some pruning done – anything to keep our beloved maple thriving.
Don sent some iPhone photos of the Chicken Wire Fence Garden and the glorious morning glories. They're a bit blurry, but that's okay by me.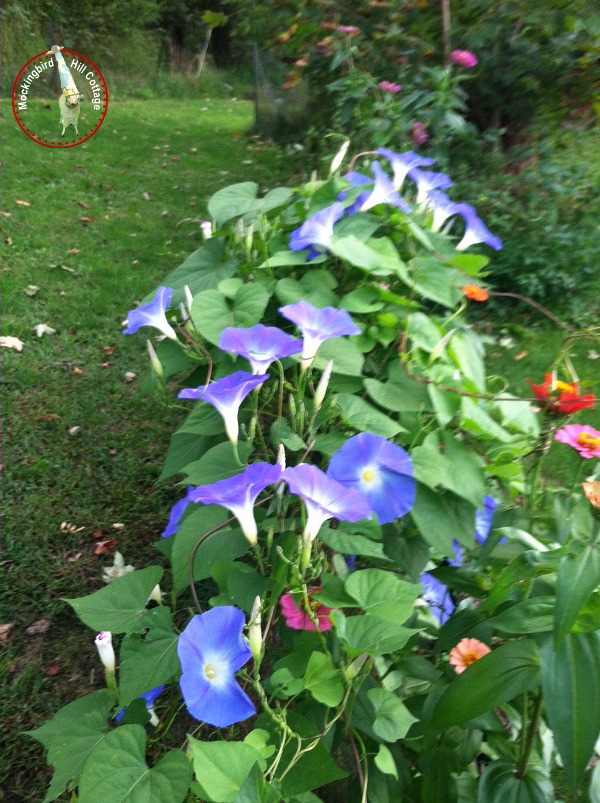 Don entitled this one "The gang's all here." How I wish I was there to see this! That's a lot of blooms!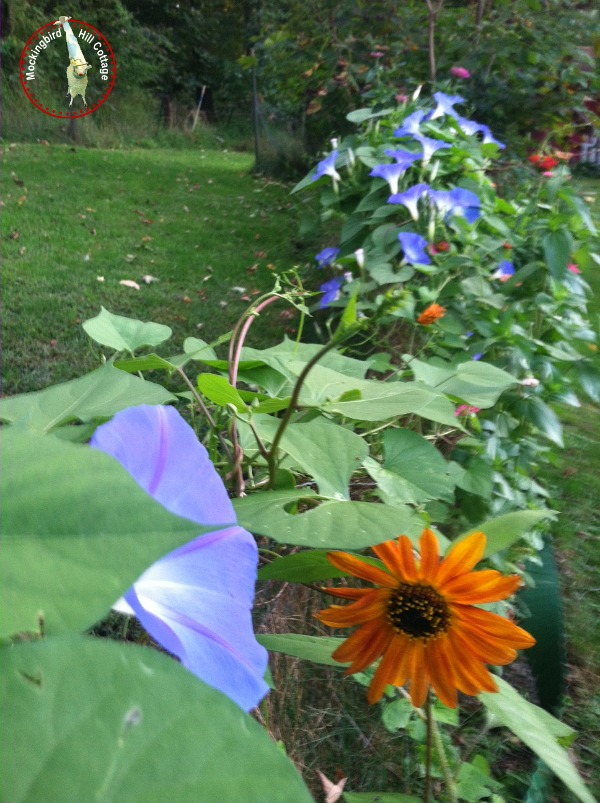 This one is "O Sole Mio" because the bloom in the foreground is off by itself. But do you notice who's hanging out with her? There's my one and only sunflower! Don didn't even notice it until I pointed it out to him. Isn't it beautiful?
Today I have to take notes at the matinee of Macbeth. Last night's preview went very well. Then the Red Sox vs. Yankees, and the Emmys. I'll be watching both at the same time. Edited to add: No I won't. The Emmys aren't until next week.
Happy Sunday.