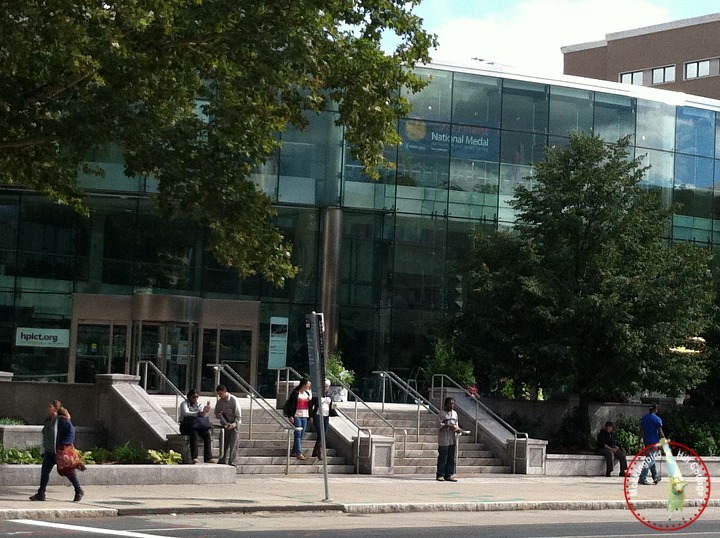 I took a long walk yesterday, which was my day off. I was doing my best to delay adding up all my deductions for our tax return (we always file an extension.) It's all very complicated, my coaching fees, my living expenses out of town, and now, ad income and Etsy income. Yikes. I don't like doing this kind of stuff. I'm not someone with a head for figures. I'm in the Arts, remember?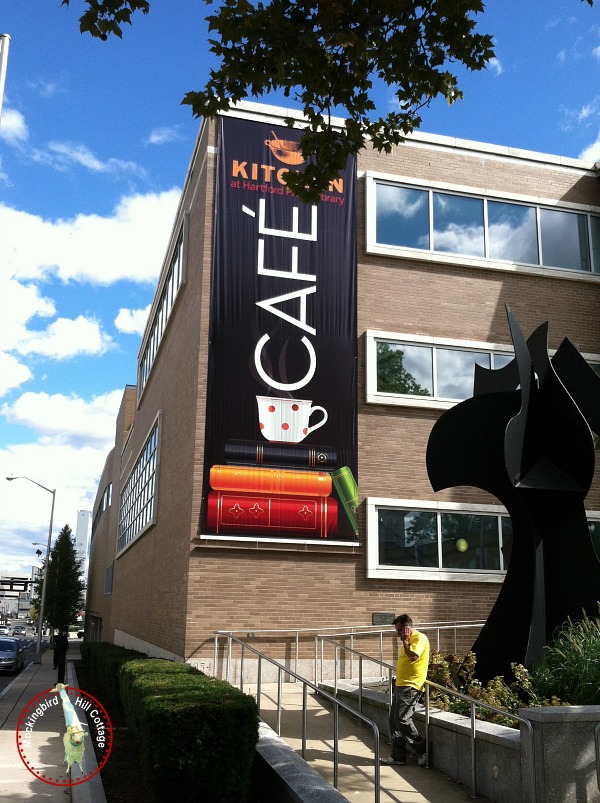 Anyway, I took lots and lots of iPhone photos which I'll share with you throughout the week. First stop? My favorite place in Hartford – the Hartford Public Library. Honestly, if I could work anywhere (besides the theater) I'd work here. It's my dream library; airy, full of windows and books and computers and research materials, with a café and art exhibits.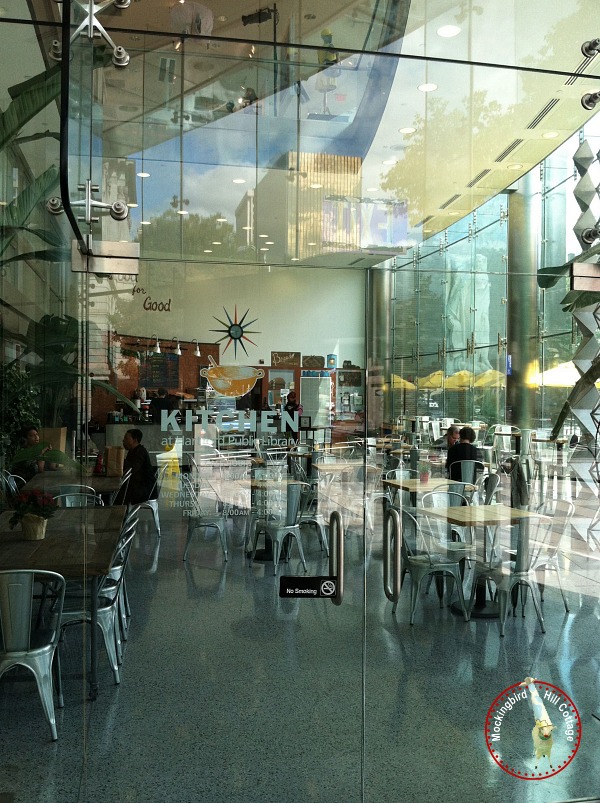 The café, called The Kitchen. Look at those very stylish chairs I see all over Blogland. This library is hip. I must grab a meal there this week.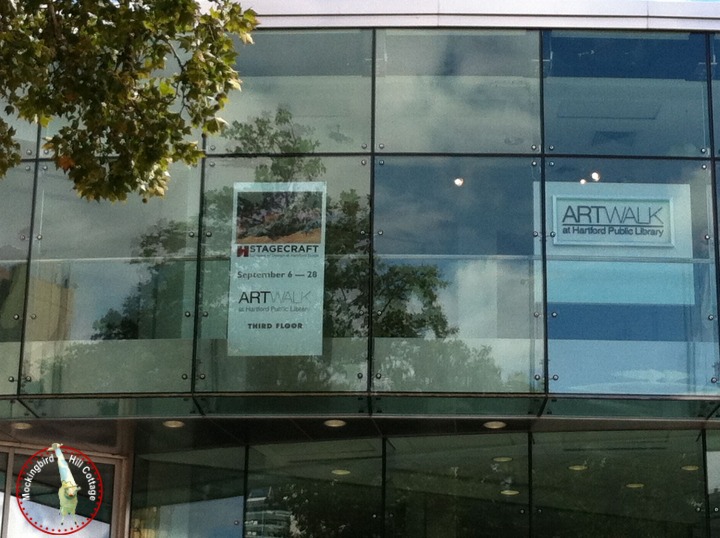 I didn't come to the library to check out a book. I came for this exhibit: Hartford Stage Stagecraft. It's the 50th anniversary of Hartford Stage and it's being celebrated all year long. It was founded by Jacques Cartier, who, as it happens, is a former colleague of mine. We were on the faculty of the School of Theater at Boston University. I worked with him for five years and coached several of his productions, both at BU and at the Huntington Theater. We had a little reunion last spring when he attended a performance of Twelfth Night.
This exhibit highlights some of the props, set designs and costume designs from the  past 50 years.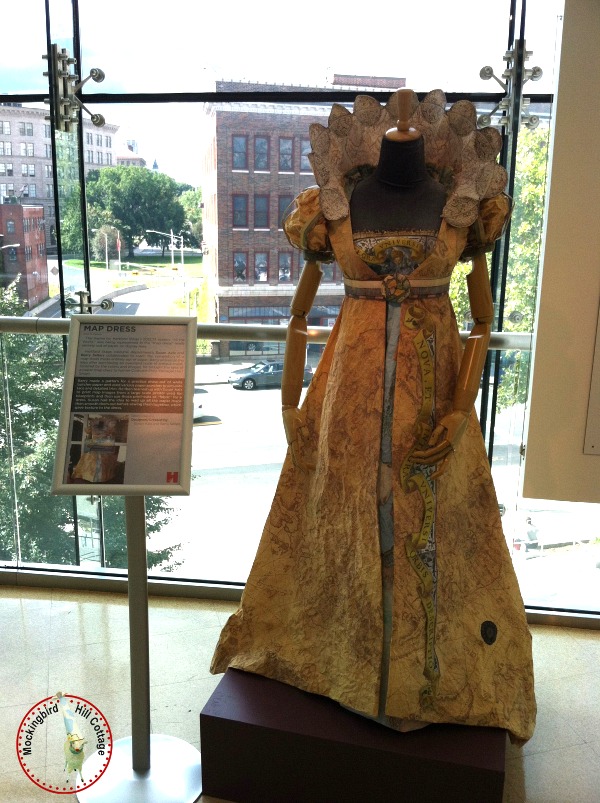 Beautiful dress, right? It's made out of paper. It's called The Map Dress. Here's the story behind it: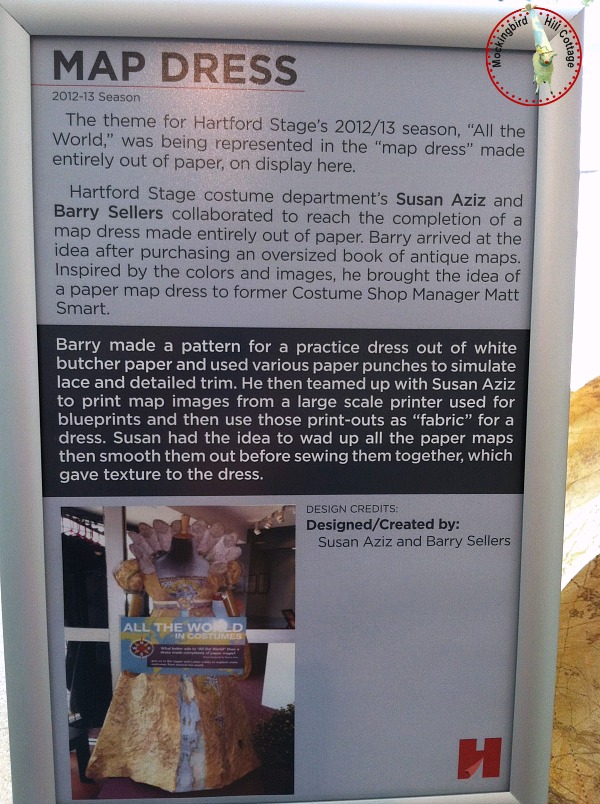 A close-up:
Stunning.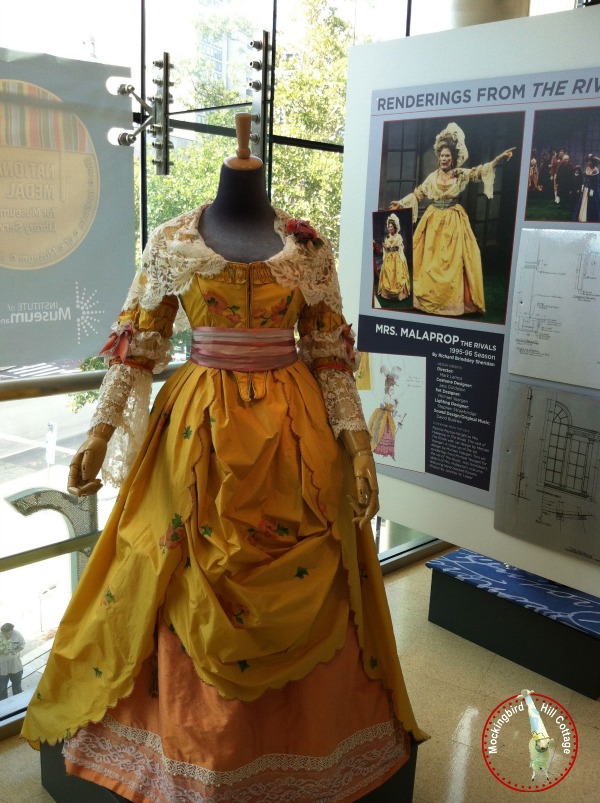 For the character of Mrs. Malaprop in The Rivals.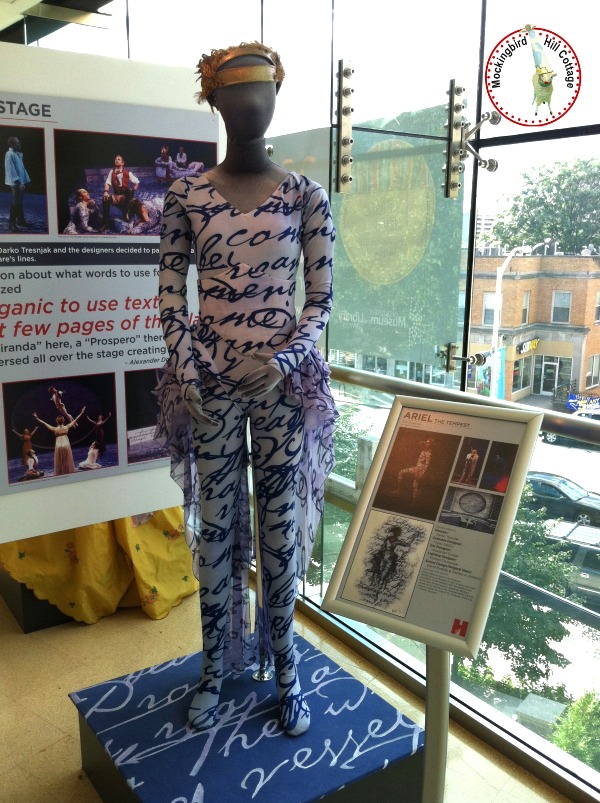 For Ariel in The Tempest, a production that I coached.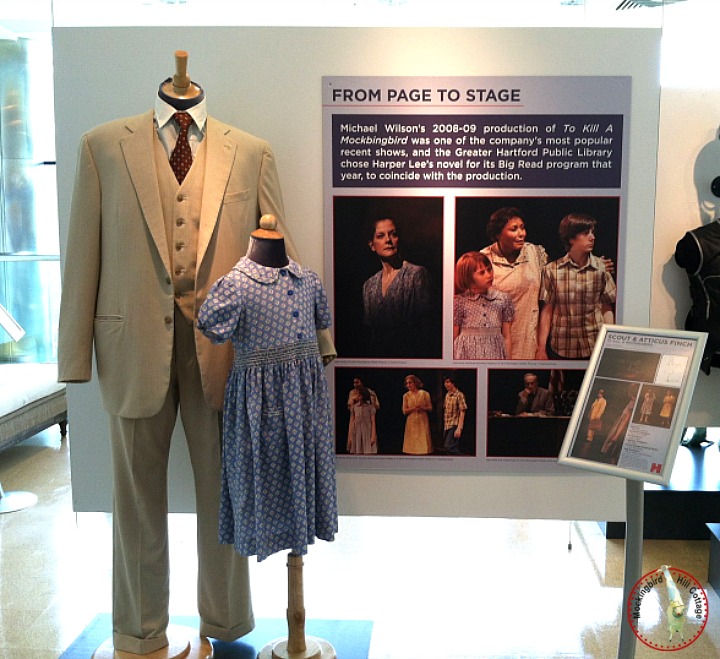 For Hartford Stage's production of To Kill a Mockingbird – costumes for Atticus and Scout. Be still my heart.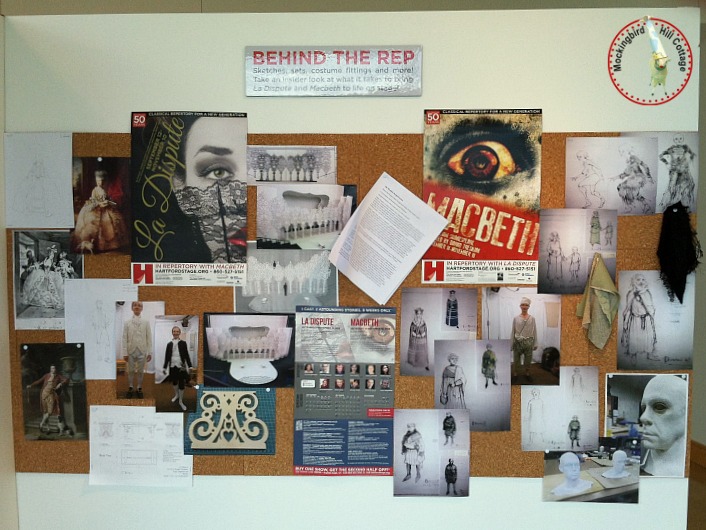 A display centering on the current productions in The Rep: Macbeth and La Dispute.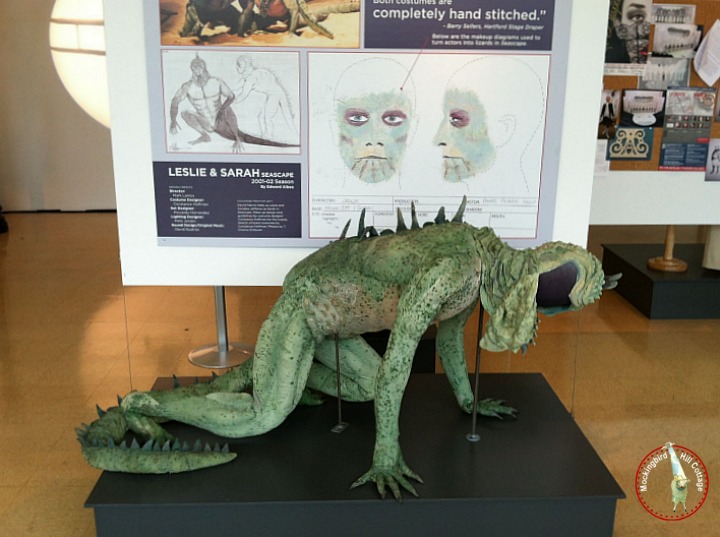 And a lizard costume for Edward Albee's Seascape.
This exhibition will be touring throughout the area during the course of this 50th Anniversary Season. If you live nearby, I think you'd find it fascinating. Even I, who have seen more costumes than I could ever begin to count, find this part of the creative process fascinating. I am in awe of costume designers and the people in the Costume Shop who bring those designs to life.
More from Hartford tomorrow.
The winner of a copy of The Returned, chosen, as always, by The Random Number Generator, is Donna from An Enchanted Cottage. Congratulations!
Happy Tuesday.