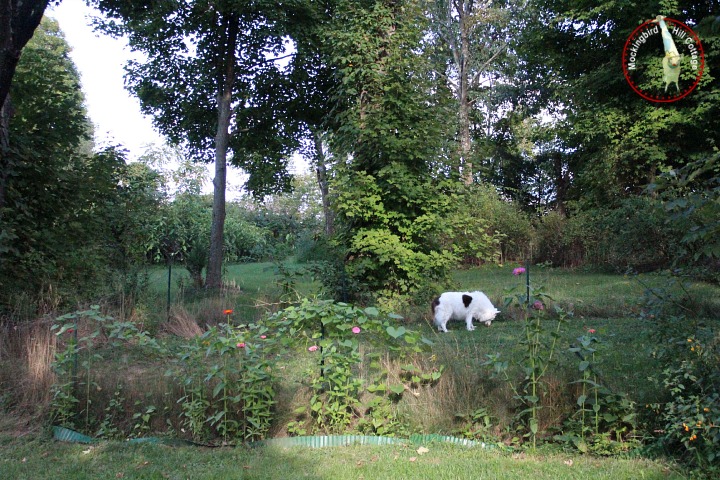 This little garden gives me enormous pleasure. I call it by various names; the garden next to the dog corral, the narrow garden, the zinnia garden, the chicken wire fence garden. It's just a little strip of soil that I carved out last year in order to grow some flowers from seed. This year the whole thing is rather late blooming. I think that's why I like it so much. When the rest of the gardens have declined and I'm thinking summer is over, along comes this little show-off.
The dog corral is made of chicken wire. It's about as basic as you can get. Planting these flowers along the fence line adds a casual, farm-like feel to the property. This year I added some morning glory seeds and there are buds all over the place, soon to be blooming. But not until I'm back in Hartford, I fear.
Don has instructions to get out his iPhone and take lots of pictures.
I also have a sunflower that will bloom soon. I planted a lot of sunflower seeds and only one came up.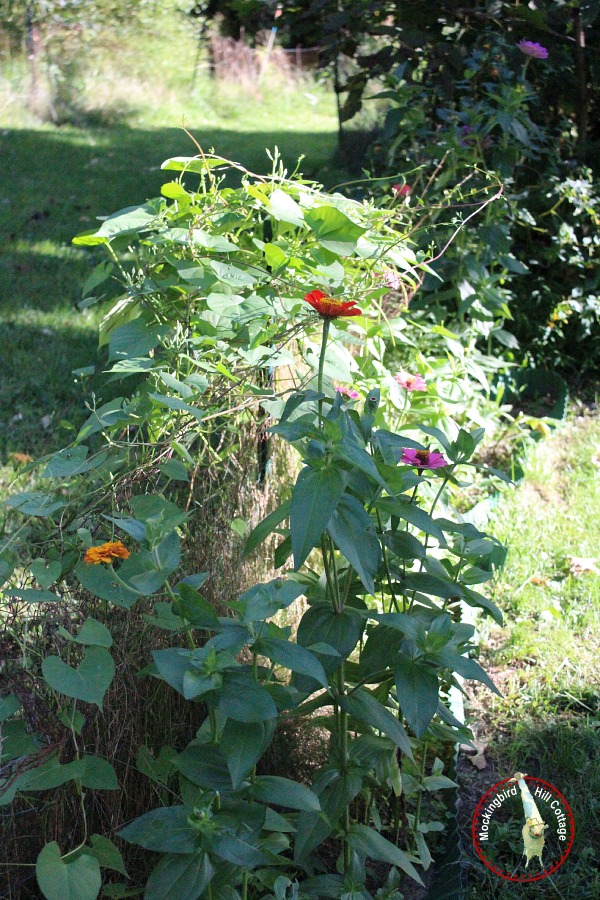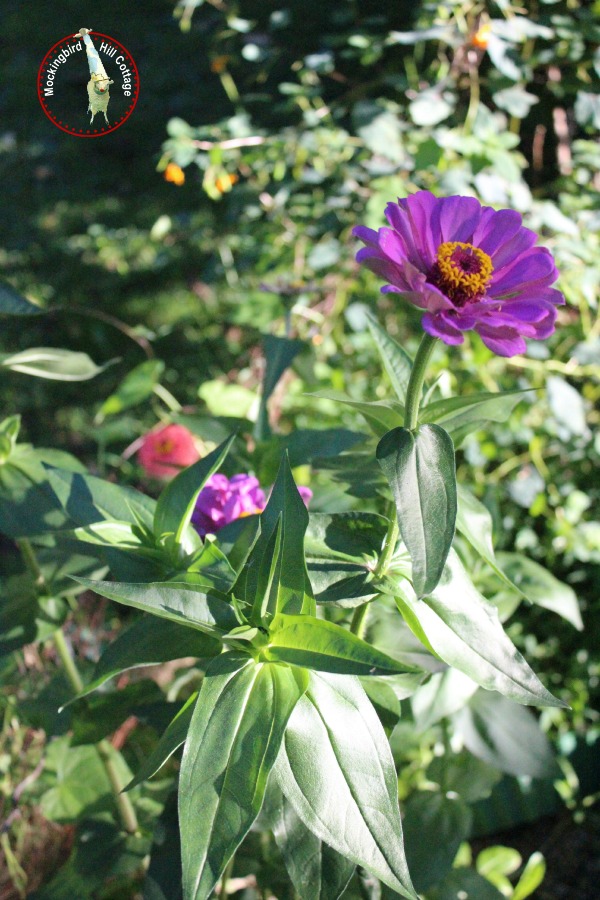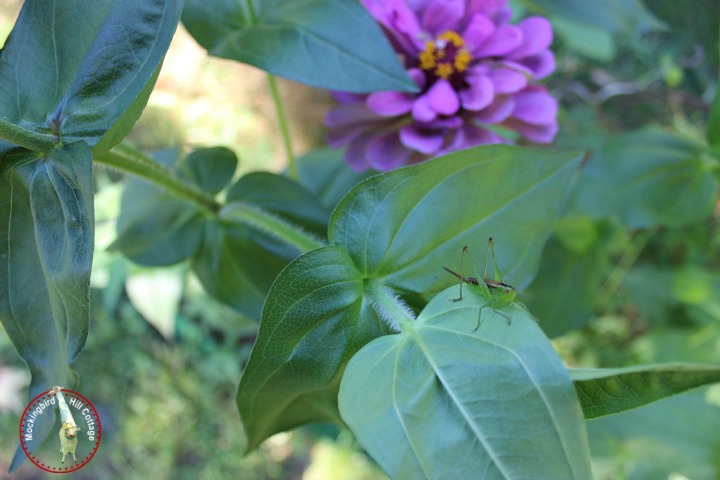 Hello, little guy.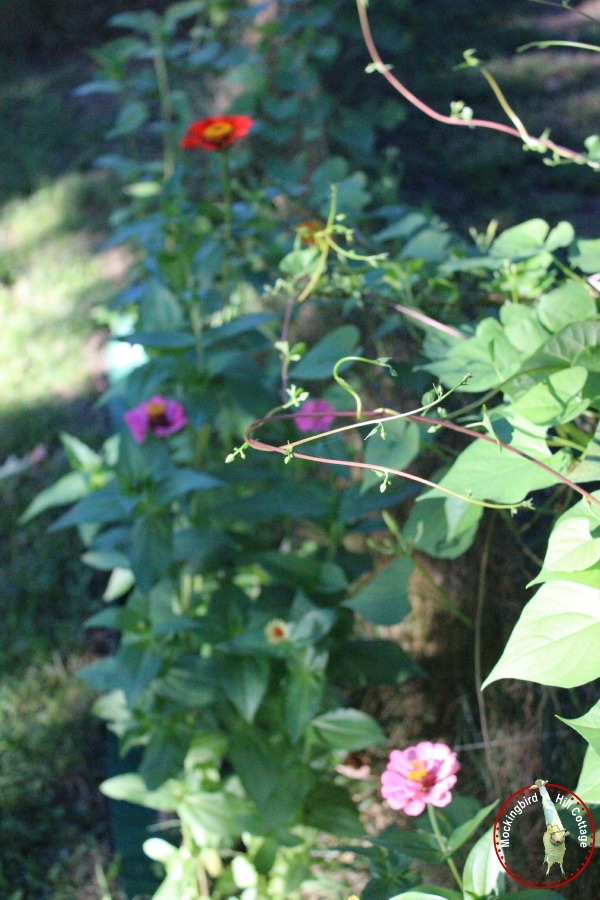 Next year I want to add more of these narrow beds next to the fence line. I dream of morning glories blooming all along the chicken wire fence. It would certainly add a lot of charm to Scoutie's dog corral, wouldn't it?
I like old-fashioned plants. Old-fashioned in the best way, of course. Lilac bushes, rose bushes, zinnias, morning glories, hollyhocks. I like gardens that look like they sprang up and went a wee bit crazy much more than carefully manicured spaces. I admire those gardens and love looking at them, but they're not me. I'm a cottage gal. And that means, for me, a bit of joyous abandon.
Scout and I spent the day together yesterday as Don had to go into the city for a little voice-over work for the American Experience/PBS program. By the way, we think it's going to air sometime in November. I'll keep you posted, of course. Anyway, it was a gorgeous day and my little girl and I had a lovely time. She doesn't eat right when I'm gone and I'm just now getting her back on track. But it's sort of pointless as I am returning to Hartford today and it will all go out the window. She was so happy yesterday when Don returned and all three of us were together. It breaks my heart to have to leave her again. It's too much for her, all this coming and going.
It's too much for me.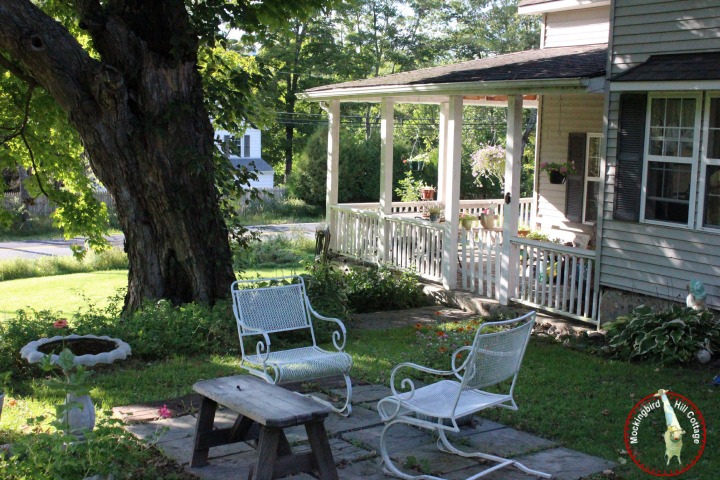 Goodbye little cottage and sweet family. It's back to work for me.
Three more weeks to go.
Happy Friday.