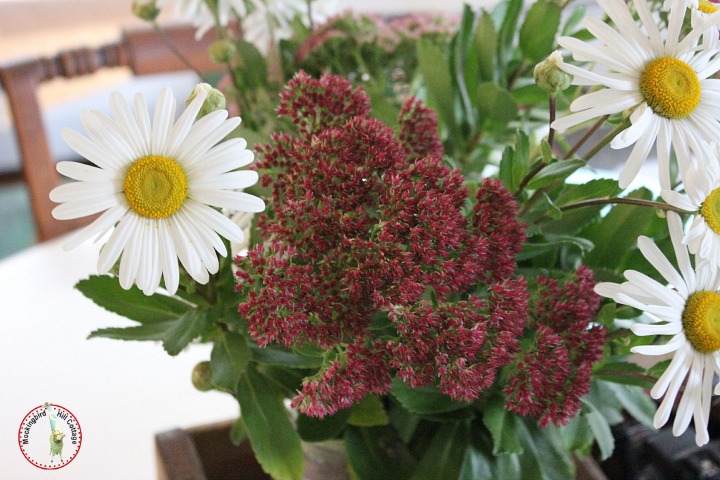 Well, those of you who subscribe via email or on a reader will get at least 3 posts today. (Sorry.) I updated about Scout's condition twice yesterday and now I'm writing the official Monday post. For those of you who haven't been able to stop by, Scout's surgery went well. She came home in the late afternoon. But by about 7:00 we were concerned about bleeding. We had been told by the doctor there would be some bleeding occurring because they were unable to tie up the area where they removed the tumor. I don't understand all of that, but she did bleed. That was okay, however, at one point she bled a lot and passed some clots. She was also agitated and wanted to drink water all of the time and she was breathing heavily. That was probably due to the anesthesia and the pain meds. But since she had not been out of surgery all that long, we spoke to the doctor on call and took Scout back to the hospital to spend the night. She needed to be watched and monitored by the staff.
Hopefully, we can bring her back home today. Poor baby. She's been through a lot.
Meanwhile, may I take a moment, and only a moment, to say how overwhelmed I am? I was home for a mere 3 minutes when I discovered that Scout was having serious problems and we had to rush her to the doctor's. On the way home, our car started sounded very noisy and when we pulled up our drive and got out to look, we saw that one end of the muffler had detached. Today we were supposed to get our car inspected. I'm thinking we would not pass that inspection. I'm crossing my fingers that it doesn't involve a lot of money because we don't have it. But we sure need a car. Oh, and we have to have the top of our chimney re-bricked, as well as re-flashed, if there is such a word, to the tune of $2000.00. Otherwise, the leaking will continue. On top of all of this, we have to have a big old dead tree taken down and all the trees pruned because of the damage to the maple and the catalpa. Lots more money.
Oh, and a good third of my garden was decimated when the maple limb fell. I have no idea what will come back and what has been damaged beyond repair. It's heartbreaking. And I can't get used to the maple without that beautiful limb.
Okay. Now you know what thoughts and worries are playing on an endless loop in my head. Thanks for letting me put that all down on virtual paper. Now I will turn it all over to the Universe/God/Divine Intelligence and trust that we will be provided for. (That isn't always easy, is it? It's a constant struggle for me.)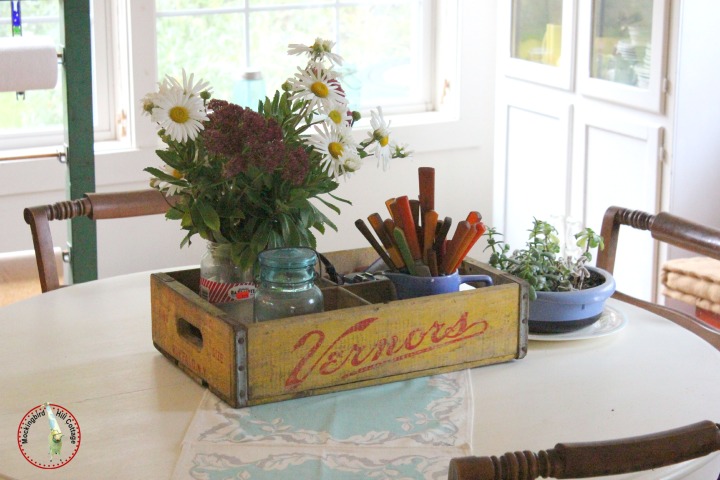 Those flowers are from our local farmer's market. Don bought them on Friday, posed for a picture holding the bouquet, and emailed it to me with a Happy Opening Night message. I really love them.
It's a foggy morning. I'm thinking about Scout and hope the bleeding has subsided. Thank you for all of your prayers and messages of support. You are the best.
Happy Monday.