Well.
I don't mind telling you it's been a little tough around here.
And I don't mean just lately.
You see, my parents keep coming and going and it drives me nuts.
First my dad went away for a long time starting last December. He wasn't even here for Christmas. (That's when I like to sniff our Christmas tree. I like that smell.) Then Mom went away and 'boarded' me at the Vets for two days. I hated it. When Mom picked me up she saw that I had been chewing on my leg. I did it because I felt scared and I didn't understand why I was there. So she told me she would never do that again. The next time she went away, I got to go along and stay in an apartment and walk in the park and see other dogs and ride in an elevator. That was fun!
Then Dad came back home for a while. Then he left again for some place called Prague. Dad and Mom were all excited about it, but I wasn't. Cause he was going away again. Then he came back. For a few weeks everything was cool, the pack was back together and I was happy.
Then Mom went away. For a long time. Then she came back and for about a month we were all back together. Yay! Then, you guessed it, Dad went away. Then – get this – he came back and we were all together for one day and Mom left again. This time she was gone a long time.
I don't like this stuff. I miss them. I want my mom and dad here all the time. Heck, I don't even like it when they leave for a few hours. We're a pack, darn it! Don't they understand that? Oh yeah, there's all sorts of "I'll be right back. I'm only going away because I have to."  "Mommy's working, honey."  "Daddy loves you, but he has to go away for a while." Blah, blah, blah.
That means nothing to me. If you love me, stay the heck home.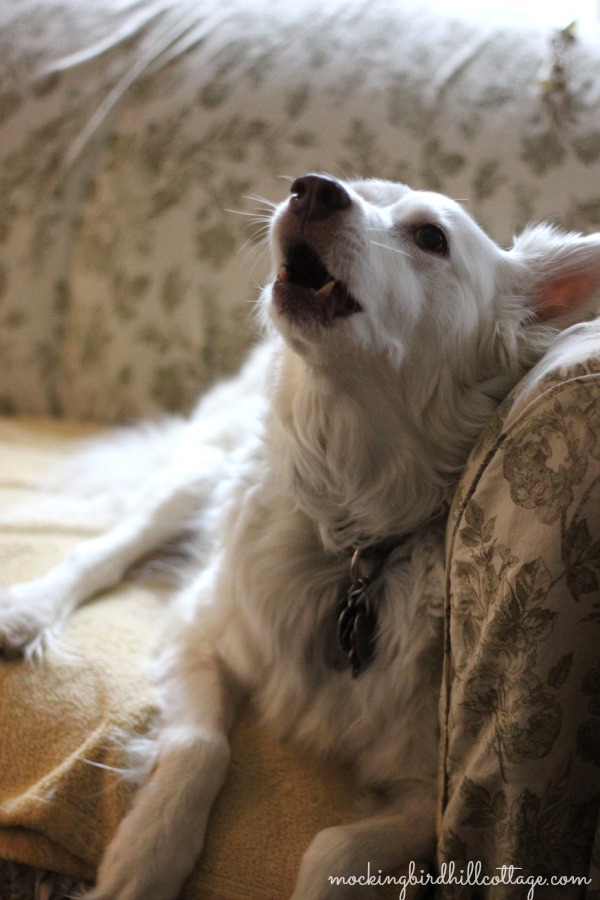 Then, to top it all off, my mom finally comes home, she walks in the door, I'm happy to see her, I walk over to her, she hugs me and suddenly she's shouting to my dad that something's wrong and we have to go see the doctor – now!
What the heck?
Then, there I am at the doctor's again, I'm poked and prodded and mom and dad are worried and the doctor says I have to have something done to me. And I'm staying at the Vet's in a cage (which I do not like – I had to do that last year when I had something called Lyme Disease) and I'm groggy and I can barely walk and they keep poking and prodding me. Mom and Dad finally come to get me and I'm home a few hours and suddenly they take me back to the doctor's where I spend the night. Again. Something about bleeding. Then the doctor gives me a pill that makes me feel totally out of it. For a long time. Then I'm home again.
So now, I'm the one coming and going. And Mom and Dad want me back home. Cause we're a pack.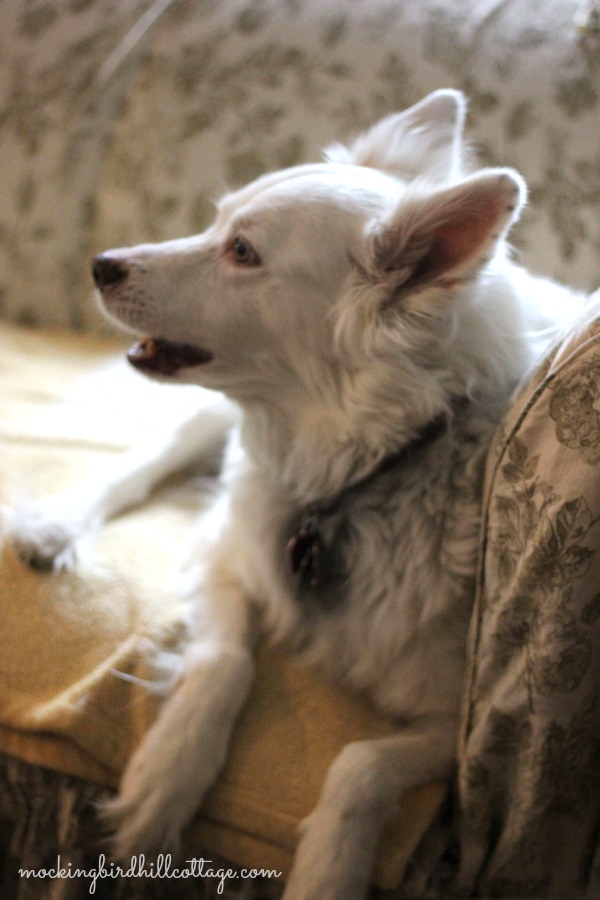 I didn't feel good for a long time.
Mom and Dad had to lift me to go down the stairs or in the car. I didn't want to eat. I was real thirsty and kept drinking water. I was breathing funny.
Mom gets worried, you know. She watches every move I make and talks to my Dad about me a lot. She called the doctor a few times to talk about me.
Dad tells her not to worry. But she does.
Oh, and my butt was shaved. Mom said I looked like a baboon. Thanks for nothing, Mom.
But I'm tough. I started feeling better last Wednesday. I started eating again and I was real hungry because I hadn't eaten in four days. I had a lot of catching up to do. I got to have my 'treats' again.
I'm barking again. I'm pouncing. I'm jumping up on the sofa. I'm in 'The Tunnel.' That makes Mom happy.
I'm cool.
But enough already. I think the three of us need to stay in the same place now.
Mom tells me that all of you were praying for me. She says I should thank you. So, thank you.
You are nice people. I like you.
You can come visit if you want to. I like attention. I like people.
Say hi to all my dog and cat friends out there.
I've got a message for them: Do your parents come and go like mine? Let's talk.
Now I'm going back to sleep.
Have a nice Thursday.
Scout