We took a walk late yesterday afternoon. After a week that started with 63 degree temperatures, all the snow had melted, save for a few mounds here and there. When we returned to the house it was about 5 pm. Don went out to the car around 6 to grab a present that he needed to wrap. A bit of time passed as we ate dinner and got ready to watch It's a Wonderful Life. Around 8 o'clock, Scout needed to go outside, so I opened the kitchen door to let her out and stood there for a minute, not believing my eyes. Somehow, in that little pocket of time, with no warning, snow had fallen and covered the ground. Light, fluffy, about half an inch or so.
I shouted to Don, "Don! Come Here!"
I wouldn't tell him why.
He arrived at the door, did a double take, and shouted "Snow!"
Then we cheered and hugged and said "It's a White Christmas!"
A wonderful Christmas Eve surprise.
We ran outside to take these pictures: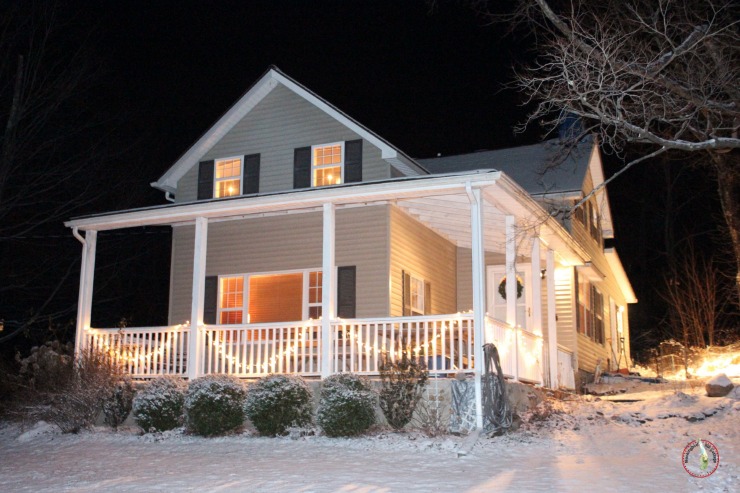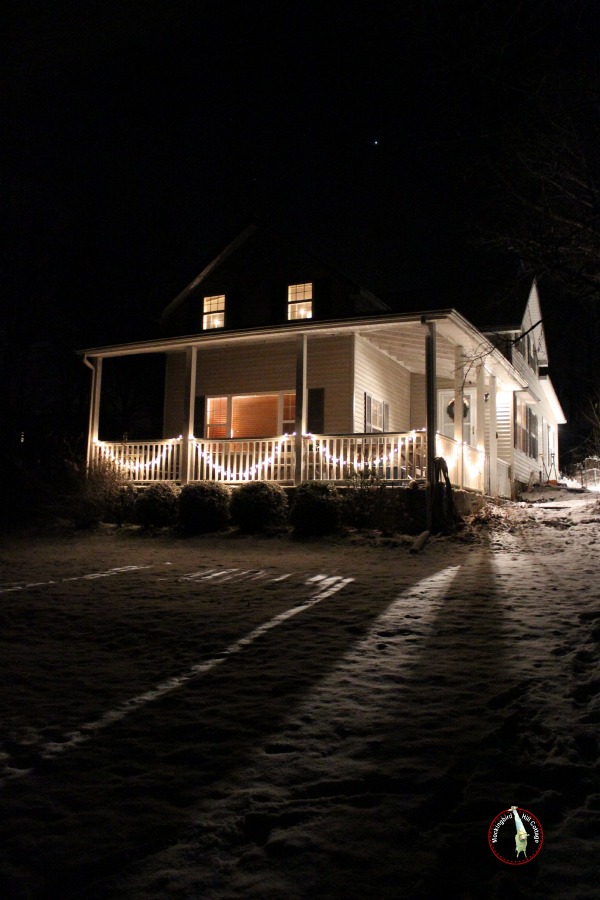 The perfect amount of snow. We have a White Christmas.
Your last Holiday Bokeh shot: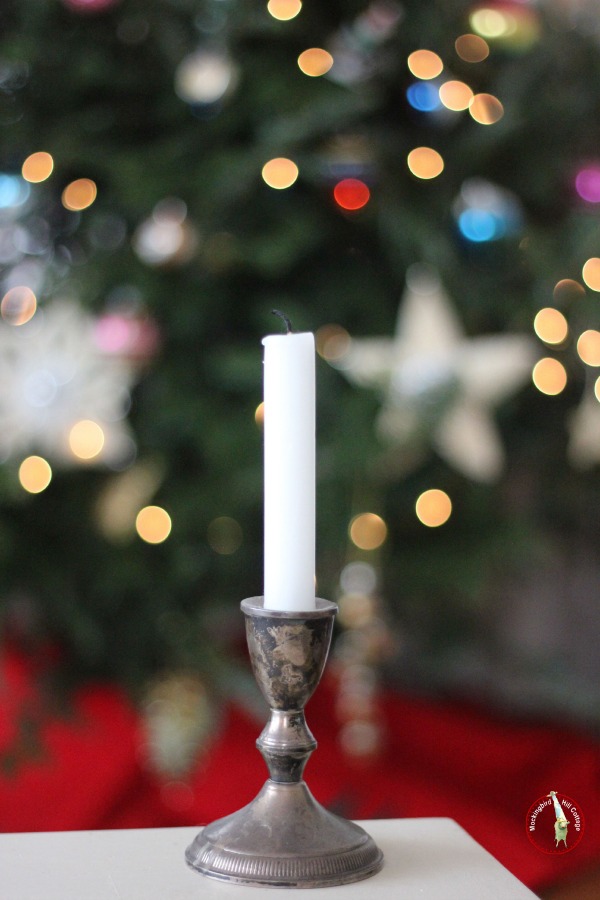 Merry Christmas to you and yours
from Claudia, Don and Scout