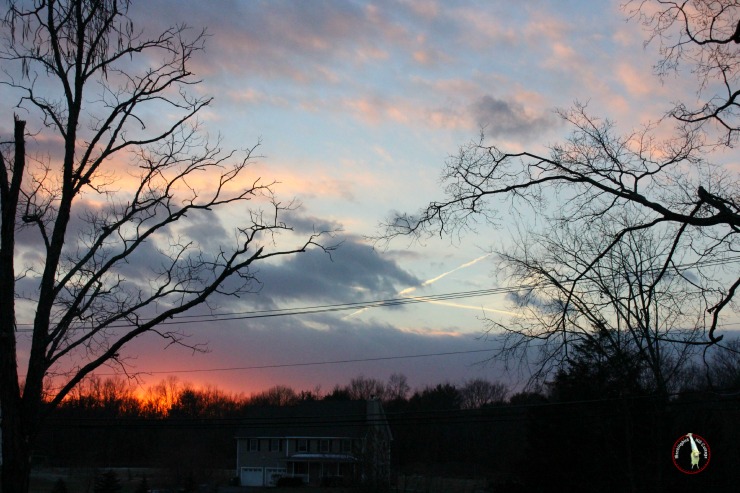 Another spectacular sunset, this time with jet trails as a bonus. Winter sunsets seem to be routinely stunning.
I'm still under the weather; nevertheless, I keep going like the Energizer Bunny. We had a meeting with a Navigator yesterday afternoon, who helped us load our always inconsistent from year-to-year income into the application necessary for Affordable Health Care. She was such a help. We made her laugh. (We like to make people laugh.) And she was funny. Don has been covered by his union for the last 6 months but that will end on December 31st. My minimal (just hospitalization) coverage will also end at the same time. So we have to find something that works for us and is something we can afford. Cross your fingers for us.
We also did some grocery shopping, stopped at the library, Don got a haircut (much shorter) and we made a run for dog food. Then, in the evening, we decorated the tree.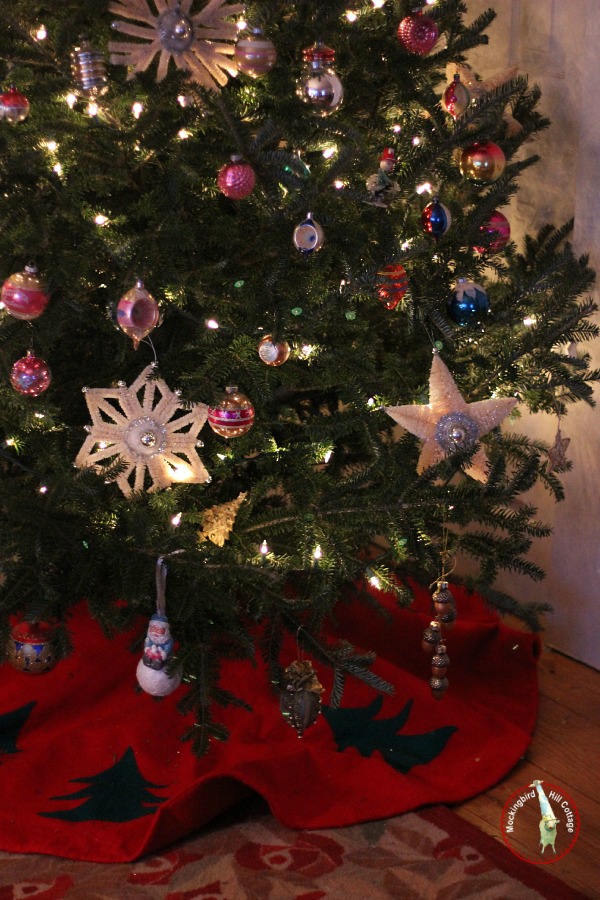 A little sneak peek. We have a gorgeous Noble Fir this year and its amazing scent fills our den. That has to be one of my favorite smells, along with a campfire. I used to routinely use a wonderful pine bubble bath that I bought at Wanamaker's in Philadelphia. This would have been in the eighties when I was going to graduate school. I can see the exact area of the store where it was on display. Eventually, I moved away and I never found the exact same thing again. I've used others, but that stuff was the best ever. I think it was from Switzerland. Wish I could remember the name!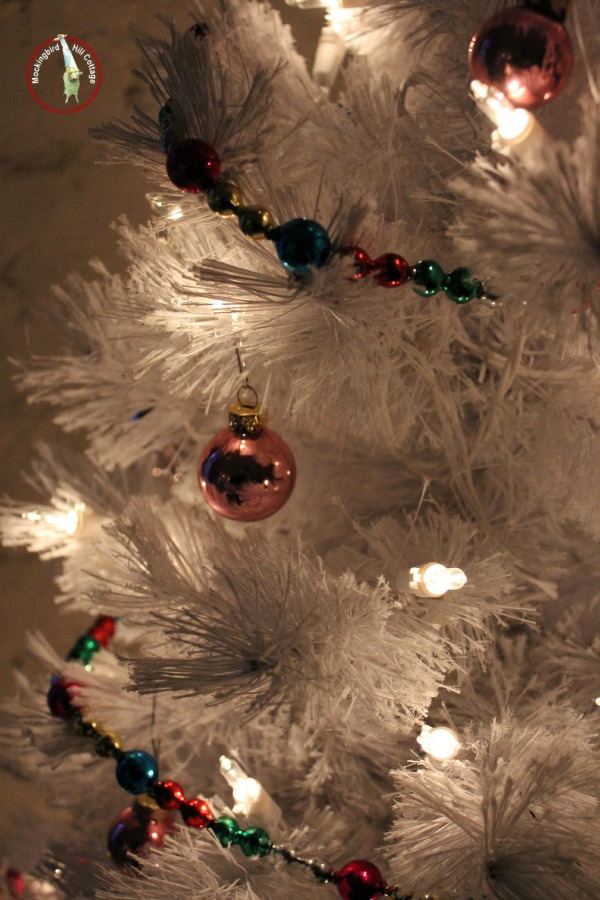 We're hunkered down here at the cottage. We're in for a big snowfall today and tomorrow. I've heard predictions of anywhere from 8 inches to a foot of snow. It was already snowing when I got up this morning at 7 am. The heaviest snow will be tonight and into tomorrow. The radio is playing classical music, we're drinking Peet's French Roast, Scout is snoozing on the sofa, the trees are lit, we don't have be anywhere (thankfully) and I need a day of rest.
Especially since tomorrow will be all about shoveling.
Happy Saturday.