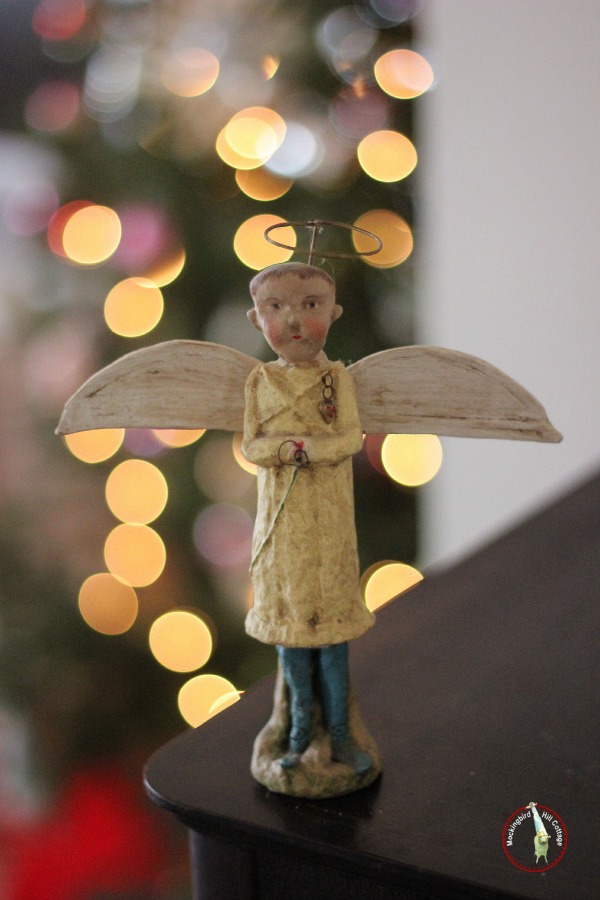 Angel bokeh. Maybe I should keep the tree up all year round and start a new blog called Bokeh. I won't do that of course, but I definitely have fallen in love with bokeh. Having a camera that allows me to play with this effect is such a gift! (Thank you Santa for last year's BIG present of my camera.) In fact, it's a year ago yesterday that I drove Don to the airport for his trip to San Diego and our Christmas apart from each other began. The next day I took the bus into Manhattan and bought the camera. I think we have a birthday to celebrate!
We had lots more snow yesterday. It fell all day long and added at least 5 more inches to the snow already on the ground. It's very pretty out there today, but true to form, I was a little irritated by more snow. And so it begins. The first snow? Love. After that? Not so much. We were housebound and I was a little restless. Part of that, I think, was a wee bit of depression that the renovation on the dollhouse is finished. I wasn't quite sure what to do with myself. But we shoveled (the temps are in the teens, so it was cold out there) and shoveled again. I'm just about finished with the latest Lee Child. I love Jack Reacher. And not Tom Cruise as Jack Reacher, but Jack Reacher as written and described by Lee Child, blonde, big, well over 6 ft. tall. Does that sound like Tom Cruise to you?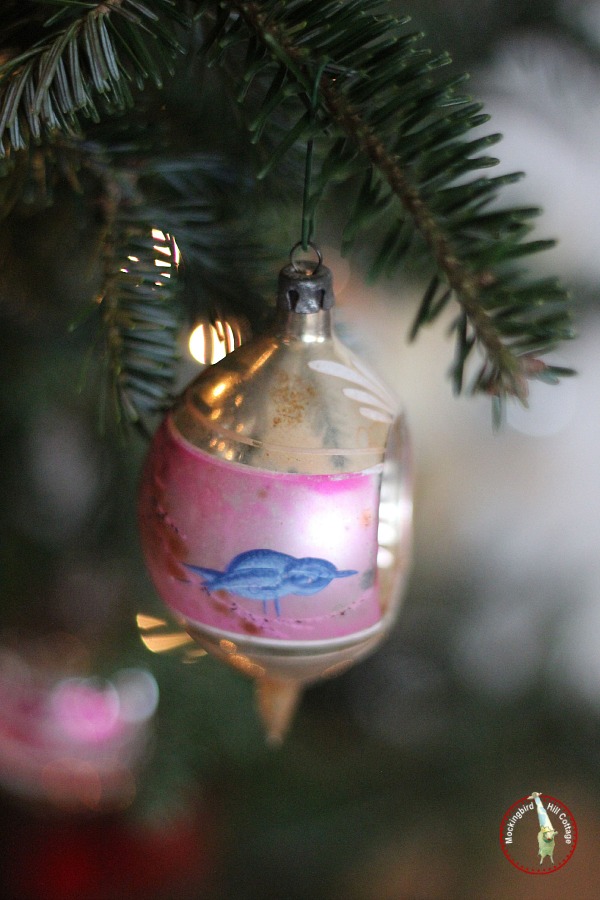 One of my favorite ornaments, with a sweet bluebird on each side. Isn't this lovely?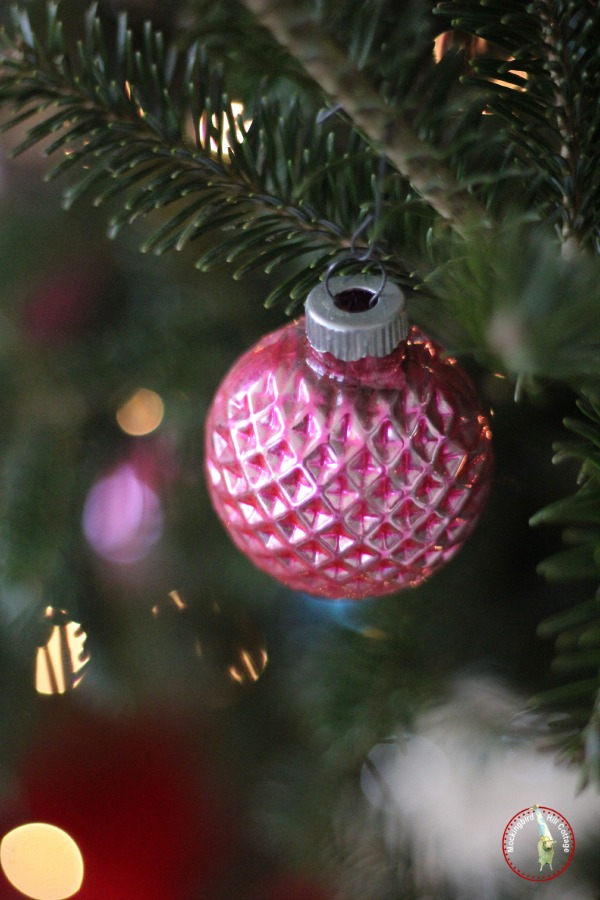 Another beauty. We have two of these.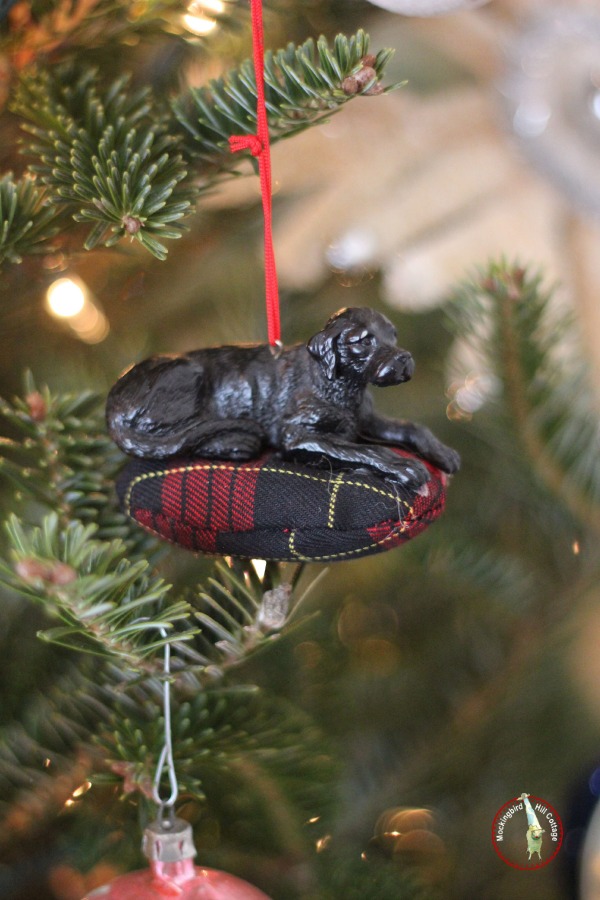 This is our Winston ornament, in honor of our first dog. We loved that boy so much. He was taken from us much too young, at the age of 8.  We miss him every day.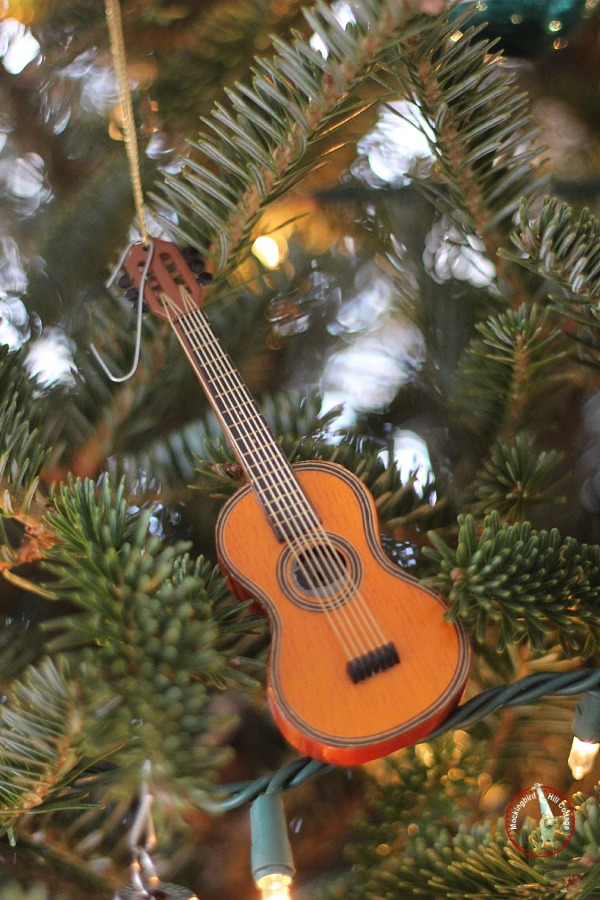 We don't have an ornament for Riley yet, but in the meantime, this guitar ornament I gave to Don years ago is our Riley ornament. Riley loved to hear his dad play the guitar. No matter what was going on, if Don brought out the guitar, Riley wagged his tail with happiness. Then he settled down on the floor to listen. That boy loved music. So did Winston.
My boys. I really miss them. I wish all three of my dogs were here right now and that we were all spending Christmas together. Nothing would make me happier.
Happy Wednesday.