A couple of years ago, Don came him home with this: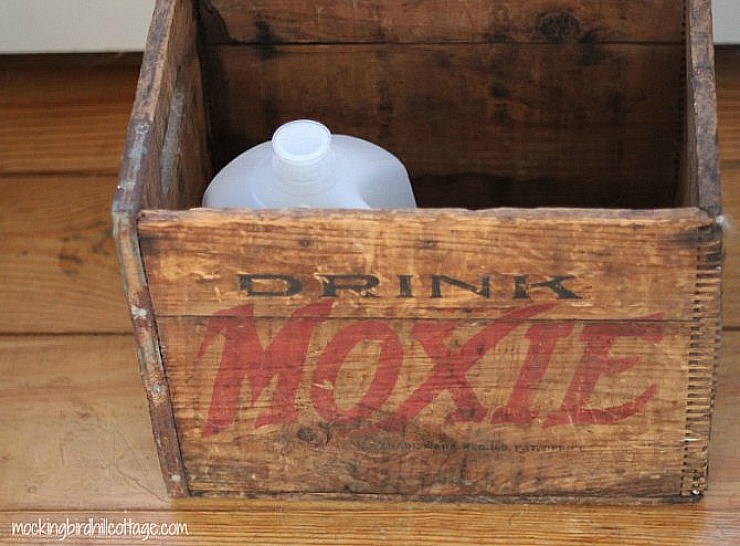 A wonderful old wooden crate advertising Moxie. We love graphics in this little cottage and it fit right in. It lives in the kitchen and holds Scout's distilled water, when we remember to buy it.
At the time, we wanted to learn more about Moxie, so we did the whole google thing. Moxie is a carbonated beverage that started out in 1876 as a patent medicine called Moxie Nerve Food. The claim was that it contained an extract from a South American plant and was effective against "paralysis, softening of the brain, nervousness and insomnia" Eventually, soda water was added to the formula and it became Beverage Moxie Nerve Food. It's fans included Calvin Coolidge, Ted Williams and E. B. White. As a result of a big advertising campaign, the word 'moxie,' meaning courage, daring or spirit, eventually entered American speech. A word I love, by the way. (All information is from Wikipedia.)
Moxie is still produced today.
So. The other day when I was looking for my soda crate, I found a tiny shop that had some lovely vintage items and what did I see?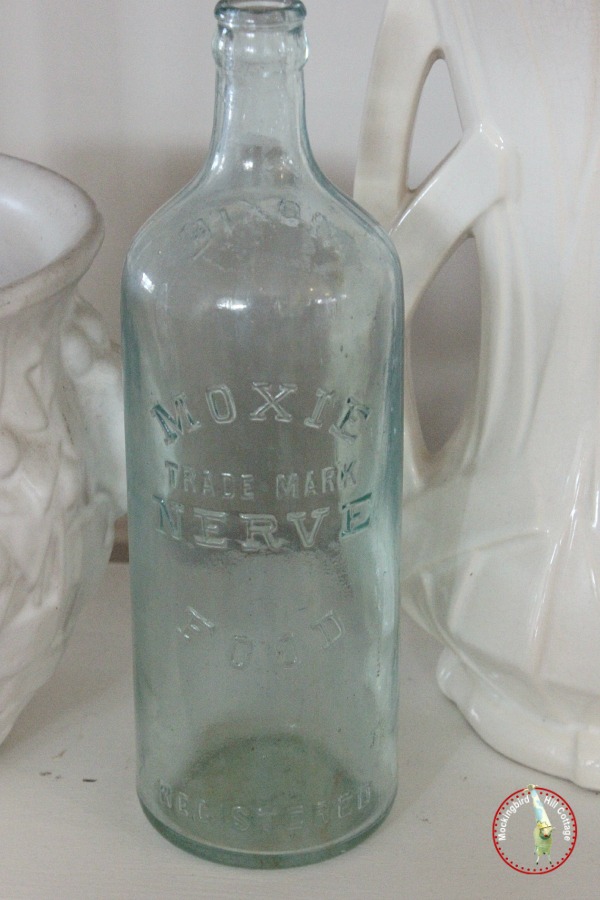 A Moxie Nerve Food bottle. It's very old and quite tall. I've never seen one before.
Do I even need to mention that initially, it was the color that drew me in? Of course I don't.
But I quickly realized I'd hit the jackpot.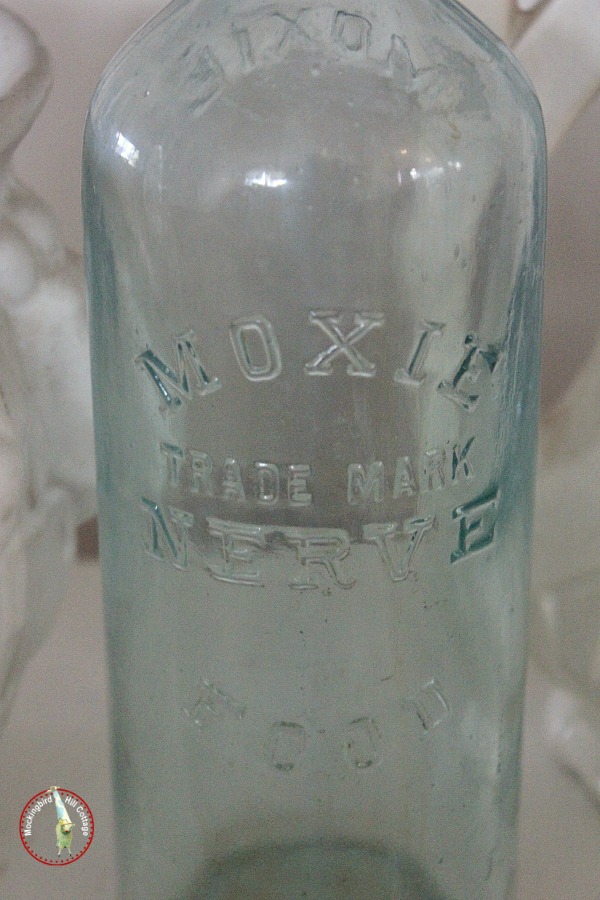 Oh my goodness. I knew I had to get it. When would I ever see one of these again?
And the color!
So I brought it home and Don, of course, loved it and now it is on display on the shelf under the dollhouse.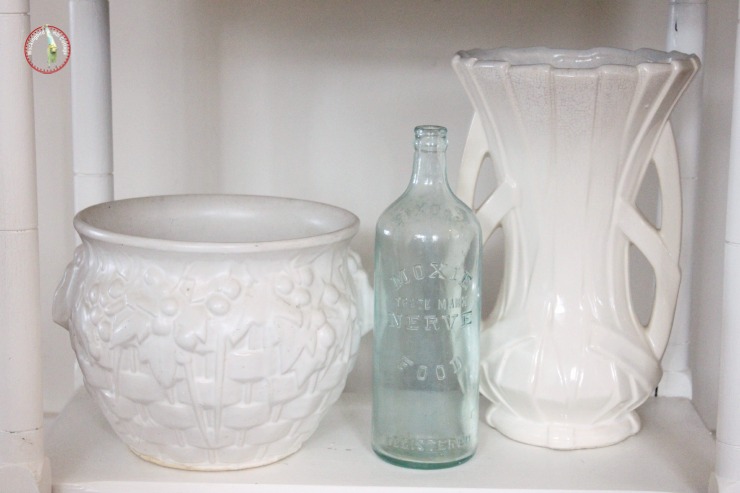 I could use some nerve food.
And, really, couldn't we all?
Anyway, I love serendipitous experiences like this one. Pressed for time and on my way to buy a soda crate, I quickly detour into a little shop and bam! I discover the Moxie bottle.
Excuse me, the Moxie Nerve Food bottle.
Gosh, I really love this little find.
Happy Monday.