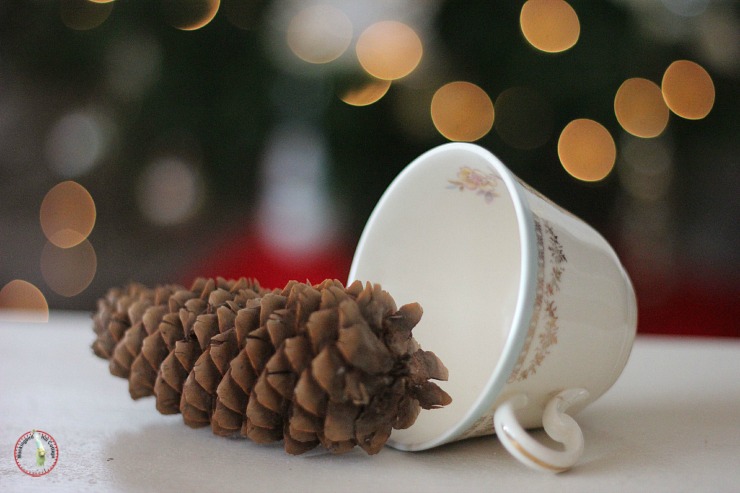 Your Bokeh shot for today. The word bokeh, by the way, comes from a Japanese word. Some of you were wondering about that.
Question: How do I decorate for the holidays in a very small cottage?
Answer: More and more sparingly.
Last year, when Don had to be away at Christmas, I made the decision to decorate sparingly. No large fir in the den because I would have to take it down and carry it out of here all by myself. So I used our little 2 foot white tree in the living room, hung a few bottle brush ornaments and wreaths and that was it. I'm not counting the wreath on the door and the outdoor lights, which are always part of our Christmas.
It worked. It was lovely and festive and peaceful.
I found it very liberating.
I have a lot of Christmas ornaments and decorations. A lot: three big tubs full. I stopped feeling that I had to use every single one of them several years ago. But last year was revelatory. Spare is now my middle name.
We have a small cottage. I like color. I collect pottery and books and all things vintage and it's all on display because we don't have an attic or a basement in which to store those things I might want to shuffle out of the rotation. Besides, I like to see the things I love and collect. I don't want them stored away. All that is to say there is a lot of visual stimulation around this place on a daily basis. There's lots to see. There's lots of color. I'm very careful about how I display things because it's important for the eye to have some place to rest. So vignettes (a word I am more than a little tired of) are at a minimum.
Christmas = even more visual stimulation. Therefore, in my humble opinion, in order for it to be powerful, striking and yes, there's that word again, peaceful, spare and simple is the way to go.
No themes. It's Christmas; that's theme enough. No new design every year. That costs money.
We don't need a new look every year. We need our look, our traditions.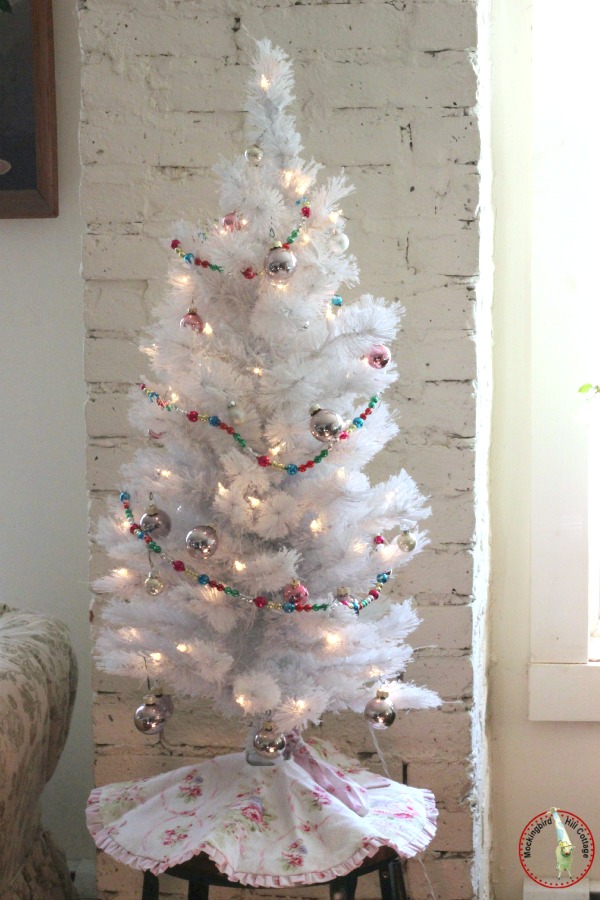 This is the little tree I bought several years ago at Michael's. (I think I have to rearrange some of those ornaments!) Anyway, it's pretty, it's simple, and it works with the look of the living room. I love the way it looks at night.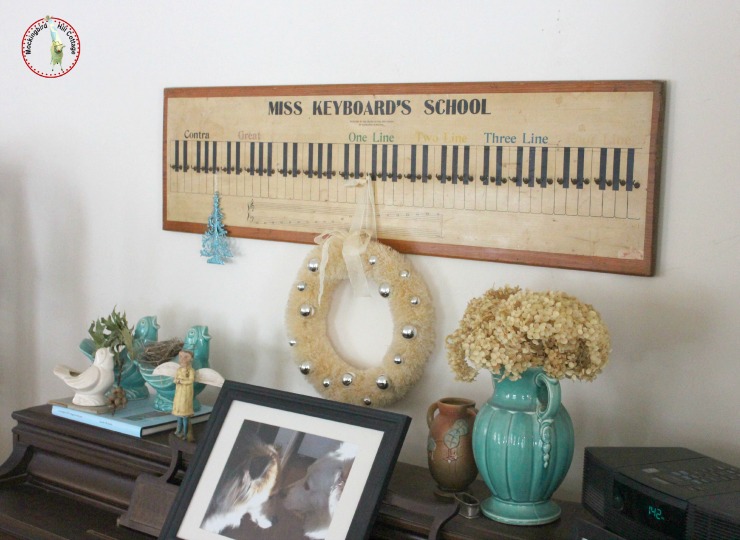 I have four of these bottlebrush wreaths and I love them, but this year, for the first time, I'm only using two of them. One hangs above the piano, along with an aqua colored glittery tree.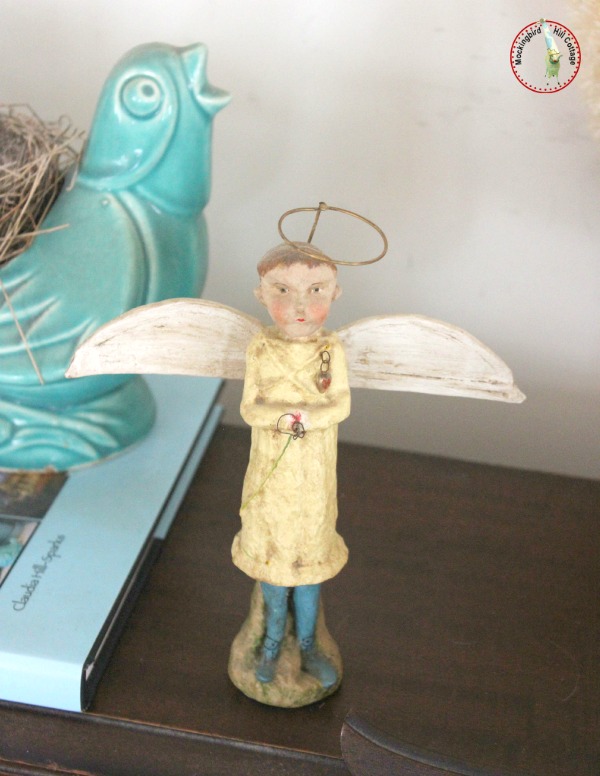 I bought this Debbee Thibault angel many years ago but it had been stashed away in a drawer. Why, I don't know. I rediscovered her the other day and thought she would be the perfect simple touch for the piano.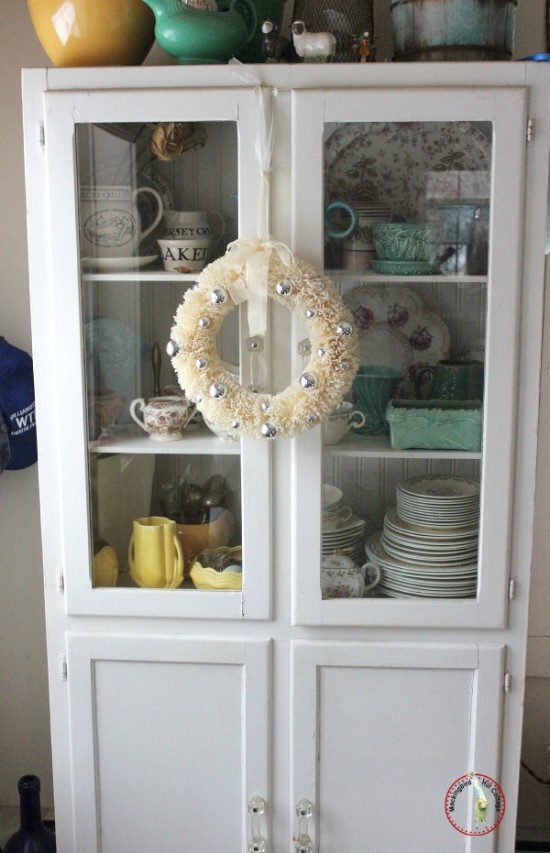 The other bottle brush wreath is on the china cabinet in the kitchen.
That's it for the living room and kitchen (which are, for all intents and purposes, one big room.) Except for the snow globe, which I've already shown you. It's on display on the blue bench.
In the den?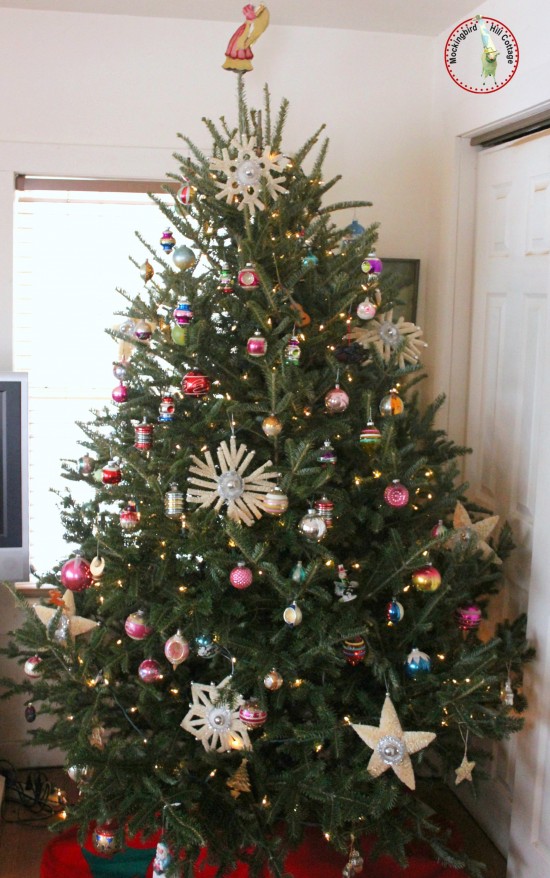 Our noble fir. It's decorated with lots of vintage Shiny Brites, some ornaments from my childhood, and my favorite bottlebrush ornaments. I made the tree skirt when we were living in San Diego.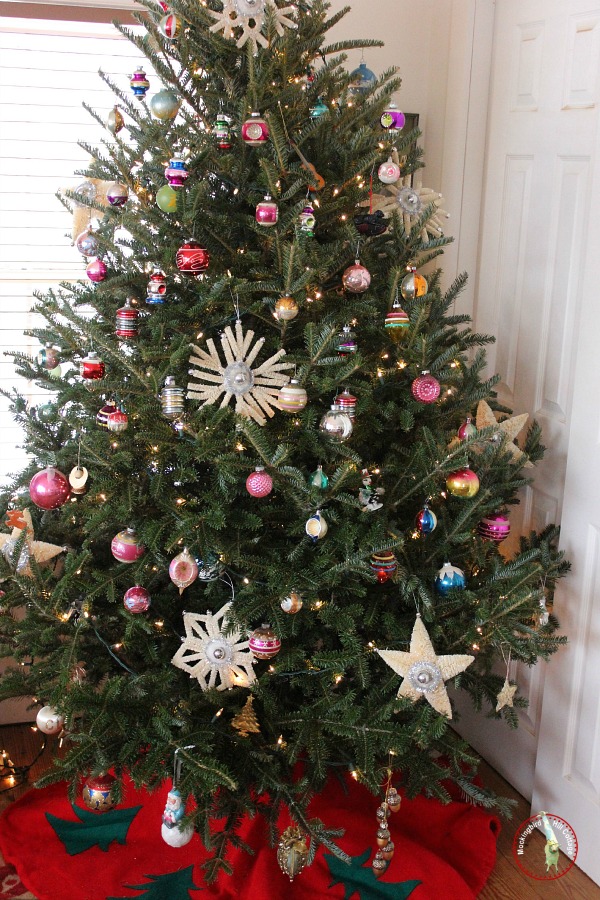 Getting the whole tree in a shot requires some minor gymnastics – the den is a small room. We always buy a real tree because we love the scent of a fir tree. We love the imperfections of a real tree. Every tree we buy always becomes 'the perfect tree' not because of perfect lines or perfect height, but because it has its own personality. This one turned out to be wider at the bottom than we had planned for – a delightful surprise. With a real tree, every year's tree is a surprise. I like that.
The tree, by the way, is the only decoration we spent any money on. Everything else we had on hand.
That's the only decoration in the den. Quite frankly, that's all that needs to be there. It's statement enough.
That's it, my friends. No decorations in the bedrooms or bathrooms or even on the stairway. I've wrapped the railing before with a faux fir garland, but this year? No.
Simple. Spare. And for us, more meaningful.
I leave you with a shot of yesterday's snow.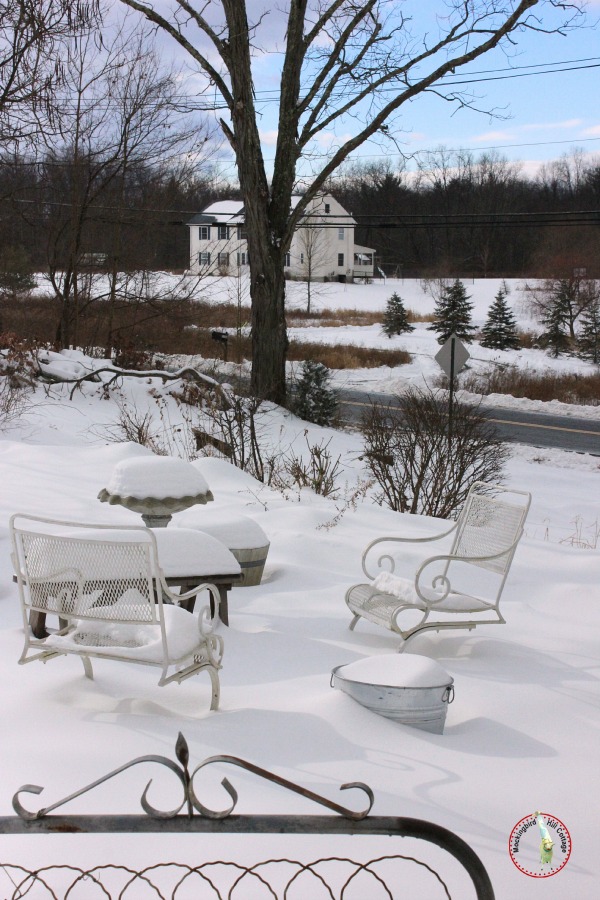 The amazing Peter O'Toole has left us. He just may be my favorite actor. I'll miss your incandescent presence here on earth, Mr. O'Toole. Thank you for sharing your brilliant talent with us. Rest in Peace.
It's time to watch My Favorite Year again.
Happy Monday.