We never made it to Philomena yesterday. It turned out there wasn't a matinee. But the day was lovely and slow paced, with both Don and I reading our books of choice, classical guitar music playing on our record player (yes, on vinyl!) and Scout snoozing at our feet. The day looked like it could stretch in that direction indefinitely, when Don suddenly suggested we go for a ride; the idea fueled, in part, because he needed new guitar strings.
I thought Dame Scout, who gets bored very easily on these winter days, should come along. That girl loves to ride in the car.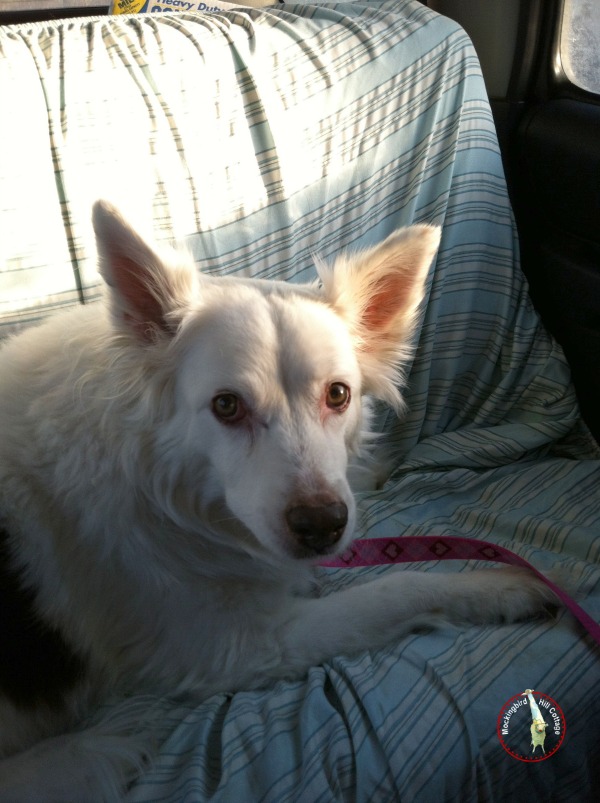 She stands up most of the way, panting and looking out the window, a big old grin on her face. A ride in the car, whether for two miles or, in this case, lots of miles that spanned the Hudson River and back again, is one of her very favorite things to do.
We cover the back seat with an old sheet because Scout's hair gets on everything, quickly covering the whole surface. This was taken when we made a stop for some food.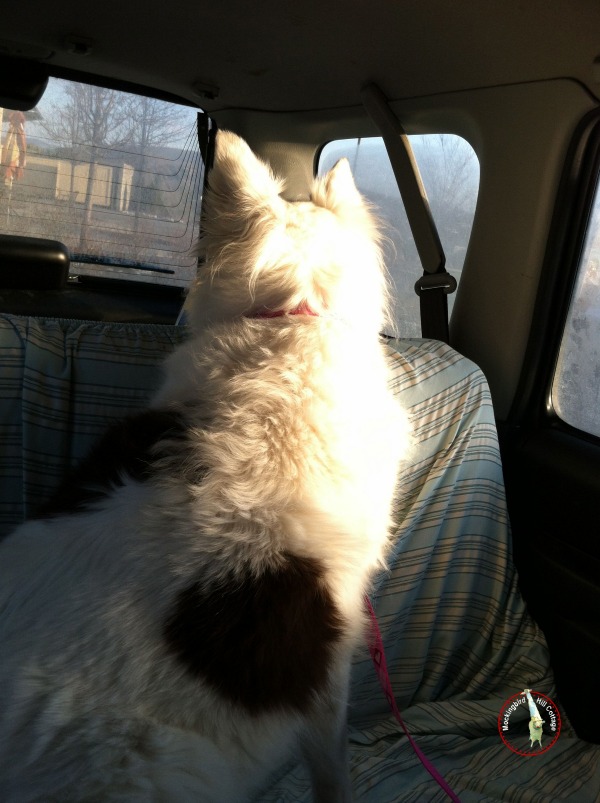 Waiting for daddy to return to the car.
What did we eat? We each had a big order of fries from Five Guys. Sadly, that was our lunch. But oh, was it good! (Best fries ever.)
Don got his guitar strings, I got a magazine. Shocking, I know. But one of the few magazines I will buy is Vintage Style, which comes out quarterly. I happened to be reading another blog that mentioned it was out and I thought I might treat myself. I haven't even opened it yet. Perhaps this afternoon with some hot chocolate?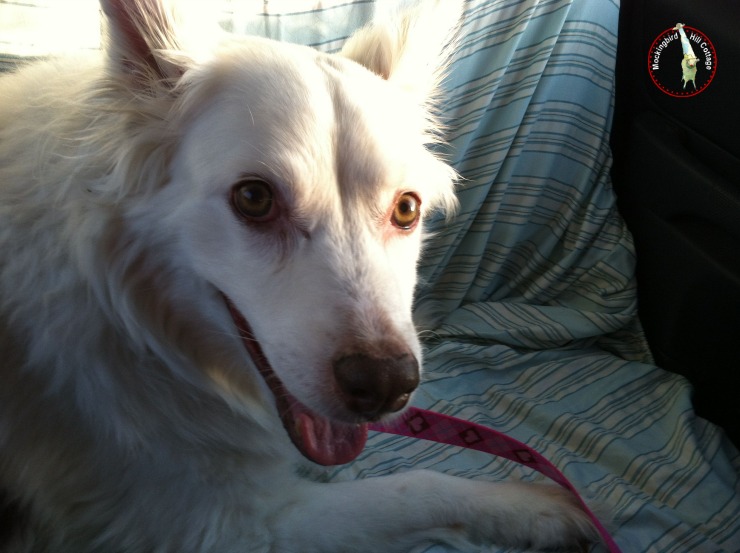 Scoutie got to have an adventure. All in all, a lovely Sunday, topped off by the new season of Sherlock on PBS. I think this series is one of the best things on television; smart, witty, complex, brilliantly filmed and edited, and Benedict Cumberbatch and Martin Freeman as Sherlock and Watson are simply superb.
I had a dream last night that Benedict Cumberbatch was my boyfriend.
Don't worry, I told Don all about it. He gets it.
It's so satisfying to watch something that requires the audience to think, to stay with the twists and turns in the plot, that doesn't dumb down the writing. The writers assume we are more than capable of keeping up with the words, that we have sharp minds and appreciate keen wit, rather than moronic humor.
Thank goodness.
Does most everyone have this day off? In the theater, Monday is almost always the day off, so a Monday holiday is no big deal. What are your plans for the day?
Happy Monday.