The most important thing I want to share with you today is a request for your prayers for my dear friend Judy and her husband John. After a very tough several months, with John batting prostate cancer and other ills, Judy and John were just about to leave for a vacation in Galveston when they discovered that John has another form of cancer. They have canceled their trip and John is to have surgery this morning. I spoke to Judy on the phone and she is devastated and scared and exhausted.
A few months ago, I called Judy and John answered the phone because Judy wasn't home and we proceeded to have a long and delightful conversation that showed me what a charming and wonderful man he is and why he and Judy are so perfect for each other. Please send your prayers and your healing energy to John today. And to Judy. I believe in that power.

I did some work on the craft room/office/studio/whatever in the dollhouse yesterday.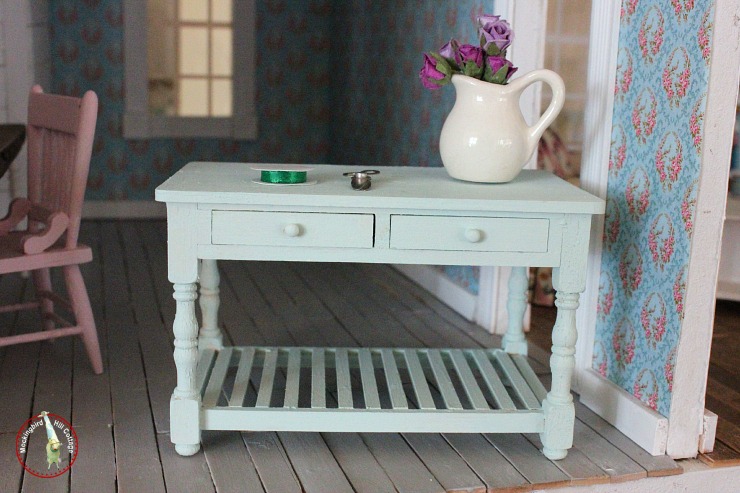 I painted the worktable. I blended two shades (a pale aqua and a pale green) to come up with this shade.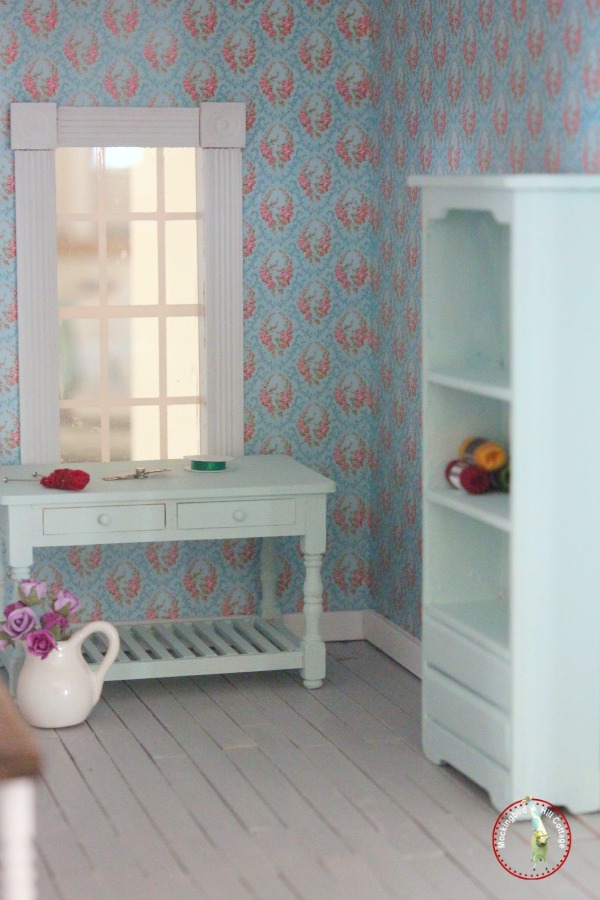 I also painted a bookshelf that I've had for a while. It's a little blurry in this photo and I'm not sure if I will eventually use it, but I thought it might work temporarily.
And then I tried a little something. As you know, I've been looking for a refrigerator for the dollhouse. I don't like most of the ones I see. For some reason, they don't look right to me. I will continue my search, but in the meantime, I found a little wooden box with curved edges that I thought might work as a vintage/retro refrigerator. Yesterday, I slapped some paint on it.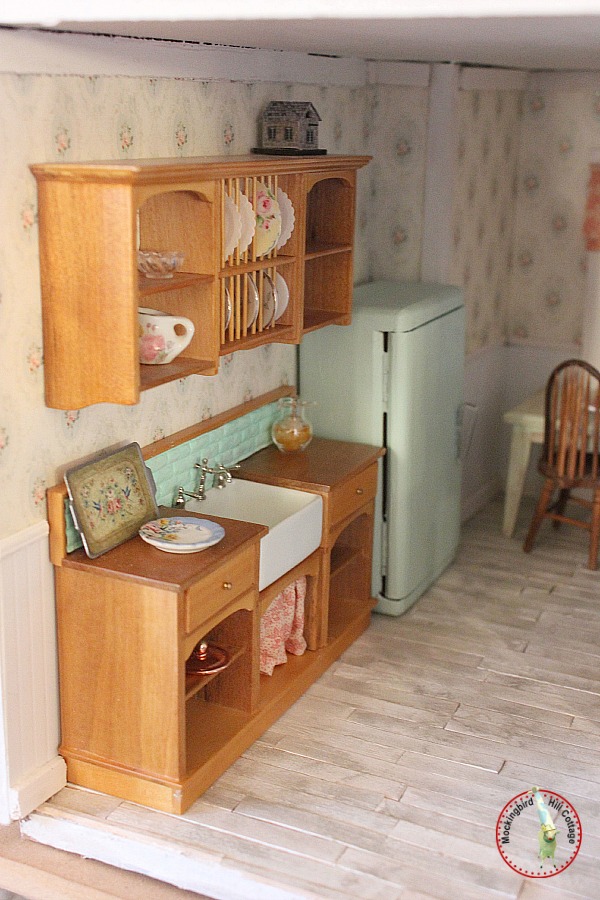 It may be a bit too wide, but I kept thinking of those great vintage refrigerators that were around when I was a very young child – sort of wide and squat with both the refrigerator and freezer behind the same door. I used a picture hanger for the handle.
It's temporary, I'm thinking. But I rather like it! And it fills up that empty space next to the counter.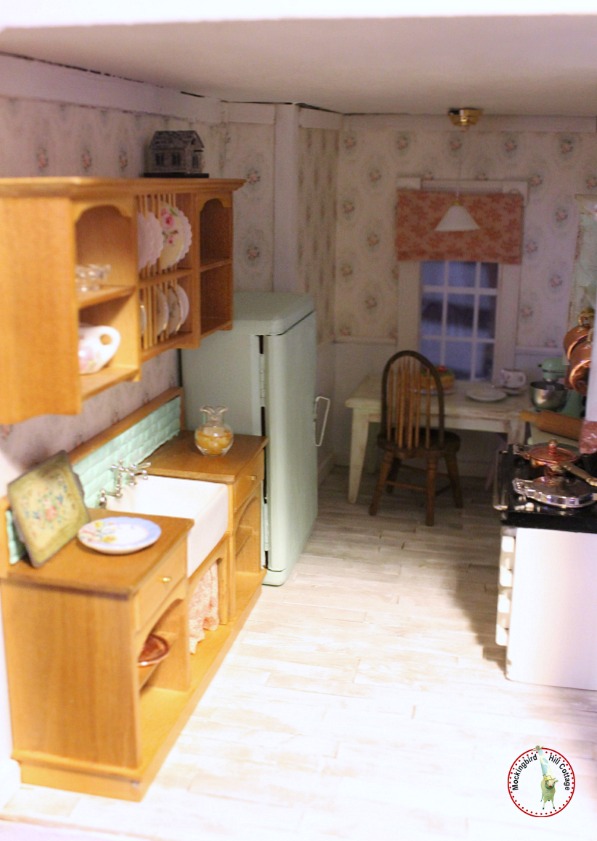 Don came up with a great idea for the tower room on top of the house. Brilliant. After I finish up the main part of the house, I'll get started on that.
We watched Robert Redford in All is Lost last night. It's available On Demand on our cable system. Powerful. Haunting. And Redford does indeed give the performance of his career. I must say I find it stunning that he wasn't nominated for an Academy Award. A pretty glaring omission.
I lost a crown last night and have to find a dentist today to fix that. Confession: I am terrified of the dentist. Truly. It's something I avoid and dread and to top it off, I haven't had dental insurance for a long time. We do have it now. I have some other teeth that need attending to and I barely slept last night because I was so nervous. So say a little prayer for me, too.
Happy Thursday.