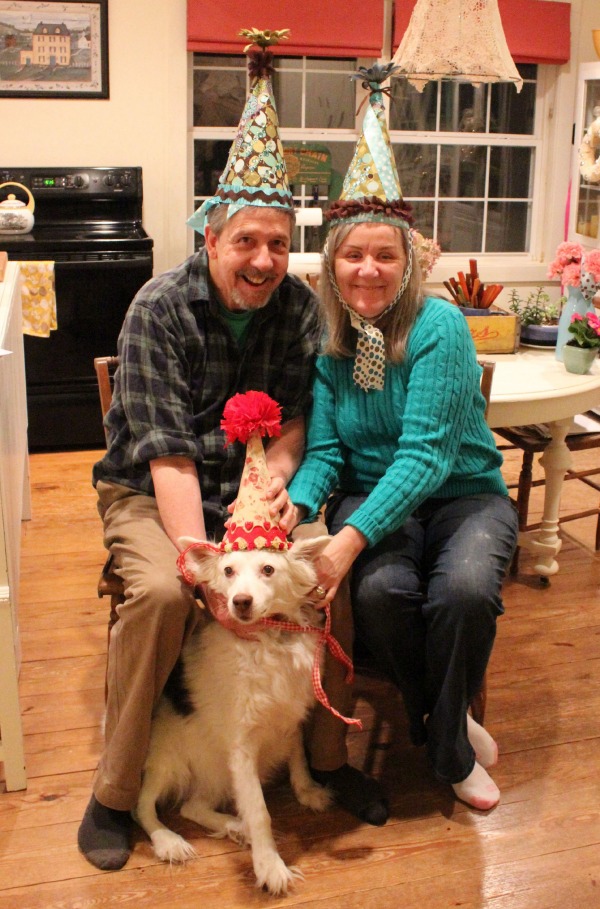 It's someone's birthday today.
A very special someone.
Our very own little magic dog, Miss Scout, is fifteen years old today!
Tina made some party hats for us so that we could celebrate in style. I think we all look rather festive, don't you?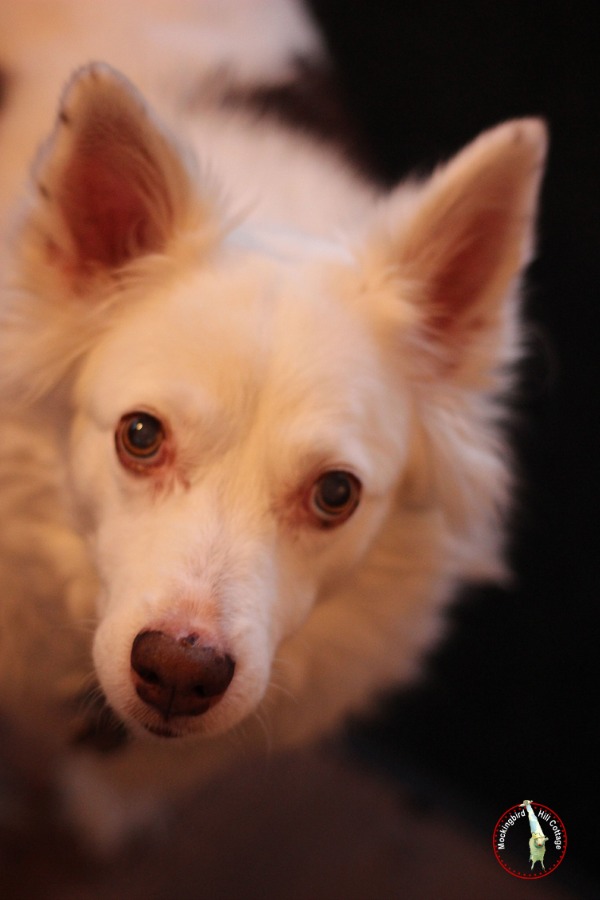 Our beautiful girl. True companion. Light of our life. Adventurer. Snow Lover. Cross-country traveler. As funny as any comedian you can name.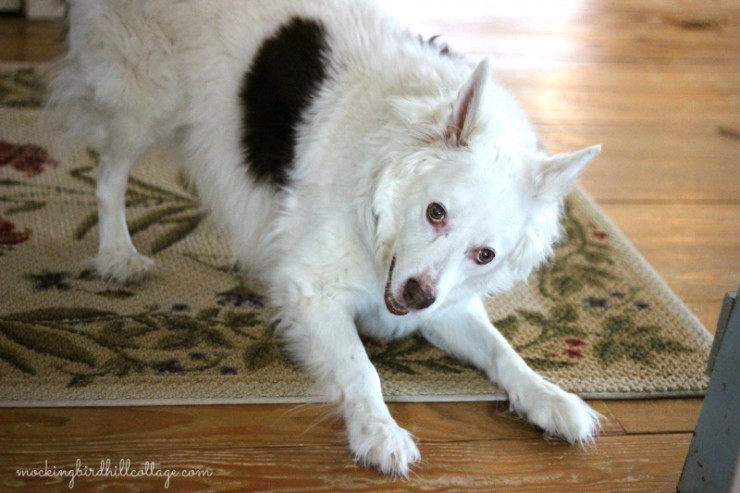 Pouncer.
Joyful, life-affirming, smiling, gift beyond all imagining.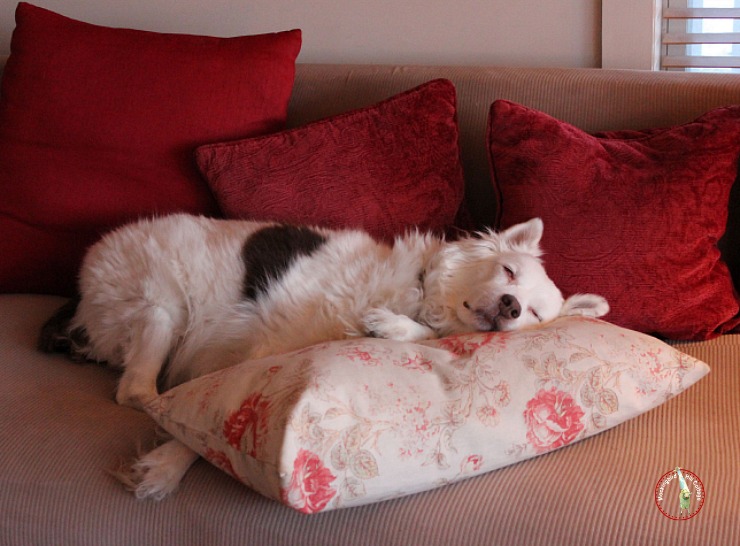 She's slowing down a bit. She gets tired more easily. She has arthritis. She's been through a lot in the last couple of years. She misses her brothers Winston and Riley.
But her joie de vivre remains. She is full of life. She is demanding. She is loving. She is full of heart. She loves people.
And look what arrived by special messenger this morning!
Drum roll, please.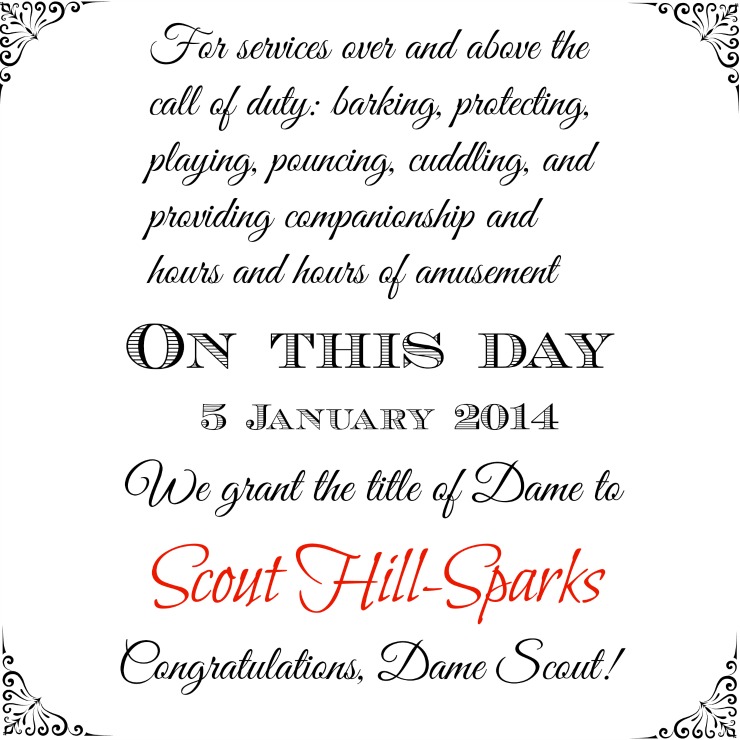 Dame Scout. Oh my!
There will be no living with her after this.
Time to celebrate with our girl Scoutie!
Ahem. I mean, Dame Scout.
Happy Birthday, Scout!
And Happy Sunday.