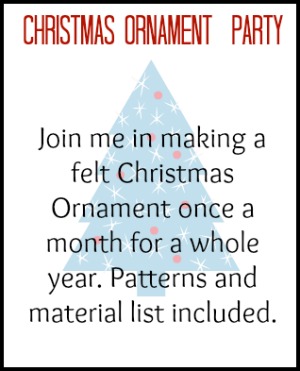 Hello everyone! Time for the first installment of our Christmas Critter Felt Along. Dawn of Creative Cain Cabin and I have made the first two ornaments in the series, the woodland owl and bear, and we didn't compare notes. You'll find you can put your own stamp on the patterns, making them uniquely yours. I played around with some decorative stitching, but I'm out of practice. Hope to improve my skills with each new set of ornaments.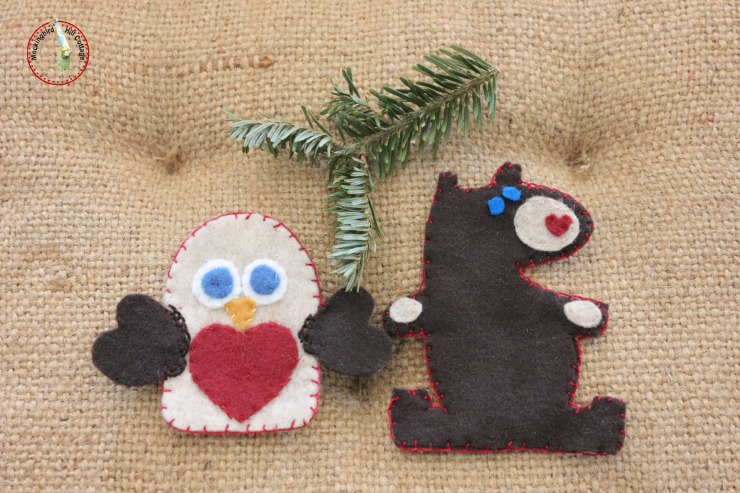 Meet Mr. Owl and Mr. Bear. We discovered that our owls are very different from each other, but our bears are very much the same. I was going to go for a black bear, which is what we have in my neck of the woods (and which I've seen in our back yard!) but I didn't have any black felt. But why not a polar bear instead of a brown bear? Or a purple bear? Or a pink owl?
I didn't make a hanger for mine because I plant to pass these on to a special someone who just might want to hold them and play with them.
Dawn has put together the patterns and they are very easy to follow. You can stitch the pieces together with embroidery floss, or by machine. Or you could glue them together. Whatever you prefer. To download the Woodland Owl visit Dawn's post at Creative Cain Cabin. Here's the pattern for the bear.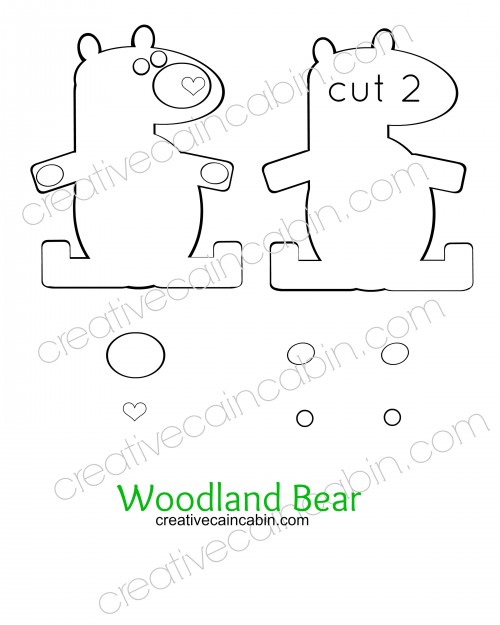 Click here to download Woodland Bear Ornament Pattern
Click here to visit Creative Cain Cabin to download the Owl Pattern
There you go. Just click, download and have fun!
You'll need felt, embroidery floss, an embroidery needle and scissors, plus pins to pin the pattern to the felt. If you want to make a hanger, you'll need twine or ribbon. Dawn shares some tips about the order in which to put these pieces together on her post.
On January 27th we will be having a linky part where we can all share our bears and owls! It will be such fun! So put that date on your calendars. (We'll remind you, of course.)
So here's to the first two of twenty-four Christmas Critters! Enjoy.
Happy Wednesday.