My thought process this morning, fueled by a mere 2 out of my required 3 cups of Peet's French Roast:
What the heck do I write about today?
My house is a cluttered mess (see previous bed posts) so I can't take any pretty photos.
Open iPhoto and see if any previously taken photos inspire me enough to think of a post topic.
See photo of seashells, which leads me to think of beaches and sun instead of the snow and sub-zero temperatures of my current living situation.
Export photo. Remember that I just downloaded a 30 day trial copy of Lightroom 5, the photo editing software by Adobe. I know hardly anything about it but I did pin several tutorials yesterday in my new Lightroom Board.
What the heck? Let's try editing the photo.
Here's the original: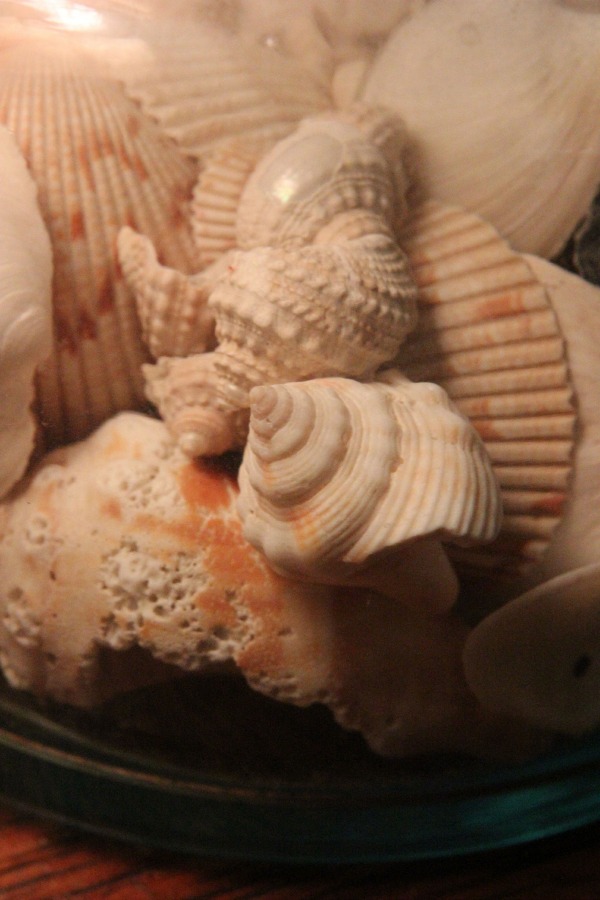 And here's the edited Lightroom 5 version: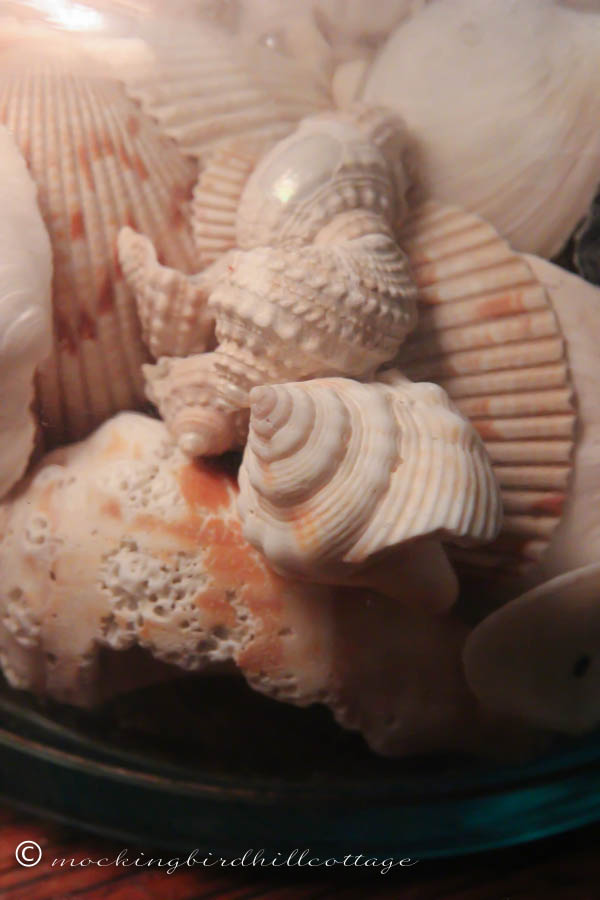 And here it is with the spots at the top center of the photo removed and more fiddling: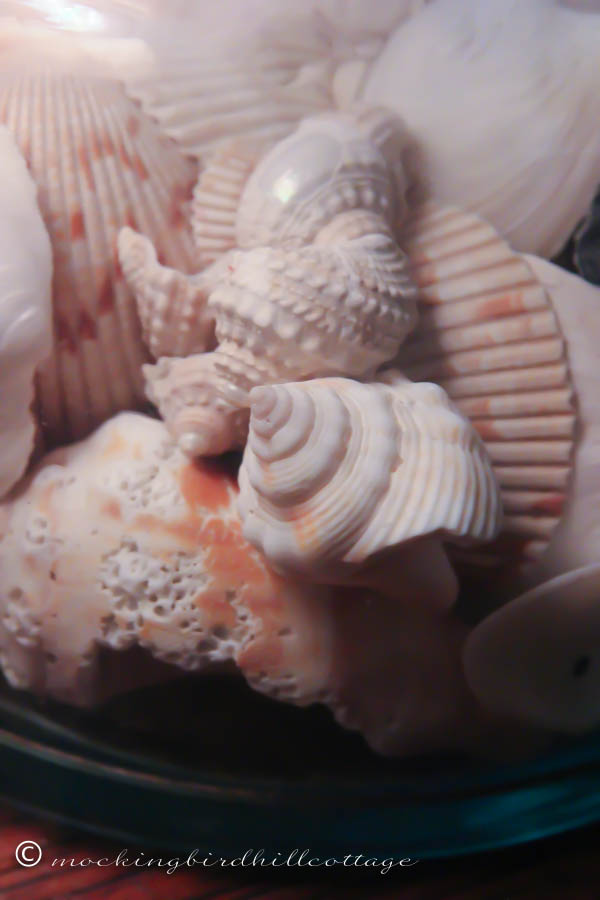 What did I do?
I can't tell you really. I just played around with things like temperature (correcting the yellow tones in the first photo), luminance, sharpening and a bit of this and that. Much of this can be done in PicMonkey but the amount of control and detail you get in Lightroom is much better. I have much, much to learn about this photo editing program, but you know I love photography, so I think it might be worth it. If anything, I get 30 days to play around with it. My friend Dawn uses it and recommends it highly. Dawn, I'm sure I will be calling you for much needed guidance.
Figuring out how to do the watermark took me at least 15 minutes.
But I like a challenge.
Snow is coming today, about 1 to 3 inches. The bitter sub-zero temperatures continue. I'm over winter, how about you? Today I read that we might get a lot of snow in February, which is not good news as Don will be away in Boston. That leaves me as Chief (and only) Snow Shoveler.
Here's what I want to do while Don's away. Paint the kitchen. Put everything back together in the house. Sort and purge my craft closet. Sort and purge the closet in the den. Work on my quilt in the evenings.
Hmmmm. Do you think I'll pull it off? I hate painting, so if anything is eliminated from my list, it will be that particular item.
I heard from Judy yesterday. John came through the surgery with flying colors, the cancer was contained and removed. John is doing very well. The doctor told Judy that the surgery was a "true miracle." Judy thanks you for all your prayers; "Tell your readers I am just overwhelmed and grateful."
What wonderful news! Thank you, my dear friends.
Happy Saturday.