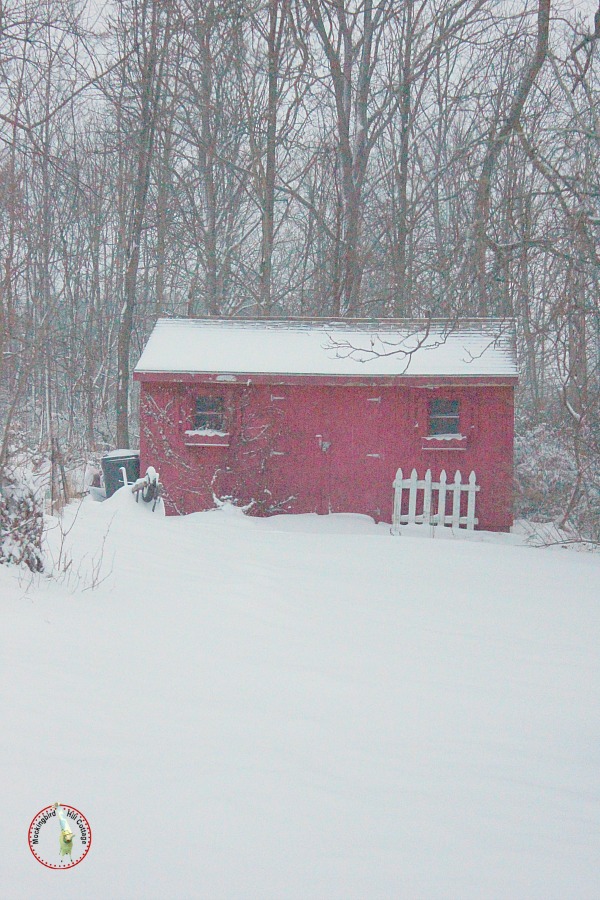 Brrrr. There's nothing like waking up at 6 am, grabbing a coat, hat and gloves and shoveling a path for Scout. Up the little hill, all the way around the dog corral and back down the hill again. Barely awake, coffee yet to be consumed, no bodily strength whatsoever. Like a wet noodle.
I came back in the door, ordered Scout outside, and collapsed in the chair.
I am just now coherent enough to start to write a post. There's clearly a lot of shoveling on the docket for the day. I have no idea how much snow fell – several inches, for sure – but thank goodness it's powdery. It wasn't the heavy, wet kind that is so tough to shovel. It's windy and cold here, with a wind chill that is taking the temp down to the zero mark. Tonight's low will be 7 below zero. Yikes.
This is the time of year that I go into my fantasy world and pretend I'm back in Southern California with the warm sun on my face. A girl can dream, can't she?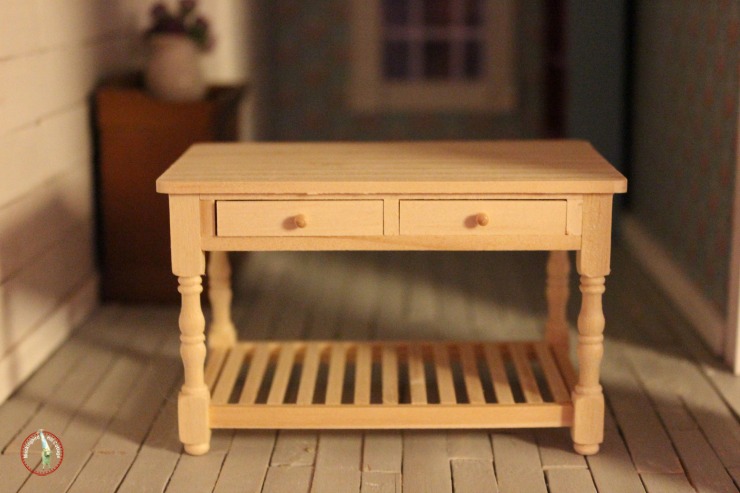 This arrived yesterday. It's my work table for the Craft/Studio/Office room in the dollhouse. Isn't it perfect? I haven't decided whether I'm going to stain it or paint it. I may stain it, simply because so many pieces of furniture in the dollhouse are painted. Then again, I may paint it.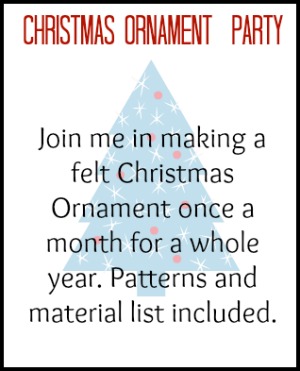 I want to tell you about two things. The first is a neat idea that my friend Dawn of Creative Cain Cabin came up with. Lucky me – Dawn asked me to co-host the party with her. It's the Christmas Critter Felt Along. We're going to be making 2 felt Christmas ornaments each month. Early in the month, we will post photos of the two ornaments, along with patterns and directions and a list of materials and then later in the month we will host a linky party where we can share our creations. So, by next Christmas, you can have 24 new ornaments. You can give them as gifts, or save them for your own tree. Here's the neat thing: these are so quick and easy to make that you will be able to put them together in no time at all.
And you can make each one for about 20 cents. It's that inexpensive. Dawn has written a great post about it today. Go on over and visit her post, and you'll get an idea of what we will be making. So simple, yet so adorable. We will be posting the first two ornaments on January 8th, with directions and a list of materials, along with our own versions of each ornament.
I'd love to have you join in. I think it will be fun. And it takes very little time, which is a big plus for me!
I'm extremely late in posting this, blame it on the holidays, but the winner of a copy of The Seduction of Miriam Cross is Gina! I've already contacted Gina. I have some more reviews coming up in February, so there will be more opportunities to win.
Happy Friday.