The other day, as I was sorting through all the things I'd stashed in my vintage trunk, I came across something that I think was my grandmother's. It's petite, and she was just over five feet tall, and it's handmade. Letitia, my vintage dress form, is also quite petite and you can see it fits her rather nicely.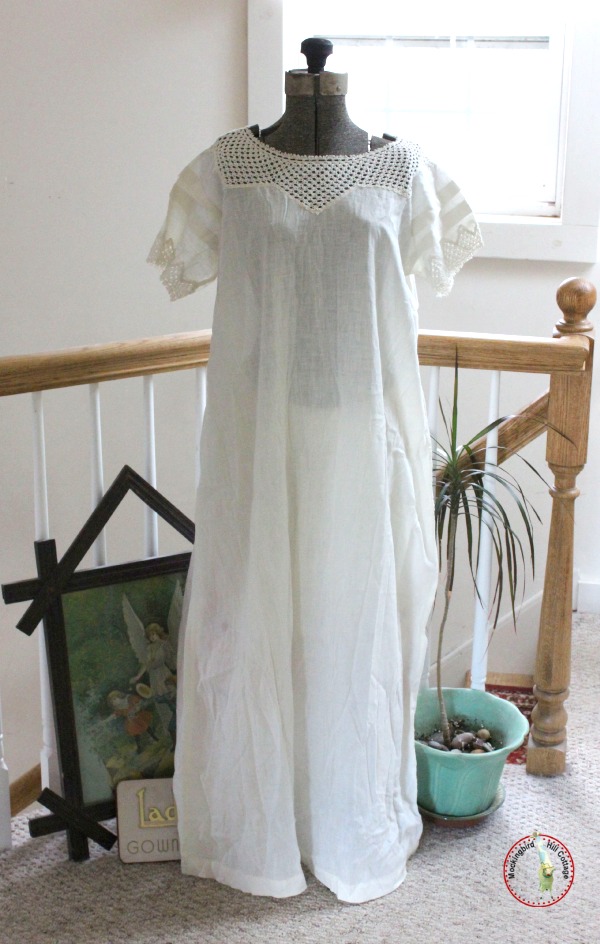 I think it's a nightgown. It seems to be made from muslin or something very much like it. Perhaps this was part of Grandma's trousseau? Did she take it with her as she moved with my grandfather to Michigan, leaving her beloved Canada behind?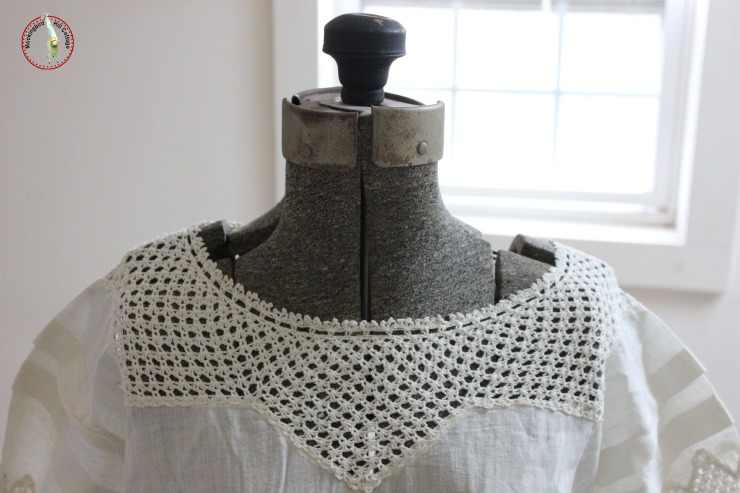 The neckline is hand crocheted. Such a simple and effective embellishment.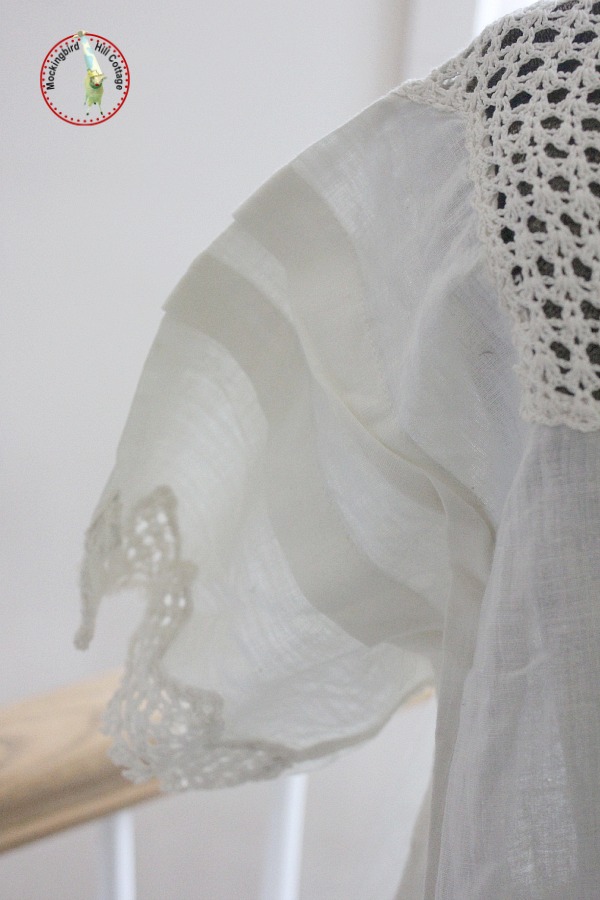 Each sleeve has two tucks and is finished with a crocheted edge.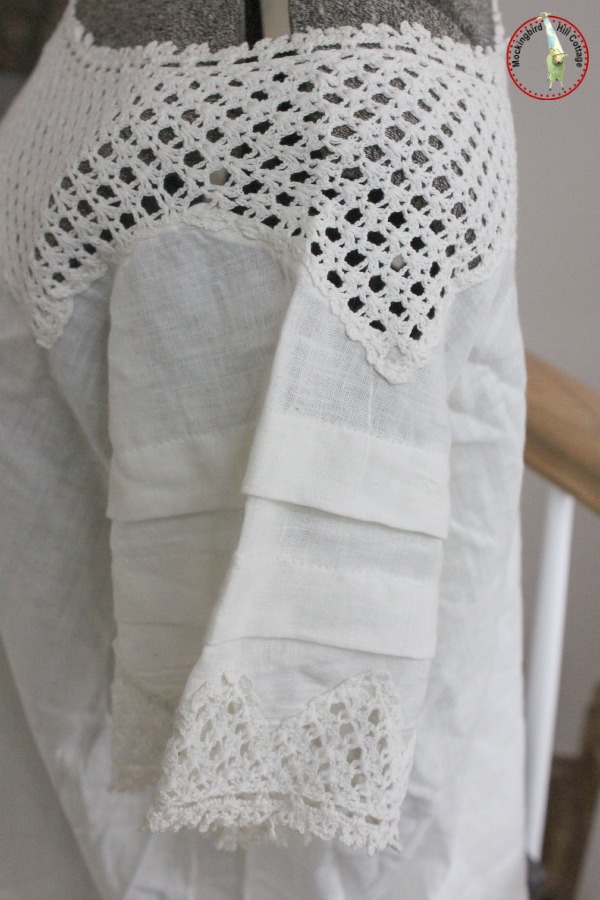 Isn't it lovely?
My mom passed on a lot of my grandmother's things to my sisters and me. Last year, my adored sister Meredith found another more elaborate (and rather sexy!) nightgown that we were pretty sure had to have been Grandma's. It was exquisitely handmade. We analyzed the bust size, we pondered whether Grandma made it or if our great-grandmother made it, and we finally came to the conclusion that it had to have been made for Grandma. My mom was about five feet seven inches tall when she married my dad. These nightgowns wouldn't have fit her.
My grandmother was tiny and small boned. My grandfather was tall and his nickname was Slim. His sisters were very tall. My mother is tall. My brother was about six feet four, my sisters and I are tall. In a sea of tall people, my wee little grandmother stood out. So really, isn't it obvious? This was hers.
If you click on the link to the nightgown that Meredith found, you'll see that it must have been part of her wedding trousseau. This one is simpler, a bit more everyday, but beautiful in its simplicity.
Did you know that Meredith and I named our dress forms after each other? Mine is Letitia, which was my aunt's name and is Meredith's middle name. Meredith's dress form is Caroline, which was my grandmother's name and is my middle name. Can you tell we love each other?
Such a lovely surprise. See what happens when I start to rearrange things in anticipation of the arrival of a bigger bed?
Now I'm looking at the studio with tough and uncompromising eyes. I'm in the mood to eliminate unnecessary clutter. I've cleaned off a lot of the little tchotchkes on the mantel shelf, I'm taking the Reimagined Bulletin Board down for the time being. Since I have to move the bookshelf out of the way for the upcoming bed maneuverings, I've decided to move it permanently into a corner of the bedroom. It takes up too much space in what is a turn in the hallway. Don will be happy about that. I won't ever be a 'spare' decorator, but I'm tired of too much stuff in a tiny space and that is what my studio is – a tiny space.
Gosh, this bed is causing a lot of changes!
Happy Monday.