A note: I have two posts today. Scroll down for my latest book review and a giveaway.
It's here.
Somehow, between Monday's snow and today's massive snowfall (10 inches and counting so far) the delivery was scheduled for yesterday…the only snow-free day so far this week.
The delivery guys were a bit strange…no small talk with these rather unhappy, cigarette smoking delivery men. I liked the first two guys that delivered the wrong size bed better. Scowls from the first guy, hemming and hawing about whether he could get the bed up the stairs. (I always knew they could.) Don ended up helping them with the mattress and I helped them with the box springs.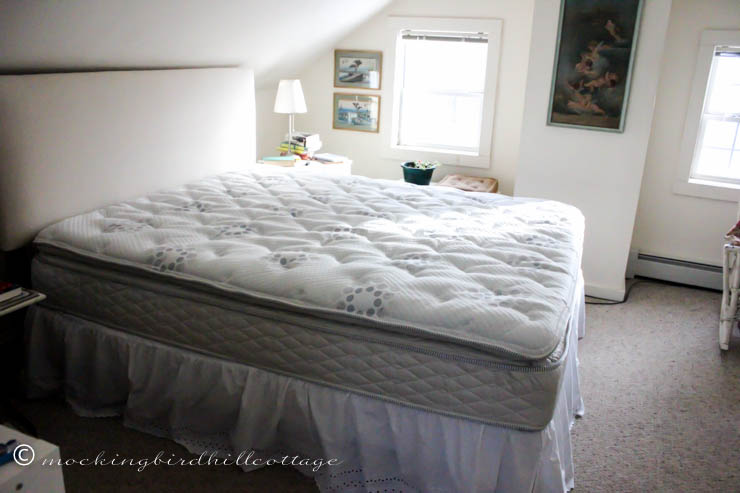 And there it is. As soon as they left, Don and I fell on the bed, just like little kids. We love it. Although I always seem to take a couple of days to adjust to a new bed. This bed's pillow top is such a contrast to what we had that it will take some getting used to.
I plan to make a slipcover for that headboard with the fabric that was on the old headboard. Wait and see.
Here it is, dressed in its finest. At least so far.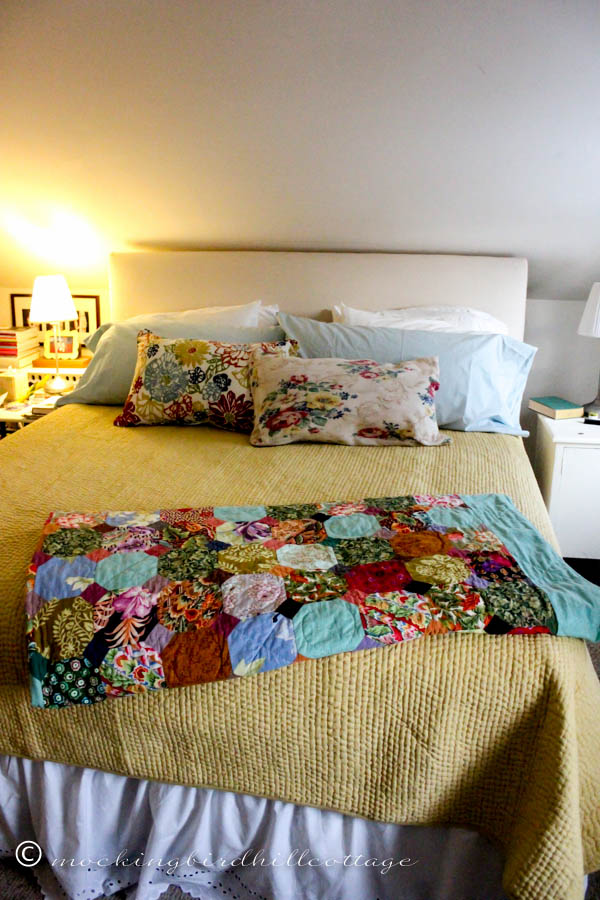 I got the coverlet from Garnet Hill – a one day sale at half off. That price was about $60. Though I had wanted something aqua, this was such a good deal that I went for it. And I find myself really liking the gold. The texture is silky and gorgeous. It warms up the room so beautifully.
I bought a longer dust ruffle, which I was afraid would be too long. But it works! Overstock, about $28.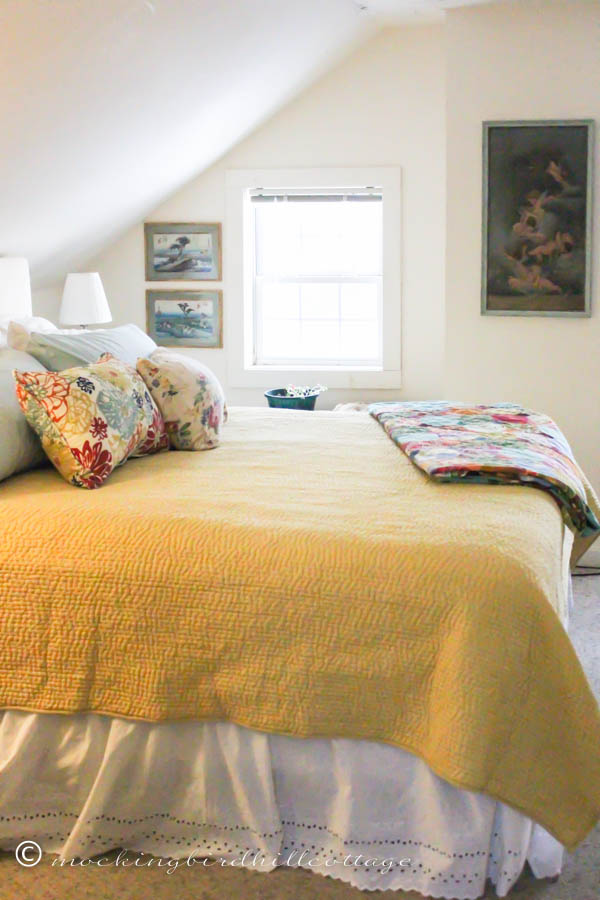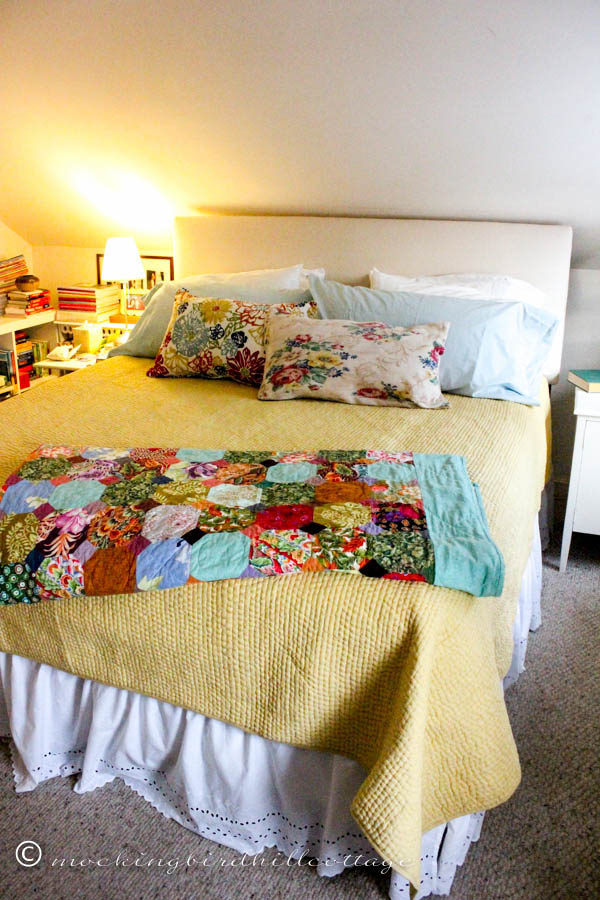 The throw pillow on the left: HomeGoods, $20. The one on the right I already had. The quilt? You know all about that. My only complaint is about the sheets, which are Rachel Ashwell/Target sheets. I love that they are cotton and they are extremely cool to the touch, which makes this woman who runs hot very happy. The fitted sheet is great. But why the heck do top sheets always run small? This has happened to me more than once. I can barely tuck in it on the sides of the bed. This is a 12 1/2 inch deep mattress, but most beds nowadays are that deep. Maybe top sheet sizes should be rethought? Just a suggestion, Rachel Ashwell.
Delivery was around 3:00, so these photos were taken later in the day.
What do you think?
Happy Wednesday.