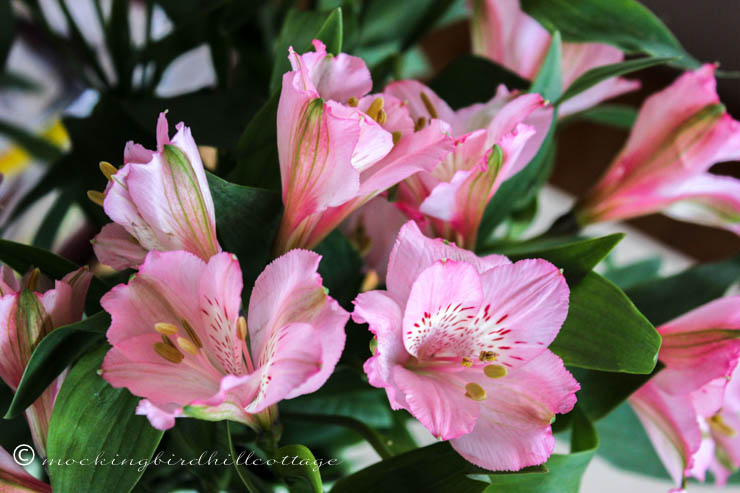 Alstromeria = best bang for your buck. They last a good two weeks or more; I've had them last as long as three weeks. That's why I buy them. (And they are very pretty.)
In my continuing quest not to go insane this winter, I'm trying to motivate myself to do things around here. You've all heard more than enough about the crazy weather I've been coping with. Add in Don being gone and an extended period without coaching work, which is not helping things at all, and you get a Claudia who is a wee bit depressed and stir crazy. Not to mention a wee bit worried about my income and my seemingly waning career.
Anyway, those two cooking pots I bought at IKEA needed to be stored somewhere, which sparked a rather massive clean-out and reorganization of my lower kitchen cupboards, as well as the two cupboards in the kitchen island.  You've been there, right? Tupperware containers without lids, lids without containers, pot lids that don't fit any pot; it's really mind boggling how those things pile up and magically reproduce in the dark corners of kitchen cabinets. I wiped down surfaces, vacuumed out crumbs, reorganized and dumped.
Much better.
I also cleaned out and wiped down the inside of the dishwasher, which we don't use because it has never worked right, and now it is the new home for some pots and pans. I told Don yesterday that I'd like a dishwasher that works. I don't think that's asking too much, do you?
A week or so ago, I also cleaned out a junk drawer or two in the kitchen.
Don won't know what hit him when he gets back home.
Now I'd like to tackle the guest bedroom/office/studio but a lot of the stuff in there is Don's. Hmmm.
I have another rapper-like nickname for a medical condition to add to yesterday's list: AFib. Because, apparently, atrial fibrillation isn't hip enough for pharmaceutical commercials.
A dear reader, Sharon, sent me two sweet additions for my dollhouse and I've been meaning to share them with you.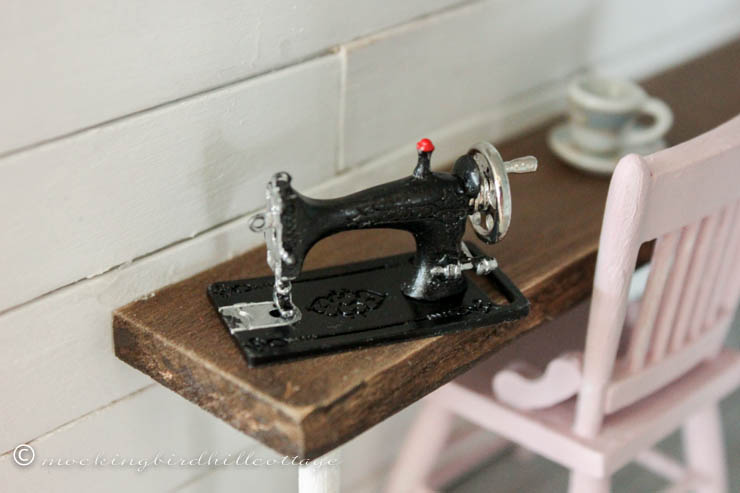 A lovely sewing machine, not unlike my Featherweight, Mabel. Isn't it perfect?
And a furry addition: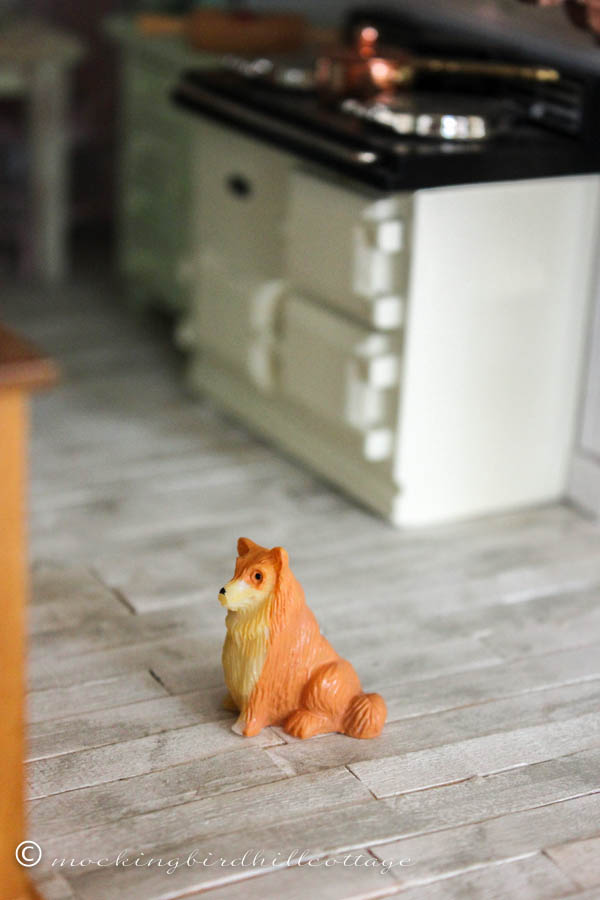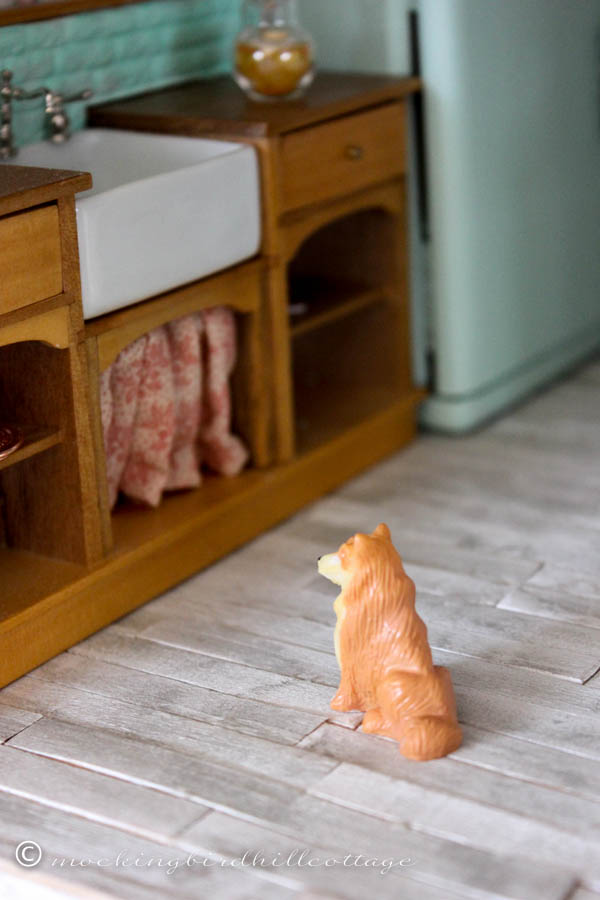 This doggie knows where the treats are, just like someone else I know.
Thank you so much, Sharon!
Okay, beloved readers: suggestions for this doggie's name are now being taken. The owner of the dollhouse needs your help!
Happy Monday.