There are several of us living here, you know.
There's Lamb Chop, who lives in the studio. She's my muse.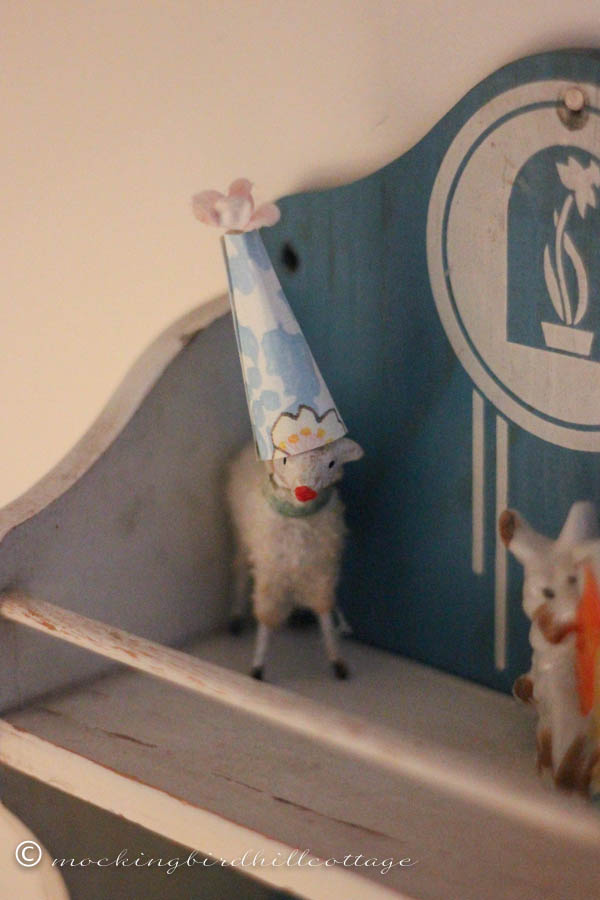 There's the Lamb with the Party Hat. She hangs out with her pal Lamb Chop. I can hear them whispering up there.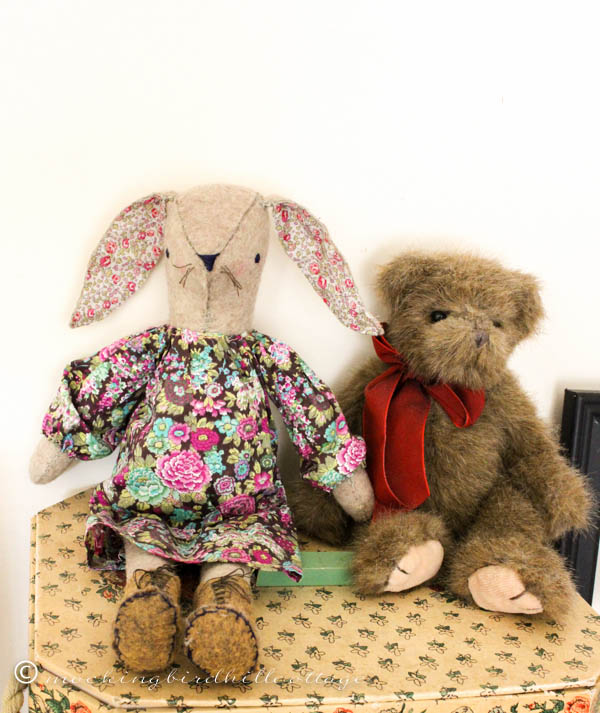 And, of course, Maggie and Wayfrum, my traveling companions. When not on the road with me, they like to hang out on the bookshelf in the bedroom.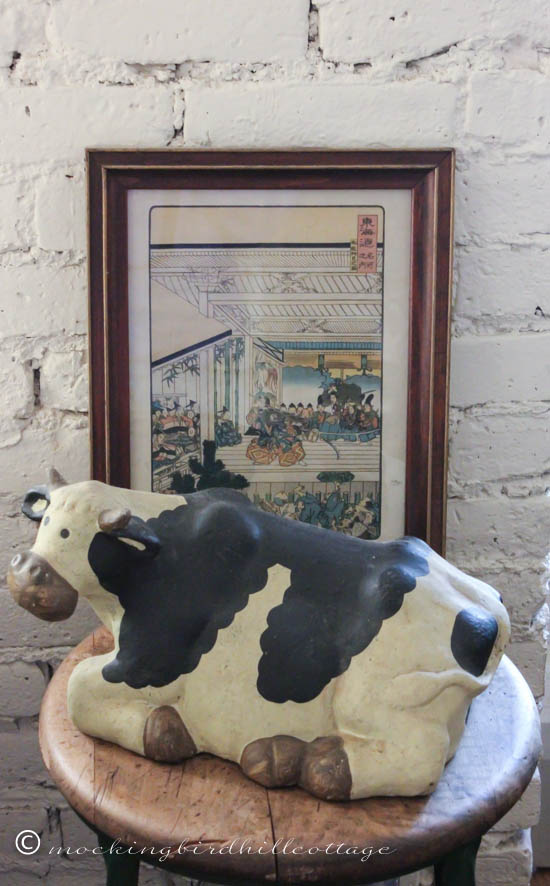 And Monty, who surveys the downstairs from his perch on an old lab stool in the living room.
There are dolls, more lambs, jumping jacks.
Come to think of it, it's rather crowded here.
And there's this girl: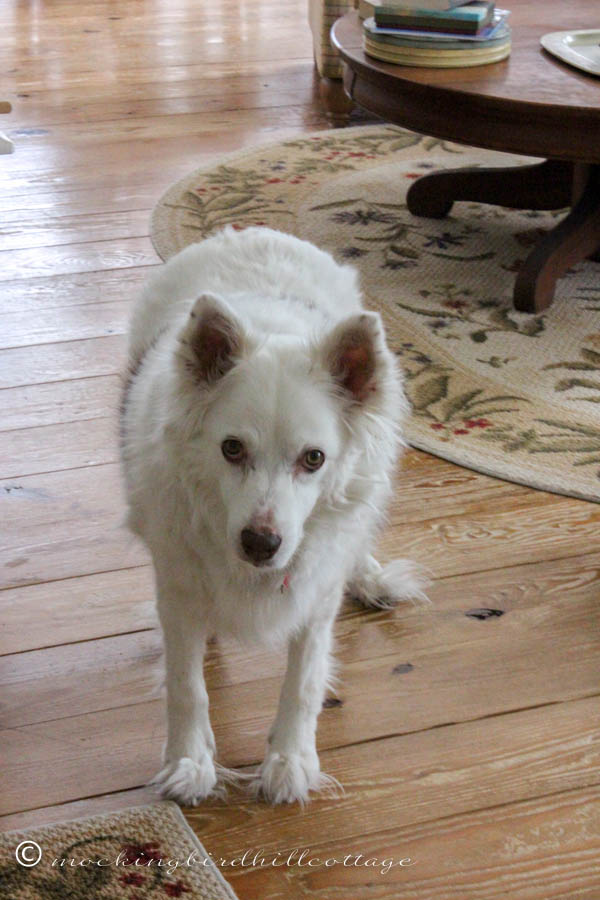 She runs the whole place.
We managed to avoid all the dire predictions as to snowfall. For once. I am grateful that I don't have to shovel today. It is very, very cold out there, however, and tonight's low is going down to 7 below.
You don't want to see how much we've spent on heating oil this year. The mind boggles. And the price just jumped by 40 cents a gallon. Do you think the oil companies know they have us right where they want us?
I escaped my snowy, icy prison and drove over to Tina and Noble's for lunch yesterday. Good food, good conversation, good friends – I had a lovely time. Not that I don't love my conversations with Scoutie, but it's nice to change it up a little.
Besides, she sleeps a lot of the time.
Happy Monday.