In the not so distant past, I mentioned here on this blog that I regretted not keeping a record of all the books I've read. It would be such fun to look back at my records and track my reading patterns and what I liked and didn't like. I have a friend from back home who is a voracious reader and has kept a notebook with detailed descriptions of his reading journey for years. Imagine how many notebooks he has filled!
So, this year I'm keeping a little reading journal.
It's a quick project. I started by looking for an attractive notebook of some kind. I didn't want anything big – just a small journal I could keep on the table next to my blogging chair. (There are actual Book Journals that you can buy, but I didn't like the ones I saw. They included too much extra information to fill in and I felt restricted by all of that.)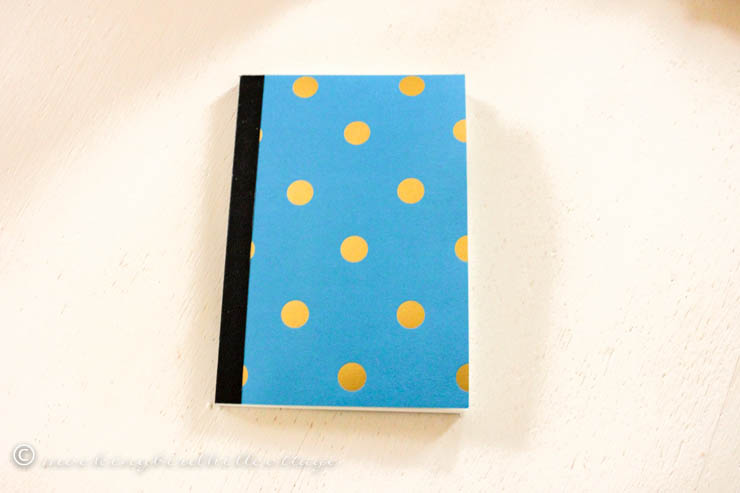 I picked up this smallish notebook at Target for $1.99.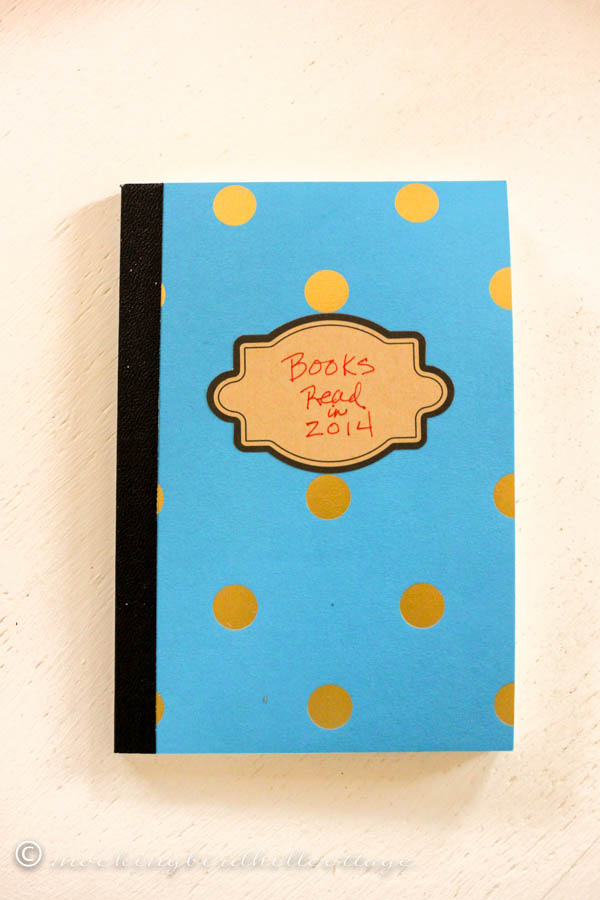 Then I added a label (also from Target and found in the dollar bin) with my not-very-inspired name for the  journal.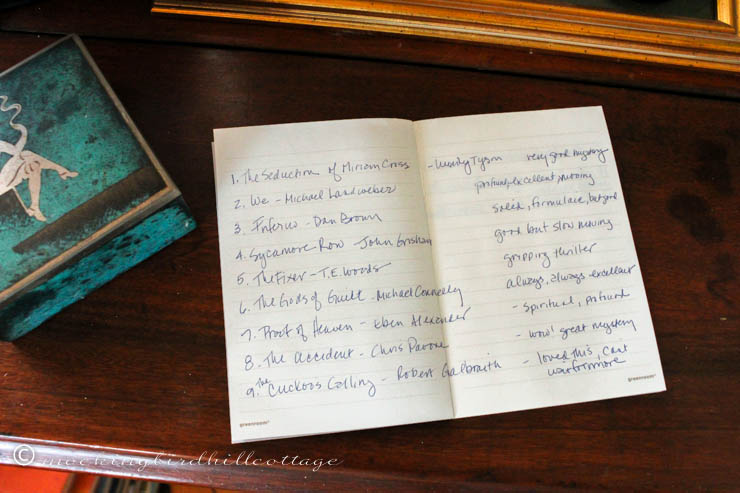 I do not like my writing. May I just say that? After years of taking hurried notes on actors' performances in rehearsals and in the dark of a theater, my handwriting has devolved.
Anyway, it's a simple list. Just the title, author and a quick mini-review. It could be much more detailed, of course. You could add things like how long it took you to read the book, how many pages, publisher, some sort of rating system, plot, etc.
Since I started this at the end of March, I had to try to remember everything I've read since January. It's pretty accurate, though I may have missed a book or two. (There's more on the next page.)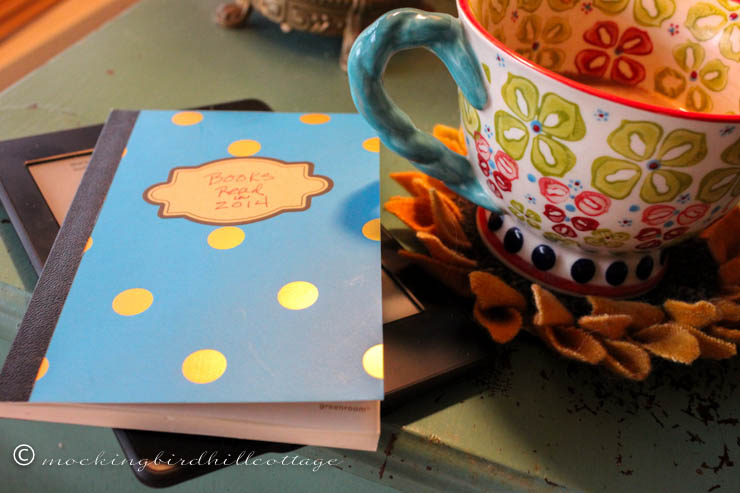 I'm sure some of you already do this. But I'm a late bloomer, remember? Better late than never!
Maybe you'd like to keep a reading journal? We could compare notes at the end of the year. Wouldn't that be fun?
Yesterday, I mentioned watching His Girl Friday on TCM the other night, starring Cary Grant, Rosalind Russell and Ralph Bellamy. Every time I see Ralph Bellamy, I think of Don. Don had a recurring role on L.A. Law years ago. He played a district attorney named Russell Spitzer. On one of the episodes, he represented a character played by…you guessed it…Ralph Bellamy. So Don, lucky duck that he is, got to spend several days on the set sitting next to Ralph Bellamy, who regaled him with stories of making movies and old Hollywood and all of the actors he had worked with during his amazing career. He was an awfully nice man.
On a side note: Not long after I met Don, Ralph Bellamy came up in a conversation and Don told me about that experience. And I remembered seeing that episode when it first aired. Little did I know that the guy who played the district attorney would one day end up being my husband!
Happy Monday.