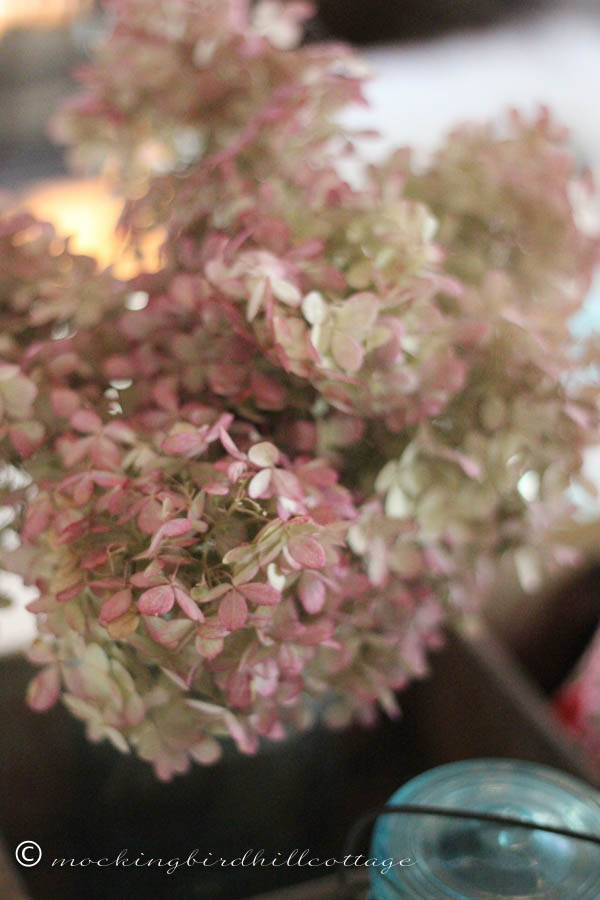 Early last month, I wrote a post entitled, On a Marriage, which was about our marriage. As always (and I love this so much) a dialogue started in the comments. Was it luck that I met Don? Or was it something else?
In response to one of the comments, I wrote this:
     We were fortunate to cross paths but I don't think that is due to luck so much as a belief I have that we attract people into our life that reflect what we believe about ourselves. I think it's an active, vital energy that we send out. Right before I met Don, I had a epiphany that I know in my heart directly led to my meeting with him. It wasn't luck, it had to do with a clear choice that I made. I'll write about it sometime.
To which Karen responded:
     You've peaked my interest with your comment about the choice you made and hope that you do choose to write about it, Claudia.
Here goes.
I'm talking about two things here, a law of attraction or the simple and basic idea of 'what we send out comes back to us' and the idea of surrender. They are not mutually exclusive. To me, they are both essential. Let me explain.
I was afraid of commitment. Deeply afraid. I either avoided any sort of serious relationship or I found myself in relationships that were never going to go anywhere because I had opted for a no-win situation. And I am very clear about the fact that I deliberately chose those relationships because they were, in the end, safe. I could escape them easily. I could stay 'outside' and remain somewhat distant. Let me also say, as I have said before on this blog, that I was happily single. I wasn't looking for a man to complete me or my life. I liked being single. At the same time, I was wary of ever truly opening myself up to another.
There are all sorts of reason for this, of course, most of which are private. But, as an adult child of an alcoholic, control was something I craved and needed. And commitment is something I feared because that would mean (to me at the time) giving up control. And that was truly frightening to me.
I didn't see myself as capable or even desirous of a healthy adult loving relationship and that's the sort of energy I was sending out. And that's what came back to me. Simple as that.
In fact, I used to hear that from others. That I was friendly and fun and that men found me attractive, but that I had an unapproachable quality. That's what I sent out.
But something changed not long before I met Don. I started to want something more. I was scared, but I knew something had to change. Despite the strong barriers I had erected, I could see little cracks appearing. One day, and I remember this vividly, I was outside the back door of my apartment standing on the hot pavement and I said, out loud to God/the Universe/Higher Power (to me they are different words for the same thing), "I am ready to change. I am ready for a relationship. I am ready to take a risk." I was crying as I said it. I spoke from the very depths of my being. And I surrendered.
Let's talk about surrender. I've used that word recently in another post. Surrender, to me, has a couple of meanings. Yes, there's the old 'waving the white flag of surrender' idea. But there's a far more powerful meaning. It's a letting go of the need to control. It's an acknowledgement that I do not know how the outworking of a solution or answer to a prayer may come, but that there is a greater Power that does know. That kind of surrender is a transformative and powerful thing.
But it's very hard for me to get to that point. I can think of one other time where Surrender brought an immediate answer, an immediate solution. After graduate school, I was searching for a teaching job. I had just interviewed for a job in North Carolina, at the School of the Arts. I was very confident that I had the job, everything said to me during that interview led me to believe that. When, a week later, a letter arrived saying that they were very impressed by me but that I hadn't been hired, I was devastated. It was June. I would have to go through another several months of working at my temporary office job before I could start the application process again. I felt a sense of hopelessness. About a week later, as I was on my way home from my office job (I lived in Center City, Philadelphia so I walked everywhere) I literally said out loud, on a busy street, "God, I don't know what to do. I have no answers. I surrender. Show me the way." Again, it came from my gut, from my heart. I was so beaten down that I had no strength left to resist. I truly surrendered. When I walked in the door of my apartment, the message light on the answering machine was blinking. And, to my astonishment, there was a message from the Head of the Acting Program at Boston University. (How, I wondered, did they even know about me? How did he get my number?) An opening had suddenly come up in their voice and speech department. They didn't have time to do a full-on search, but wanted to interview a few candidates that had been recommended to them. How did he hear about me? His colleagues at the North Carolina School of the Arts had recommended me. I suddenly found myself flying up to Boston a few days later, interviewing, and getting the job, a job that was a far better opportunity for me and that directly led to my job at the Old Globe/University of San Diego five years later. Which was where I met Don.
My surrender, I am absolutely sure, allowed the opening necessary for that answer to my problem. The outworking of that situation was something I could never have engineered. It was highly dramatic, of course, and not every surrender yields such dramatic results.
And for me, a girl who still needs to be in control, getting there can be very difficult indeed.
Back to Don. I surrendered that day. And I stopped worrying about it. Because surrendering means gladly and humbly giving up control. I did the same thing back in Philadelphia. It's as if a weight is off your shoulders. It's freeing.
A few weeks later, I was at what used to be called Company Call at the Globe, when all the actors and designers and staff and administration convened in the theater to be introduced to each other as we started the summer season. Across the aisle from me was a man I had seen onstage the summer before, when I flew out to be interviewed for my job. I recognized him because I had been impressed with his acting talent. He won an award that day and took the stage to thank everyone. He was funny and charming. A couple of weeks after that, I attended a Fourth of July party at the beach and there he was. Lots of friends were there, he was sitting on a sofa in the living room. Every time I walked by him, he smiled at me. I am very shy. But something, some power I didn't know I had, propelled me in his direction and I introduced myself to him. We talked. We liked each other immediately.
A week or two went by as we were both working on different shows and didn't see each other very much. I found myself engineering situations where I could run into him. Very unlike me. Eventually, he asked me out. And on one of our first dates, we talked about the fact that we were both ready to change our previous relationship patterns. That we both wanted to open up, take a risk, be honest and see what happened. I found myself taking that risk.
None of that would have happened if I hadn't surrendered. And none of that would have happened if I hadn't sent out an energy that said I was ready, that I was deserving of a healthy relationship, that I was open to it. I surrendered, I sent out a new-to-me energy, I attracted Don into my life. Don, by the way, had taken that acting role at the last minute and hadn't even planned to be in San Diego. Not long after I surrendered, he received the offer for that job. The outworking was taken care of by a power far greater than mine. And it was much, much better than I could have ever dreamed.
Maybe this makes sense to you. Maybe it doesn't. But it is what I truly believe. It's what I strive for and what I continually wrestle with in my life. What I send out comes back to me. I am responsible for my thoughts about myself and the energy they create. And there are times I have to hit myself upside the head and relinquish my 'control' and surrender to a Higher Power. Actually, my life would be a heck of a lot easier if I did that all the time.
Happy Sunday.