On Tuesday, long before I got the news about my Mom being admitted to the hospital, I stopped by my friend Heidi's shop. She is closing the shop, which I can barely talk about here because I'm so sad about it, and is having a sale for the next month. Things were all over the place, some fixtures had already been purchased; it was overwhelming. Heidi's shop was the first place Don and I went to purchase a few things when we moved into our new home. I got to know Heidi and eventually worked there part-time for a few years. I've spent a lot of time there.
There's not much in our small town and Heidi's shop was the star.
While I was talking to her, I saw this book and grabbed it. Mom's name is Shirley and I loved the title. It suits her. Little did I know that Mom was about to be hospitalized.
Thank you for all the prayers and love and light being sent her way. She was in the ER for about 18 hours until a bed was free. She doesn't have a UTI. The pneumonia is in her lower left lobe. She's been on a broad spectrum antibiotic but will be put on something geared specifically for her infection shortly. After sleeping and being fairly non-responsive for days, the nurse told me Mom's eyes were open and she was watching the nurses go about their business. That's what we know for now.
In a strange twist, Meredith's mother-in-law was also taken to the ER around the same time because she was having trouble breathing. She's also been admitted.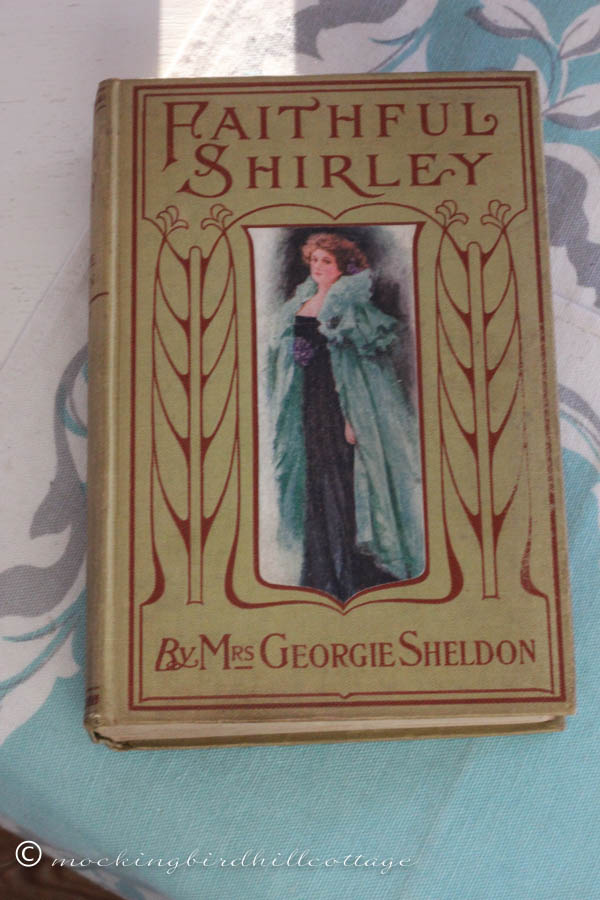 So now we wait. I've been helping Heidi sort through things and I'm going to help out a bit this morning as she opens the shop for the sale. I'm also under the weather with a sinus thing, so I'm feeling pretty yucky.
I fear wit and sparkling prose are out the window for today.
Happy Thursday.