Imagine her outrage.
I mean, the sheer temerity of that little bunny rabbit!
Look at that creature, thinking it is okay to hang out on Scout's property.
You can see the stunned look on Scout's face.
Okay. Now it's time to get a closer look at this….this…this…thing.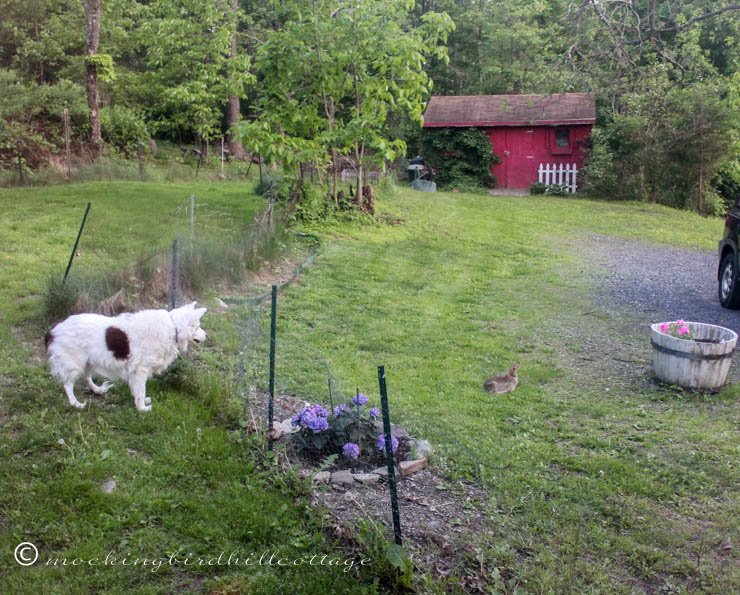 He's still not getting the point.
Scram!
And on and on it went, moving back and forth from one position to the next, each time more and more incredulous that this bunny did not seem to be one bit afraid of her.
Nope. The bunny just stayed in place. I would have said that the bunny froze in place, but he was chomping on food the entire time, so fear didn't seem to be an issue.
Don and I watched this through the window of the kitchen door. Laughing.
Usually the bunnies around here freeze and, if necessary, hightail it out of there. This one has been hanging around the funky patio area for quite a while and seems completely at ease with us coming in and out of the house and not at all perturbed by Scout's barks.
I caught him eating some of the crown vetch that has started to grow outside of the big garden bed: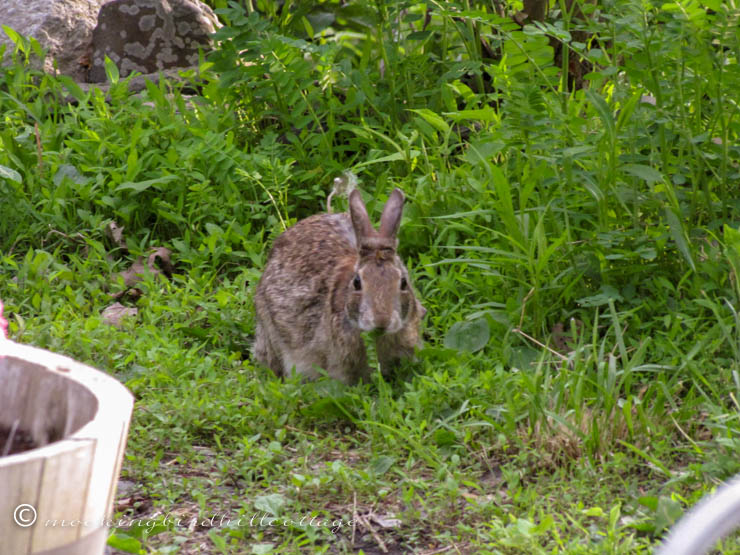 Yep. That's crown vetch hanging out of his mouth.
He's a little slip of a thing but he's clearly not lacking in self-confidence.
Moving on to the birdbath, it has been a hub of activity. The neighborhood pool has opened for the season. The birds even take turns in the bath; one bathing, the other perched on the rim of the barrel planter, patiently waiting its turn.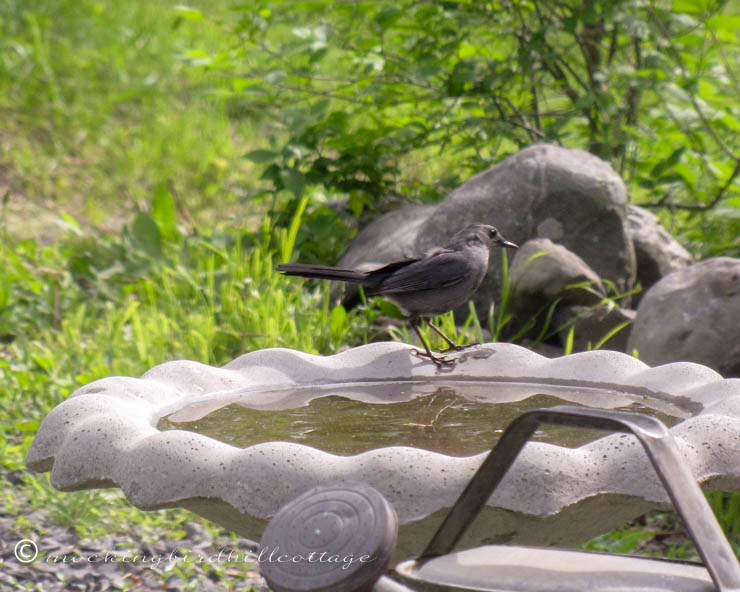 A catbird ready to take a dip.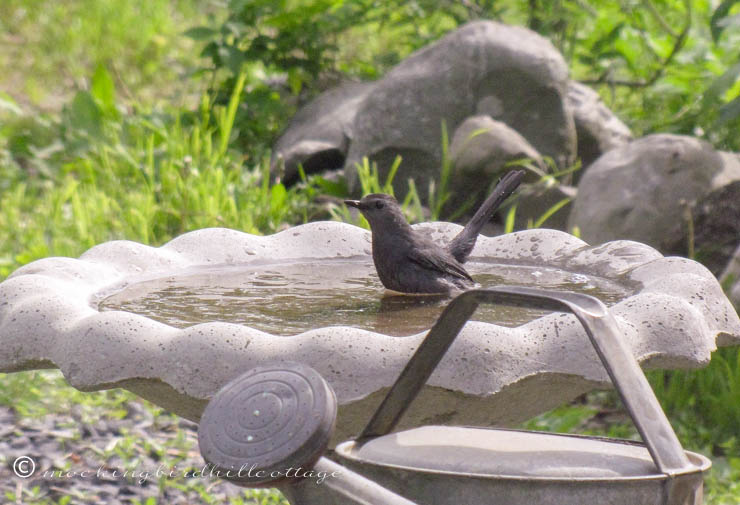 In the pool.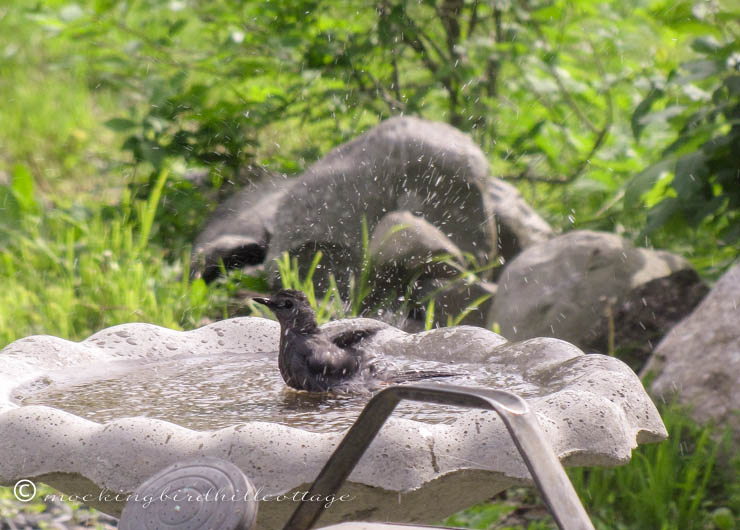 And….there we go! That feels good!
I swear, I could sit in some inconspicuous place with camera in hand, and watch these beauties frolic all day long.
How can I not smile when such adorableness is happening?
I hope you all had a lovely weekend. Ours was quiet, nicely so. Some weeding, some gardening, some walking, some mowing, some reading, some television watching, some guitar playing – along with some cleaning and laundry and pizza.
Question of the day: Quite often, when I leave a comment on a Blogger blog, I receive one of the dreaded Mail Delivery Subsystem emails and it says something like, 'Delivery to the following participant failed permanently' followed by the blogger's email address and then some sort of explanation, i.e., 'failed DMARC evaluation' or 'messages on behalf of (fill in email provider's name) could not be delivered due to domain owner policy restrictions' or 'message not accepted for policy reasons.'
Yet the comment always goes through and is published.
This doesn't happen on WordPress or Typepad. Just Blogger. And before you ask, yes, I'm signed into my Blogger account when I leave those comments.
What the ?????
It's extremely annoying.
Any ideas on this one? The comments always go through, so I can't figure it out.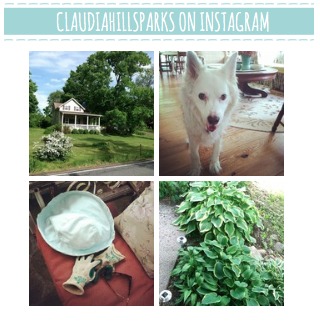 By the way, though I joined Instagram about two years ago, I've done virtually nothing with it until the last few days. I take a lot of photos with my iPhone. However, since I'm not always going to blog about those photos, it occurred to me that Instagram provides an alternative way to share them. (Others grasped this little fact long ago.)
It's fun. It's also quick and easy, so it's not a time-eater.
I have a widget on my sidebar which shows the most recent photos. These were taken yesterday.
If you're on Instagram and you want to follow me, click here.
I wonder if Instagram will work when we're hiking up on the mountain? Hmmmm.
Happy Tuesday (though it feels like a Monday.)