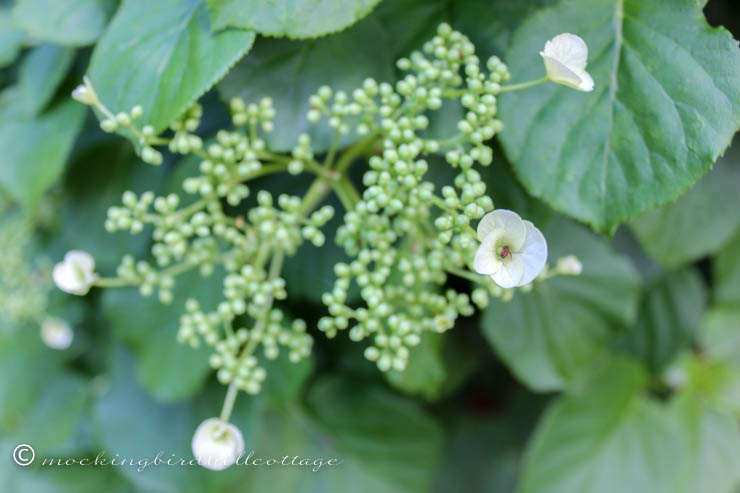 Little did I know when I was taking this close-up of my climbing hydrangea that a little visitor was in that flower.
I love photos with hidden surprises.
Hope you're all having a wonderful day. We mowed and I gardened and watched the birds frolic in the birdbath and tonight is a new episode of 24…all in all a pretty good day.
See you tomorrow!