Thought you'd like to see what's blooming or about to bloom on the 'wilder' sections of the property.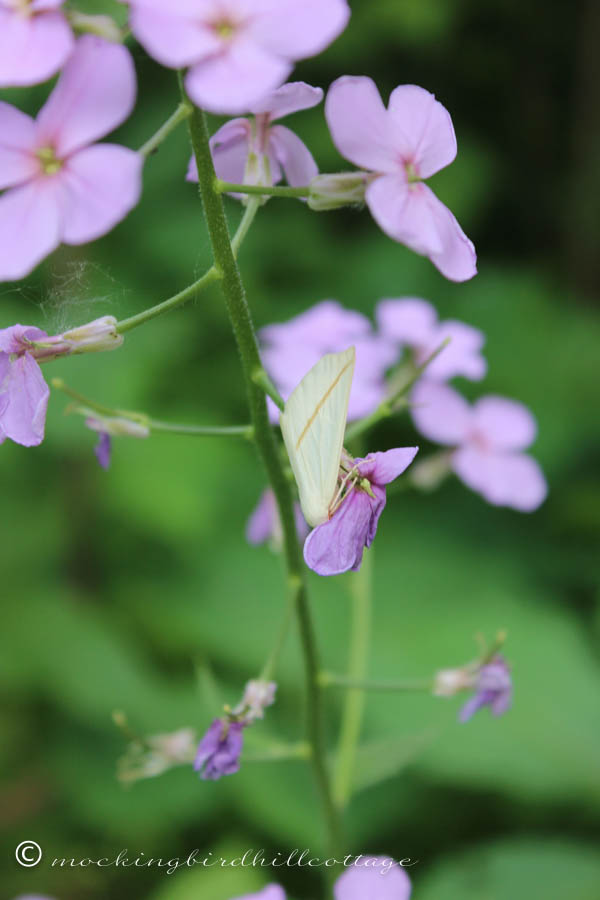 Lovely rocket complete with a gentle moth. I was worried about the moth because it wasn't moving, so I stuck a finger out and it climbed on my finger and let me put him on another blossom.
I thanked him for allowing me to touch him.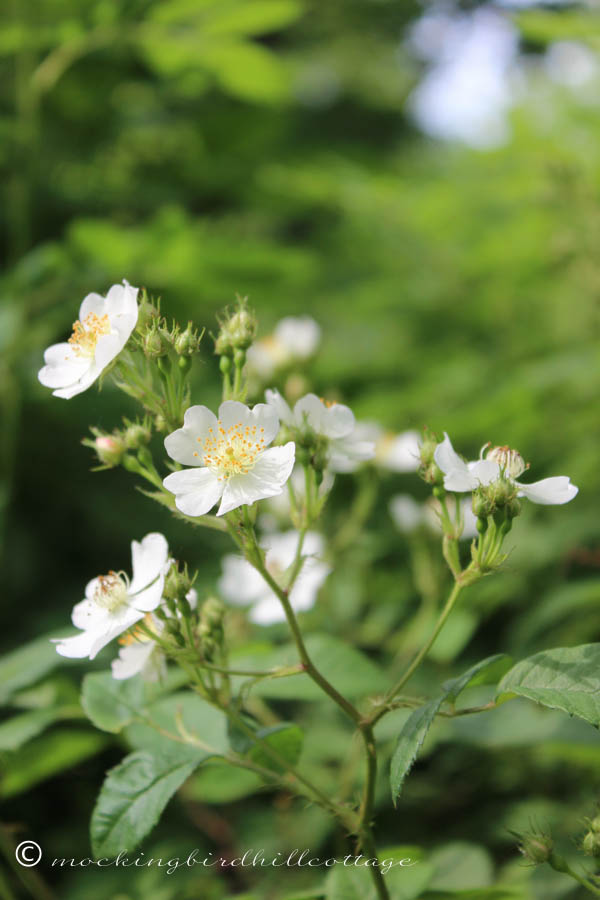 The brambles (which are really wild roses) that drive me nuts redeem themselves once a year when they do this. These blossoms are everywhere right now.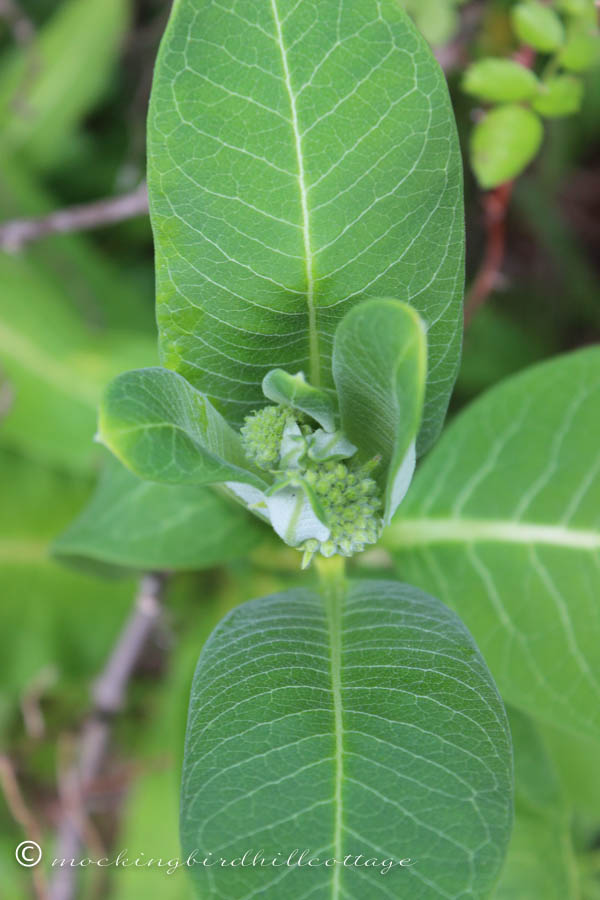 Milkweed has shot up all over the property – soon to be blooming and providing a haven for Monarch Butterflies.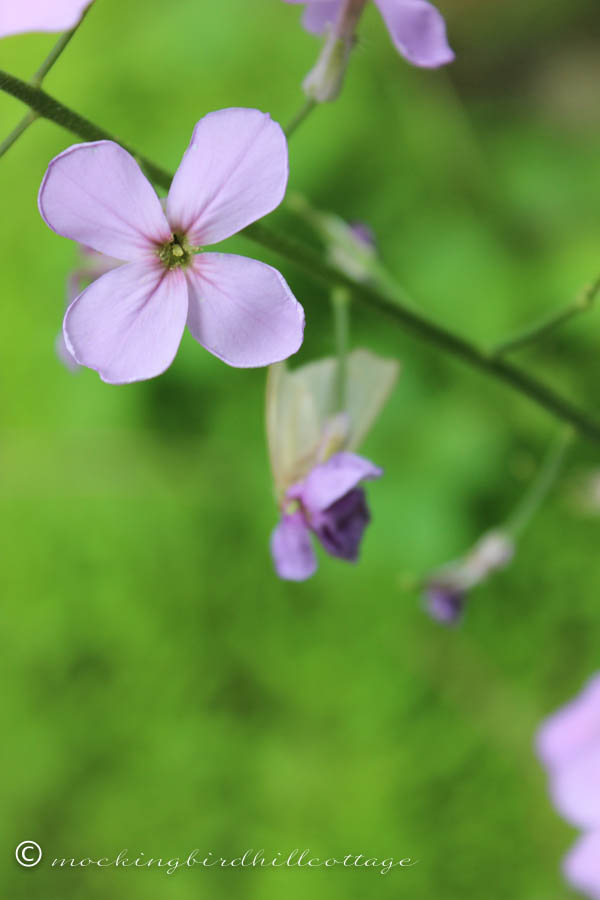 More of the pretty moth and the rocket flowers.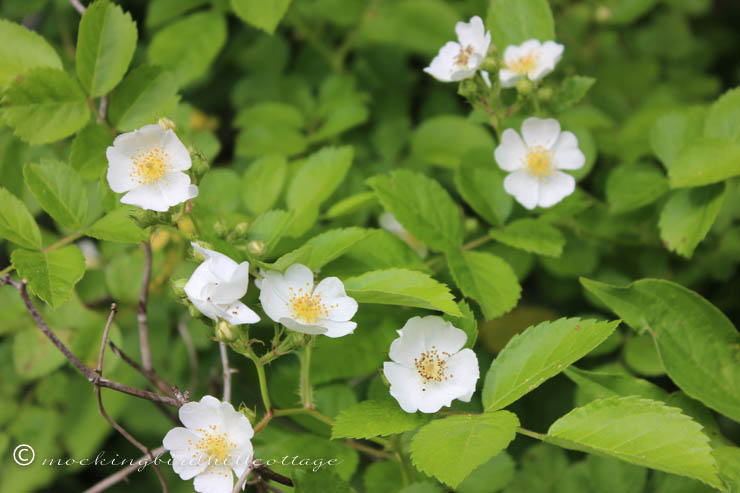 And more wild roses.
What a beautiful time of year.
I'm writing this post Thursday night because I'm planning on going to the Country Living Fair on Friday (and Saturday for a bit, as well.) I need to get up and going early. I promise to take lots of photos to share with you. The grass is mowed, the laundry is done, so I'm free as a bird.
Oh, I'll also be posting on Instagram. If you want to follow along, go here and click Follow.
Happy Friday.