Remember my red shoes? The shoes I found that were unbelievably comfortable? The shoes that were so popular that several other bloggers bought them?
Not long after that post, I sent an email to Spring Step Shoes. I raved about the shoes, thanking them for creating such comfortable, yet attractive footwear. I mentioned the fact that writing about them on my blog had resulted in some readers buying them, as well. And I sent a link to my post. I just thought it would a fun post to share with Spring Step.
Imagine my surprise when I received a response from Spring Step. They loved the post and graciously offered to send me another pair of shoes of my choosing. What?? I certainly wasn't expecting that! I was so grateful and amazed by their generous offer. Narrowing down the options was the tough part, but I finally picked a pair. I've been wanting to share them with you, but held off until Spring arrived, as I consider this pair to be Spring and Summer shoes.
I chose this pair, which is named Martine: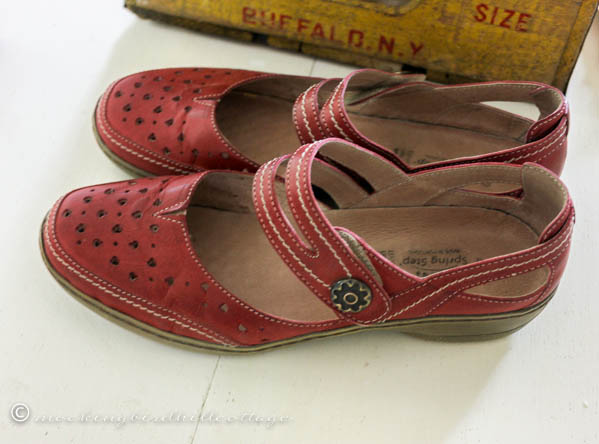 You're looking at the broken-in version of Martine. I wore them all day on Friday and Saturday at the Country Living Fair. Absolutely no problem and incredibly comfortable.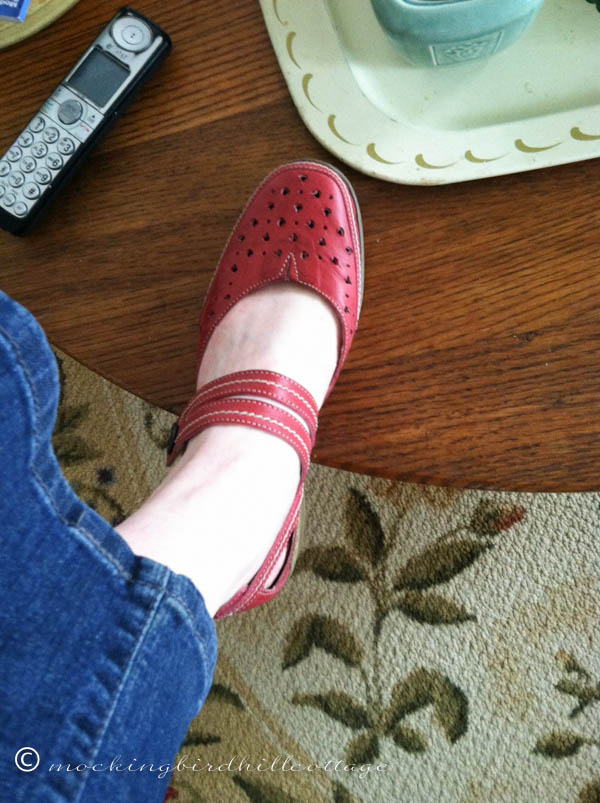 On the day of their arrival.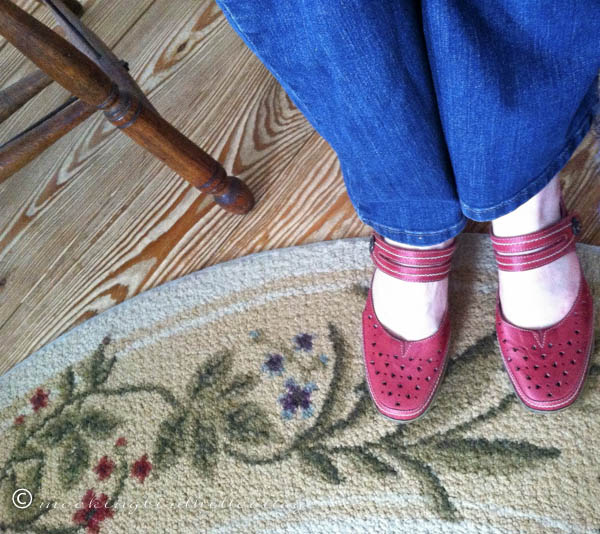 They're so cute!
A big thank you to Spring Step! I know we're all on a budget and shoes can be pricey. But I have problems with my feet and back and support is an absolute necessity. It's a no brainer for me. When I buy cheap shoes, I suffer. When I buy well-made shoes, I don't. It's a simple as that. (And that may be why I don't buy new shoes very often!)
These shoes are very well-made and I didn't have to break them in. Perfect from the get-go. I'm taking them with me to Chautauqua.
They make me happy. They make me smile. And they're red.
I'm a bit crazy at the moment, trying to get ready to leave for Chautauqua. It's all lists: lists of things I need to pack, lists of things I need to show Don, lists of errands I need to run. I've had to write a couple of posts ahead of time, something I almost never do. I'm not a post scheduler. I write daily. But, travel time tomorrow coincides with a book review that is scheduled for the same day and I had to write a draft of another post for BlogHer. I won't get in until late on Wednesday and I have no idea where I'm staying or what the next day's schedule will be, so if I miss a post on Thursday, you'll understand, right?
Flower update: The Climbing Hydrangea, which has never bloomed in the six years I've had it, has given me two blooms this year. Wonder of wonders! The flowers are fascinating, which you'll see by observing this progression: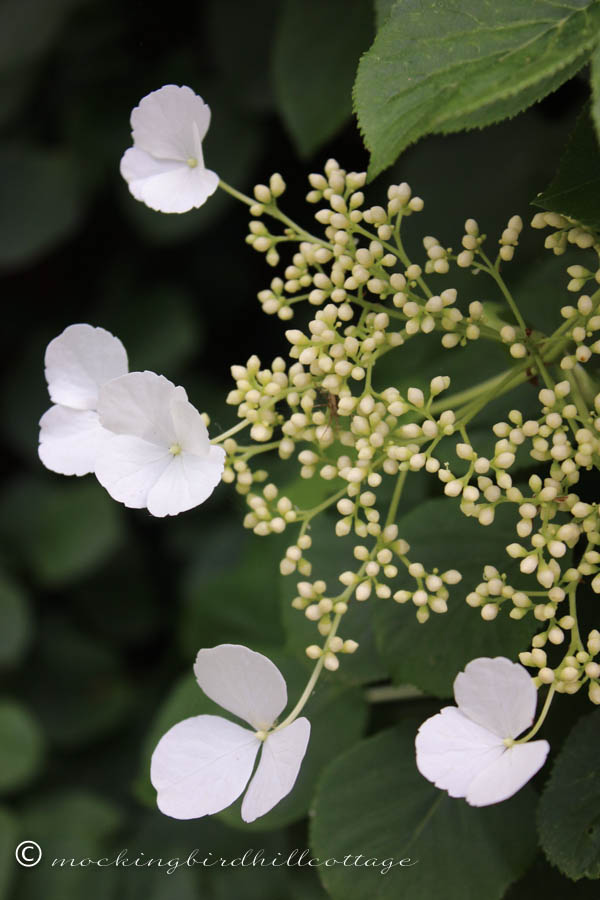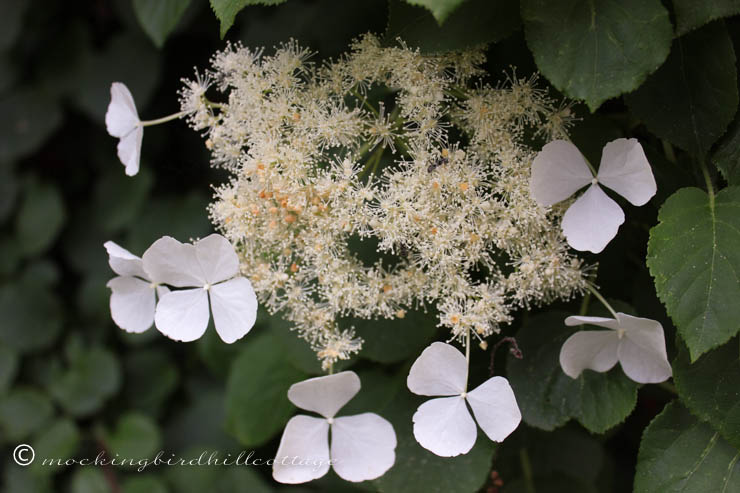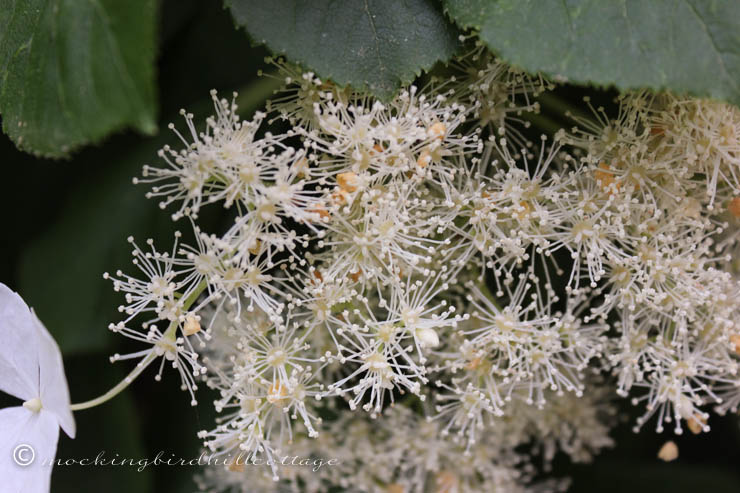 Wow. They look like little mid-century modern designs, don't they? Sputnik-like.
Thank you, Climbing Hydrangea, for putting on such a great show! Please provide even more of these beauties next year.
I'm off to start doing laundry.
Happy Tuesday.